MANGO MOJITO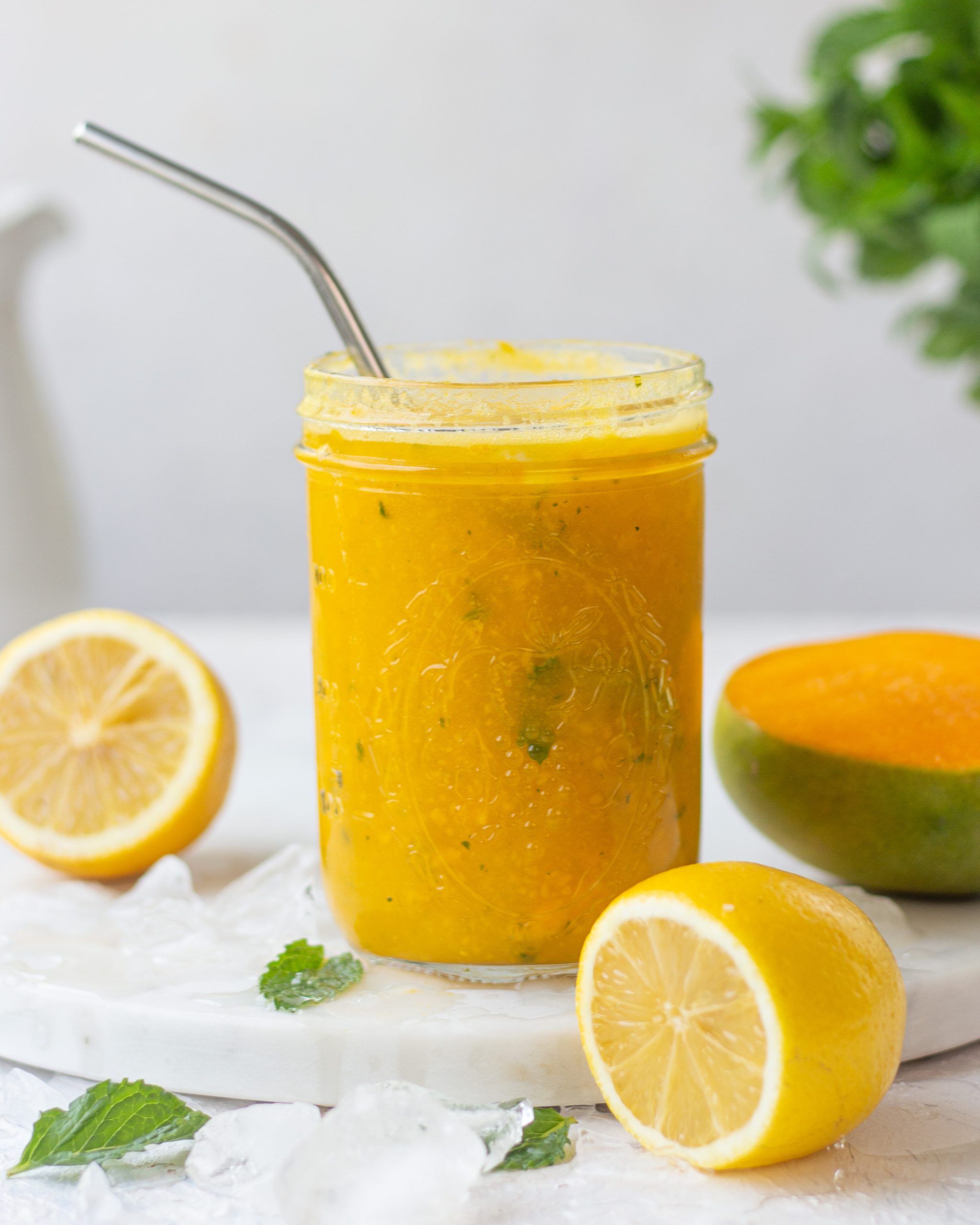 3-4 ice cubes
handful mint leaves
4-5 lemon wedges
1 tbsp lemon juice
1½ tbsp sugar syrup
½ cup mango puree
soda to top
Start by muddling some mint leaves and lemons. Keep it aside.
Before assembling the final drink, make sugar syrup with equal quantities of sugar and milk.
To assemble, start by adding ice, followed by muddled mint leaves and lemons.
Add lemon juice and our star ingredient mango puree.
Give it a good mix.
Top the glass with soda water and stir again.