HOLI SPECIAL ALMOND BRITTLE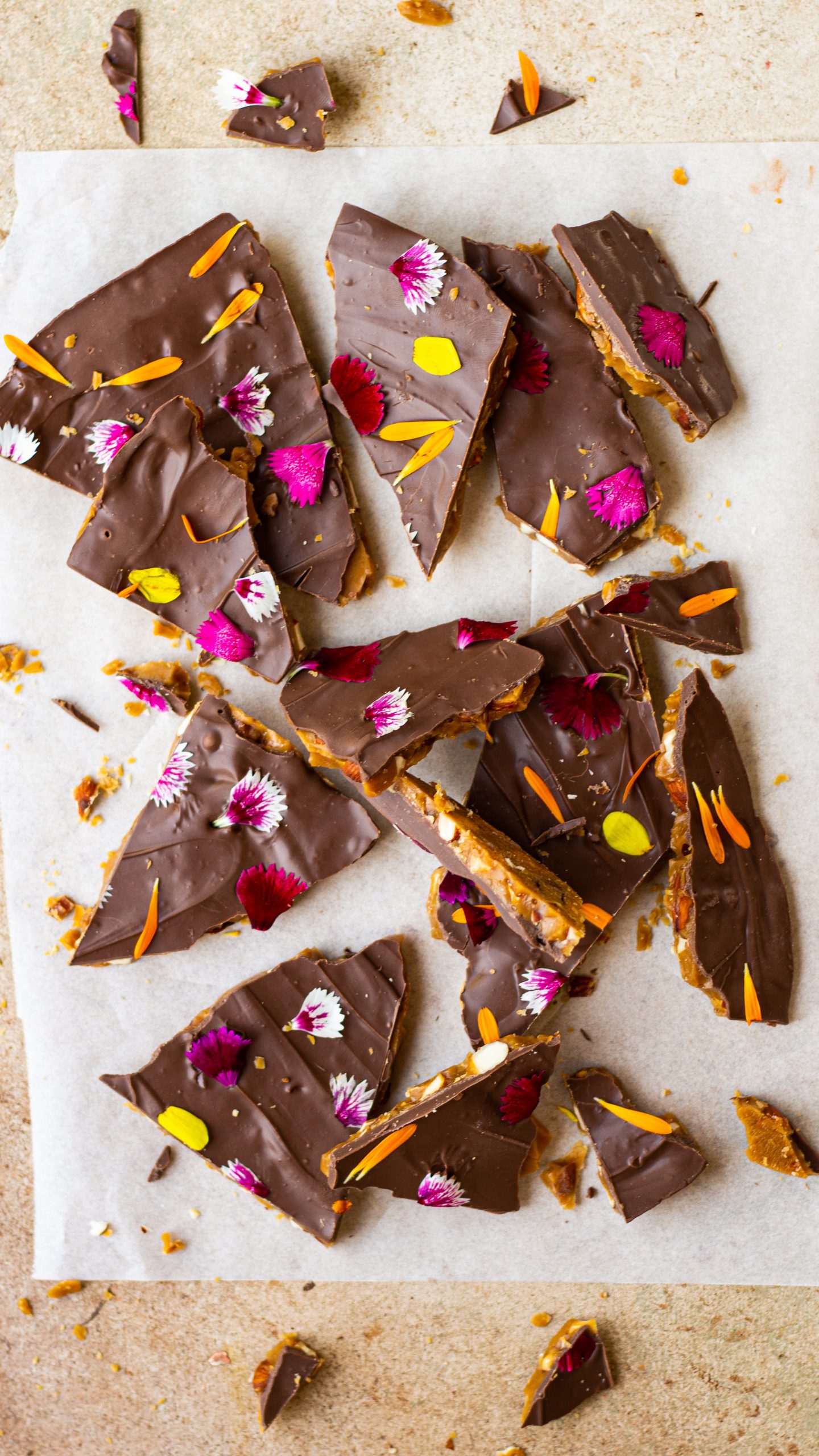 ½ cup caster sugar
½ cup butter
½ cup almonds
10-12 saffron strands
¾ cup milk chocolate
7-8 edible flowers
Line a 9-inch square pan or a baking tray with parchment paper and some butter.
In a heavy bottom pan, add butter and sugar and let the sugar dissolve completely.
Bring the mixture to a boil and stir continuously. Add the saffron strands.
The toffee turns amber in color and leaves the pan sides and collects together, that's when its done.
Add the roasted and chopped almonds and give it a good mix.
Transfer this to the lined tray and spread it across with the help of your rubber spatula.
Set this aside, till it cools and hardens.
Meanwhile, in a bowl melt the milk chocolate.
As the almond brittle sets, pour the milk chocolate and spread it over evenly.
Stick the edible flower petals at this stage.
Let this cool properly, with the help of a knife break into barks and enjoy!
Recipe by
Bake with Shivesh
at https://bakewithshivesh.com/holi-special-almond-brittle/