60 Second Microwave Cookie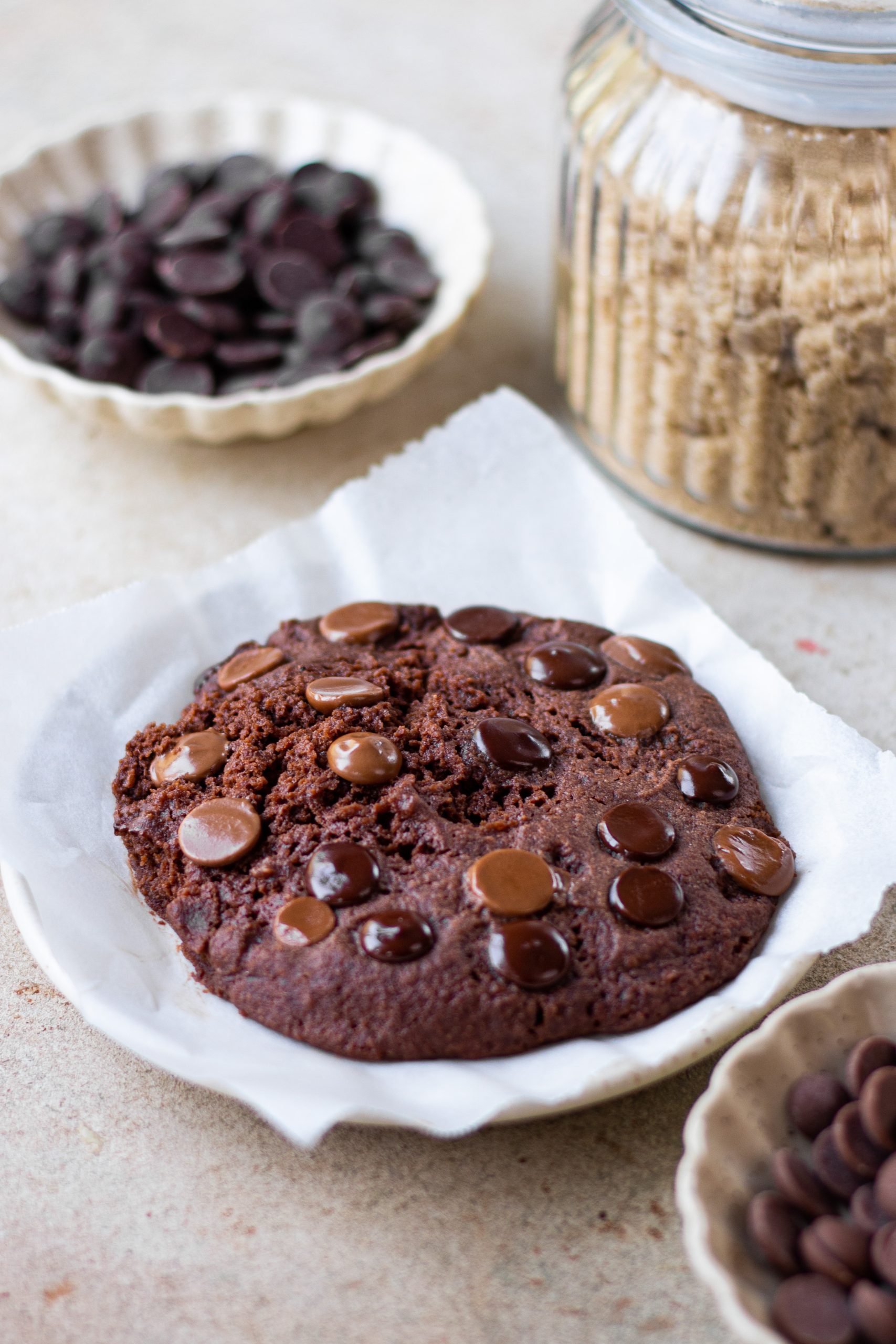 2 tablespoon butter
1 tablespoon caster sugar
½ teaspoon vanilla extract
¼ cup all-purpose flour
1 tablespoon cocoa powder
⅛ teaspoon baking soda
milk and dark chocolate chips to top
In a bowl, take the softened butter and add caster sugar in it and mix properly.
Add vanilla extract into this and give it a good mix.
Into this, add all-purpose flour, cocoa powder and baking soda.
Mix this all together, till everything is properly combined and no flour specs are visible.
Making a round ball with this and place it over a parchment paper square and stick the milk and dark chocolate chips on it and freeze it for 15 minutes.
Once it hardens, place this into the microwave and set the timer to 60 seconds.
Once it is done, cool it for some time and enjoy your 60 second microwave cookie!
Recipe by
Bake with Shivesh
at https://bakewithshivesh.com/60-second-microwave-cookie/