MANGO MOUSSE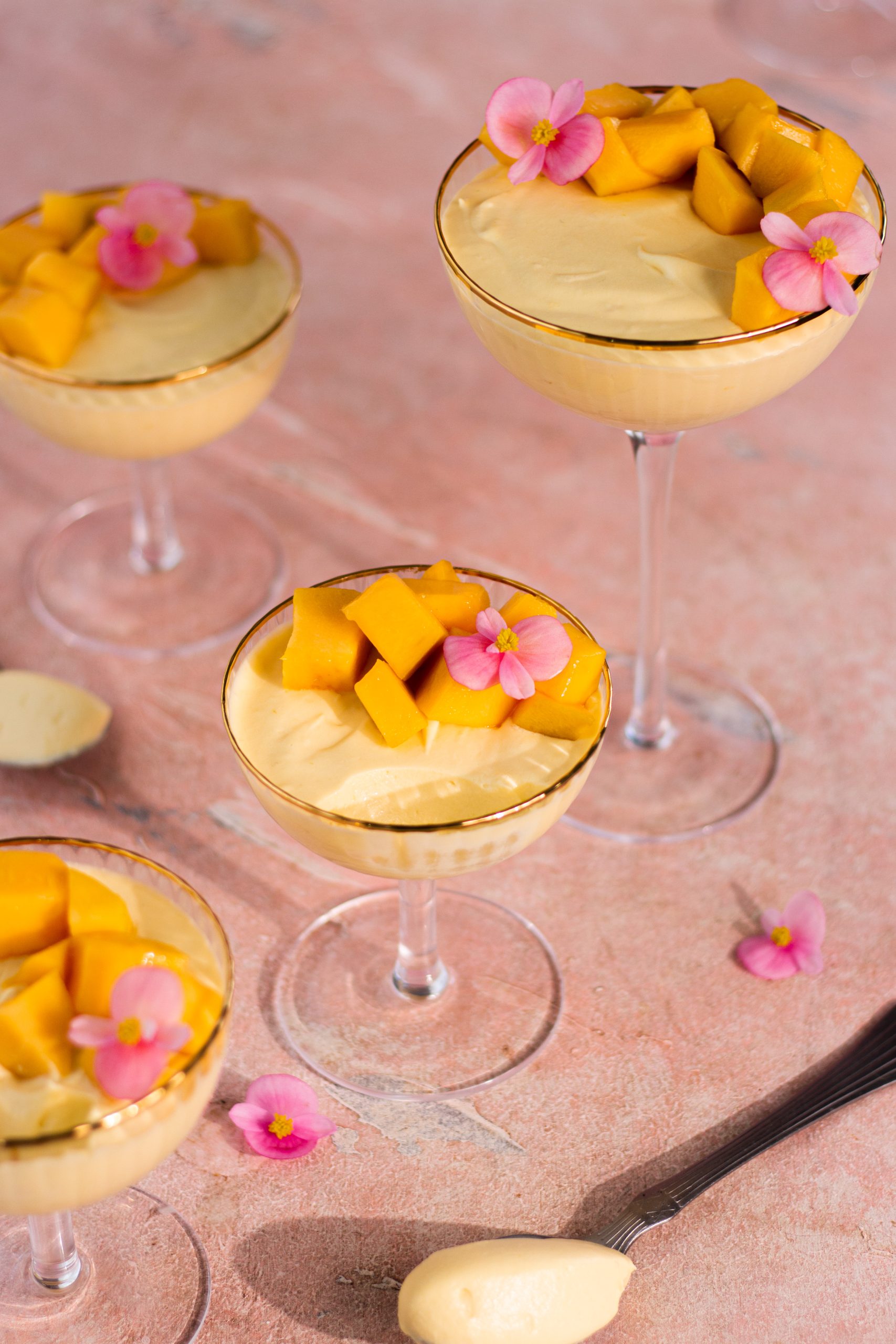 1 cup (160g) white chocolate
½ cup (60g) fresh cream
1 cup (240g) whipped cream
¾ cup (174g) mango puree
fresh mango cubes
For the white chocolate ganache, in a saucepan over medium heat, bring the fresh cream to a simmer.
Pour the hot cream over chopped white chocolate and let it rest for a minute.
Whisk the chocolate cream mixture until everything is well combined.
Let the ganache cool in the fridge for a while before using.
For mango puree, I just blitzed one big mango.
To bring the mousse together, in a medium size bowl whip heavy cream to stiff peaks. Add mango puree and white chocolate ganache into this bowl. Give it a good mix until everything is well combined.
Transfer the mousse to a piping bag and then neatly to your serving cups.
Top the mango mousse with some fresh cubed mangoes and edible flower or a fresh mint leaf.