Birthday Mug Cake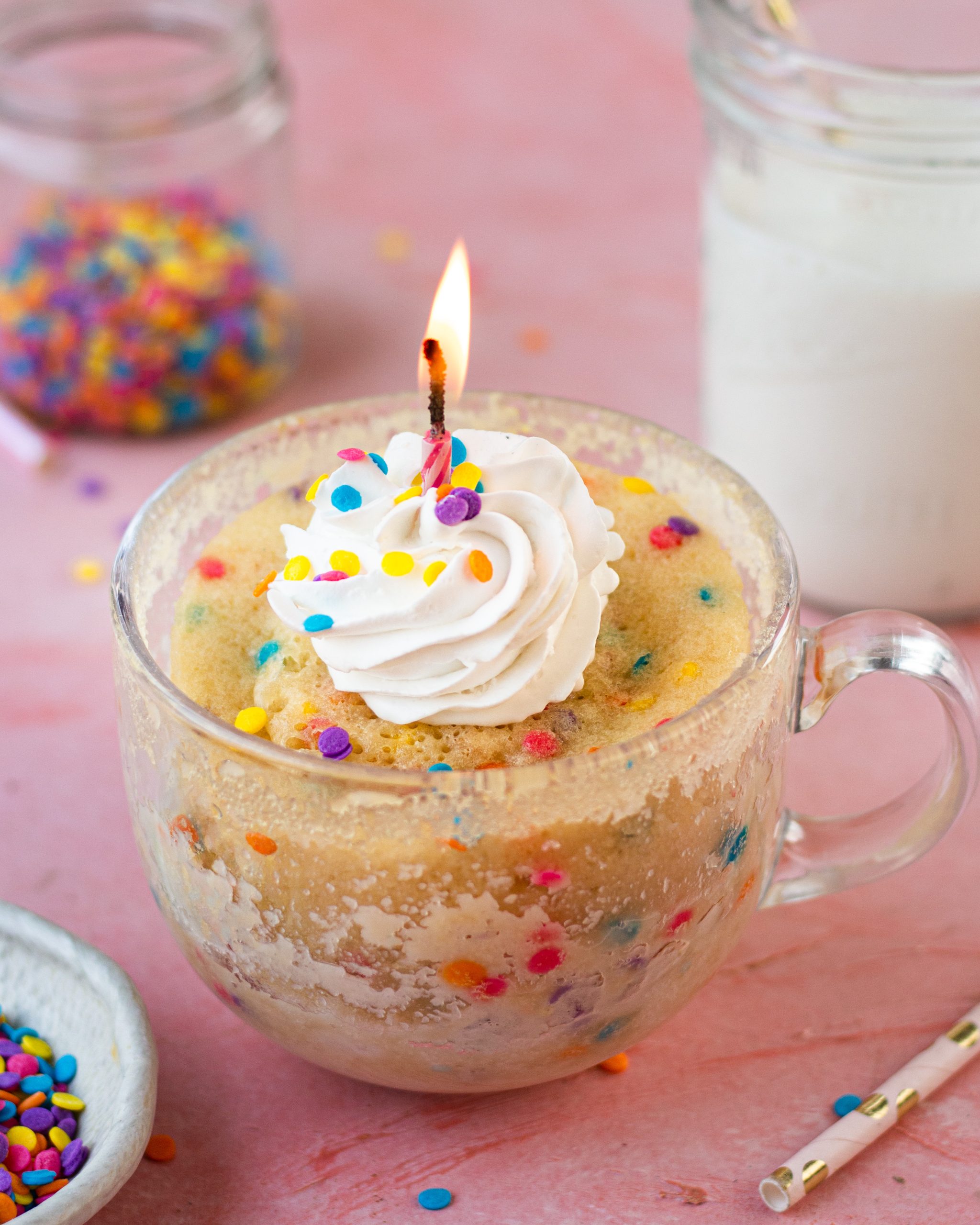 ½ cup (60g) all-purpose flour (maida)
¼ cup (50g) caster sugar
½ teaspoon (2g) baking powder
¼ cup (60ml) oil
½ teaspoon (2.5ml) vanilla extract
½ cup (120ml) milk
1 tablespoon sprinkles
Whipped cream swirl on top
In a microwave safe mug, add all-purpose flour, caster sugar and baking powder and give it a good mix using a spoon or a small whisk.
In the same mug, add the oil and vanilla extract and give it a gentle mix too.
Warm the milk and add it to the same mug and mix it properly till the batter comes together.
Add the sprinkles and give a final mix.
Put the mug in the microwave for 2 minutes.
Take it out of the microwave, once baked and let it cool for 10 minutes.
Pipe a swirl of whipped cream on top with some more sprinkles and add a birthday candle if yu want. Enjoy!