NO-BAKE CHEESECAKE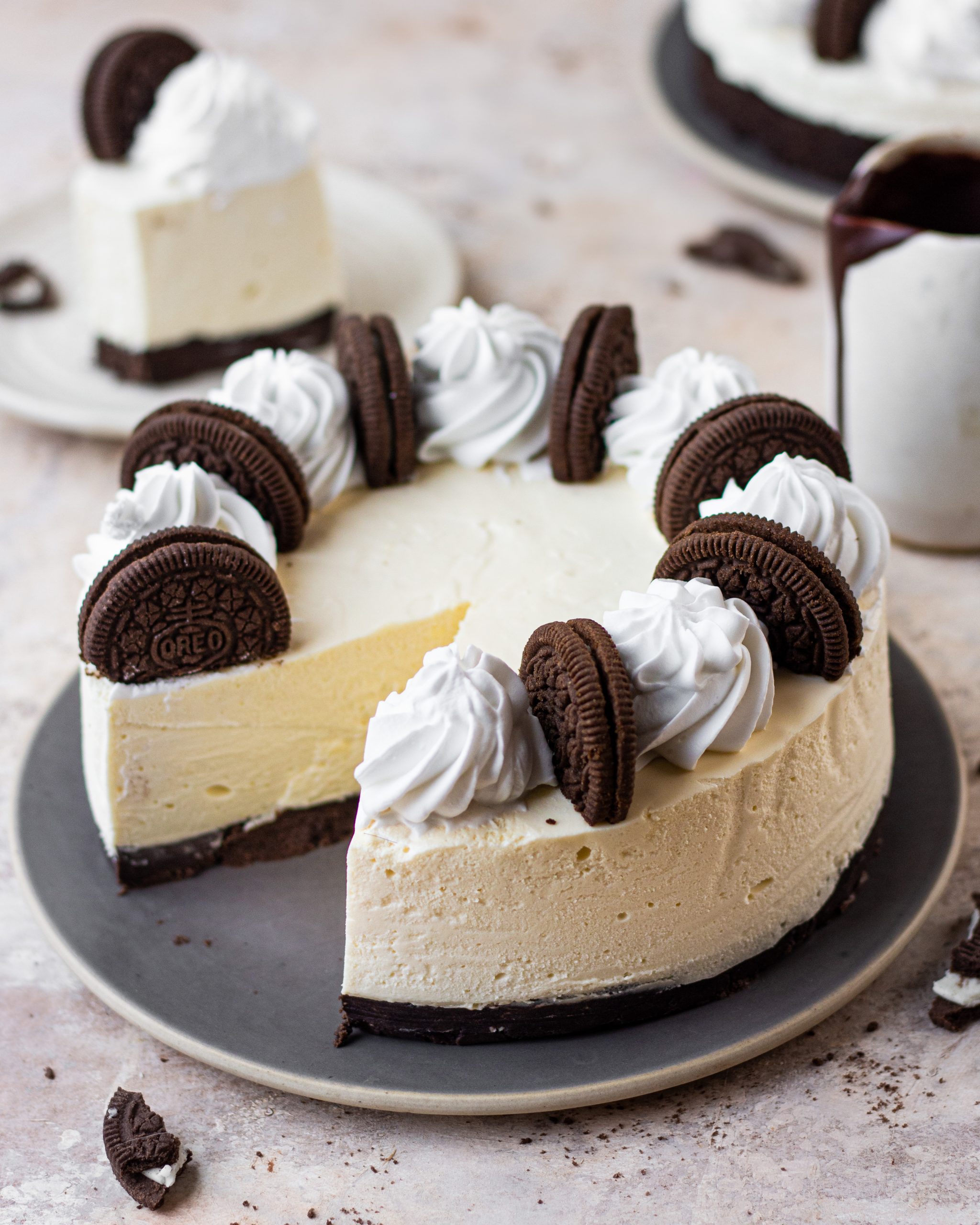 ½ cup butter
26 Oreo biscuits
1 + ½ cup whipping cream
1 cup white chocolate
2 cups cream cheese
½ cup icing sugar
1 tsp vanilla extract
For the base, in a food process add the Oreo biscuits and process them until fully crushed. Transfer to a large bowl. Add melted butter and combine using a spatula.
Transfer the biscuit crumbs into a 6' inch springform pan and press down evenly. Set it in the fridge for 10-15 minutes.
For the filling, start with softened cream cheese in a medium sized bowl.
Whip it until there are no lumps.
Add sifted icing sugar and whip again.
In a large mixing bowl, whip heavy cream until soft peaks.
Mix in cream cheese mixture to this.
Add your cooled melted white chocolate and vanilla extract to the bowl.
Mix until everything is well combined and you see no lumps.
Transfer the batter in the pan with biscuit base and let it set in the fridge for atleast 8 hours.
Once set, finish it with some freshly whipped cream and more Oreo biscuits.