No Cream Cheese Baked Cheesecake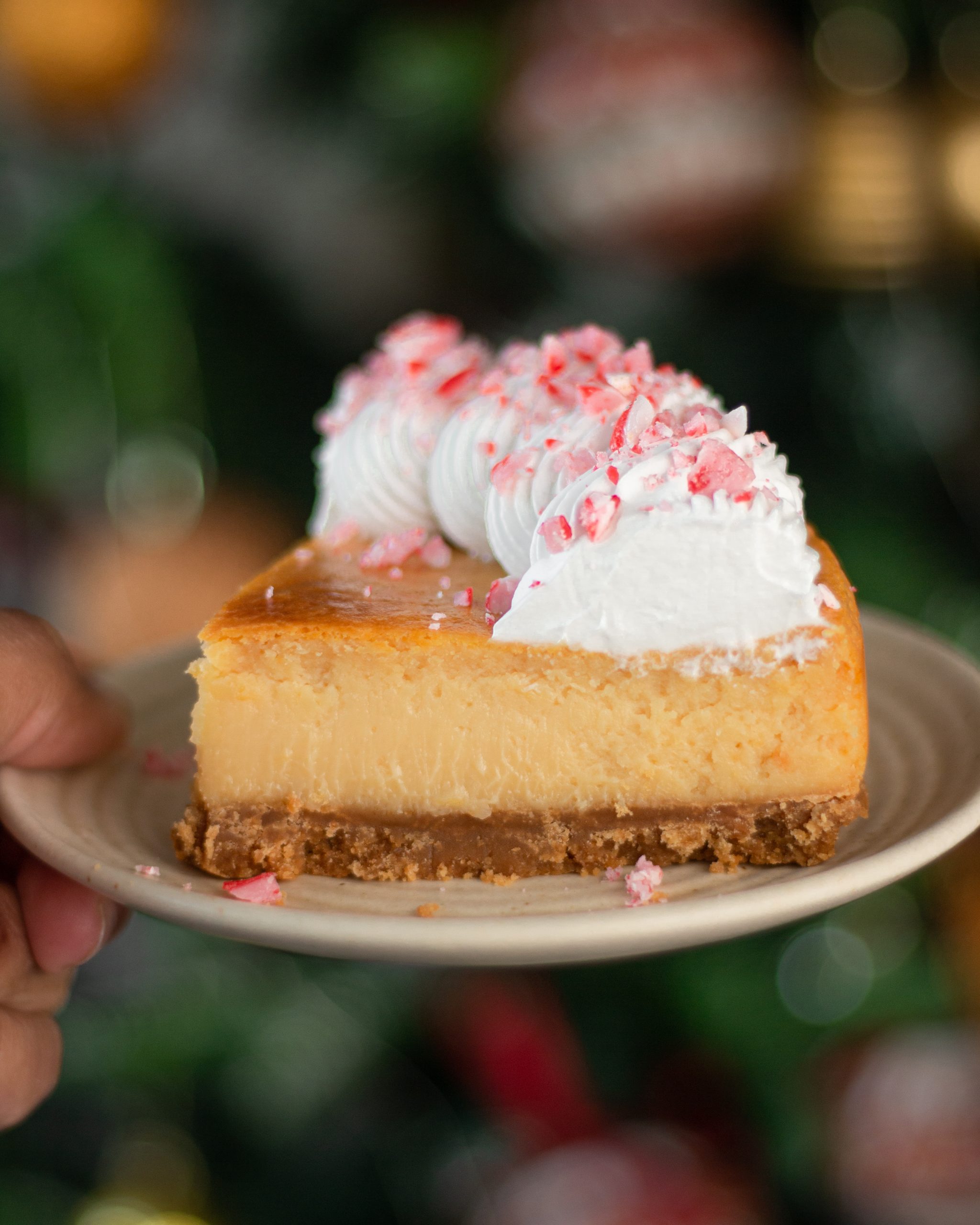 1+½ cups (150g) crushed digestive biscuits
¼ cup (58g) melted butter
1+ ½ cup (225g) cheese spread, softened
½ cup (120g) fresh cream
2 tablespoon (15g) cornflour
2 teaspoon (15g) vanilla extract
1 cup (306g) sweetened condensed milk
Whipped cream
Crushed peppermint candy cane
In a food processor, add the biscuits and process them until you get fine crumbs.
Transfer into a large bowl and add melted butter. Combine them using a spatula.
Transfer the prepared biscuit mix into a 6' inch spring form pan lined with
parchment paper.
Press the biscuit crumb evenly with the help of the back of the spoon or your fingers. Let it set in the fridge for 15-20 minutes.
Till the biscuit layer is setting, for the filling, in a separate bowl, add the cheese spread.
Using an electric mixer, beat the cheese spread till you see no lumps.
To this, add fresh cream, condensed milk, vanilla extract and cornflour.
Transfer this mixture onto the biscuit base layer. Seal the bottom of the spring form pan with foil paper.
Place the spring form pan in a bigger dish with hot water to prepare a water bath.
Put the cheesecake to bake in a pre-heated oven at 160*C for about 1 hour.
Once it is baked fully, run the knife around the edges while the cheesecake is still warm.
Transfer the cheesecake into the fridge for 4-6 hours so that it's set properly.
Frost your cheesecake with some whipped cream and garnish with crushed candy cane. Enjoy!
Recipe by
Bake with Shivesh
at https://bakewithshivesh.com/baked-cheesecake-without-cream-cheese/