Chocolate Peppermint Cookies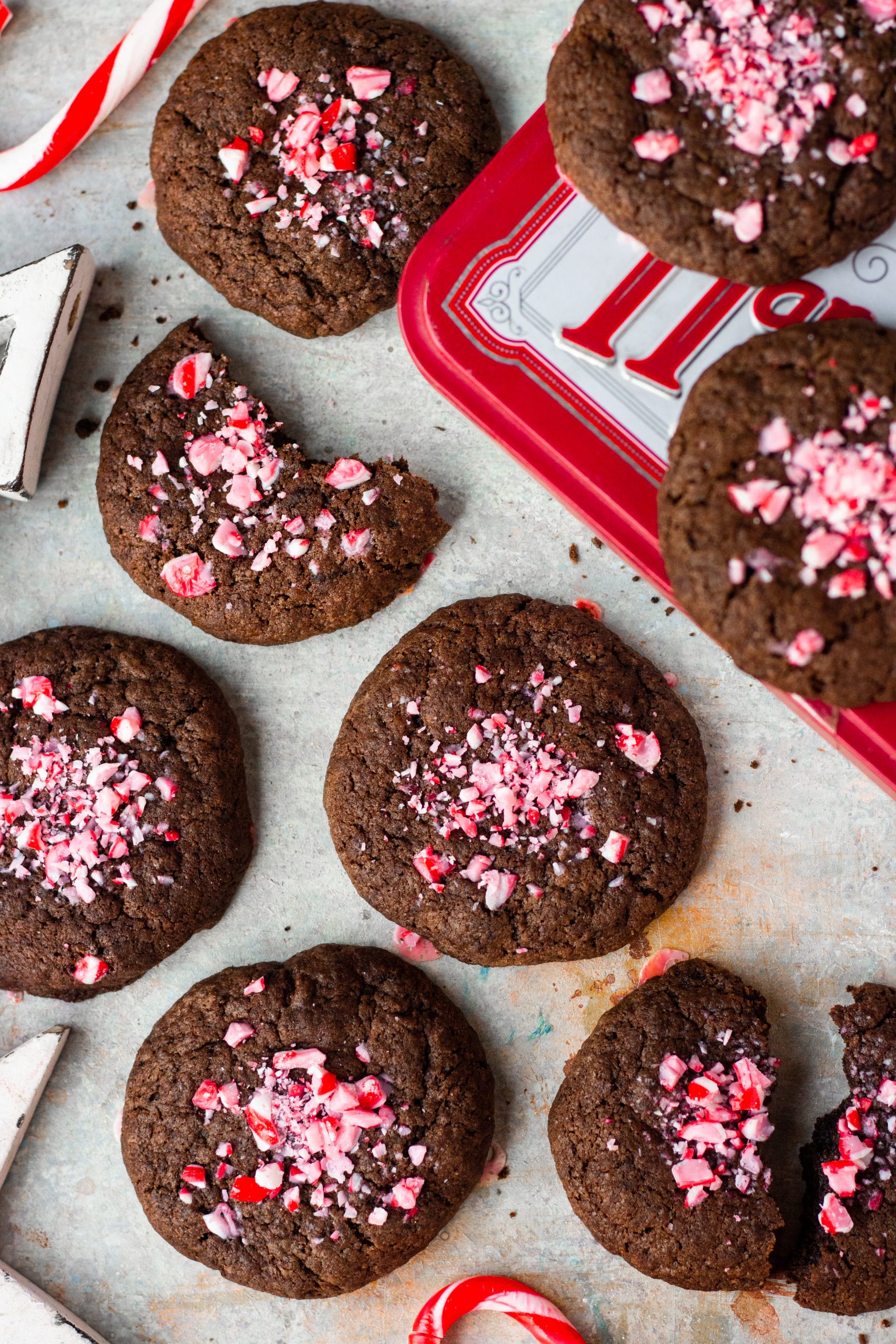 ½ cup (113g) butter
½ cup (100g) caster sugar
1 teaspoon vanilla extract
1 cup (120g) all-purpose flour
½ teaspoon baking soda
A pinch of salt
¼ cup (30g) cocoa powder
1 tablespoon (12g) cornflour
¼ cup (30g) milk
Crushed peppermint cane to sprinkle
In a medium size bowl, add softened butter and dark brown sugar. If you are using the
stand mixer, use the paddle attachment. If you are whisking it manually, do it till the
mixture gets light and fluffy.
Add a good quality vanilla extract and combine all three things together.
To the same bowl, add all the dry ingredients. This includes all-purpose flour, baking
soda, salt, cocoa powder and cornflour. Mix it well with the help of spatula until there
are no big flour pockets.
To this, add in the milk and mix everything together; one last time.
Once the cookie dough is ready, with the help of an ice-cream scooper, scoop them on a
tray and chill them in the freezer for 30 minutes.
While the dough is resting, pre-heat your oven to 180*C and line a baking tray with
parchment paper or a silicone pad.
Once the dough balls are rested, place them on the lined tray with some distance as to
not stick to each other, while baking.
Flatten the balls a bit with your palm and sprinkle the crushed peppermint cane on each
one of them.
Bake the cookies for 12-15 minutes. Once the cookies are out from the oven, sprinkle
some more crushed peppermint candy cane and let them cool completely.
Recipe by
Bake with Shivesh
at https://bakewithshivesh.com/chocolate-peppermint-cookies/