GINGERBREAD LATTE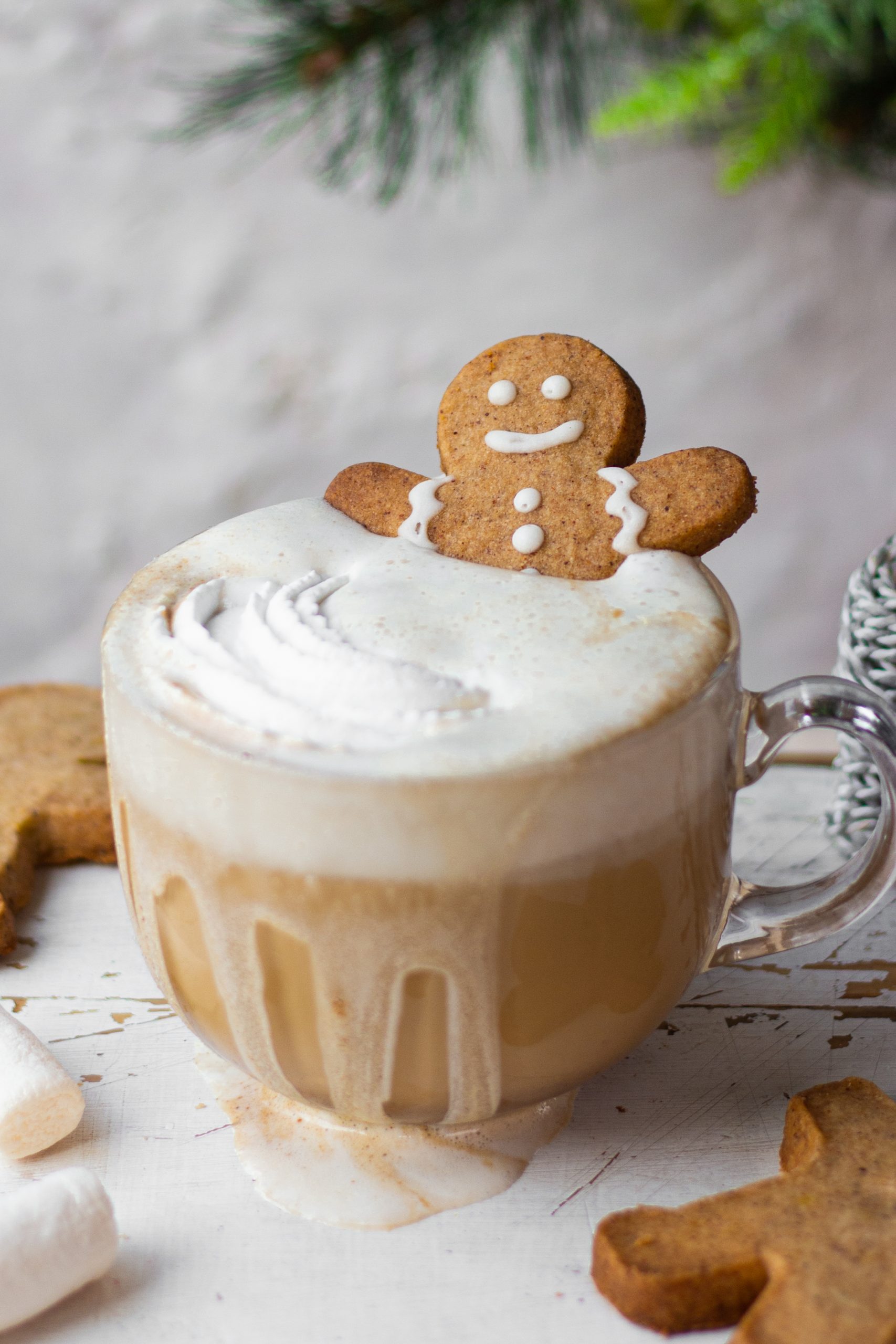 1 + ¼ cup (300ml) milk
2 tbsp (40gm) jaggery powder
1 tsp (3gm) ginger powder
¼ tsp cinnamon powder
a pinch of grated nutmeg
1 (45ml) shot of coffee (2tbsp hot water + 1tbsp coffee powder)
¼ tsp vanilla extract
whipped cream and gingerbread men, to serve
In a pan set over medium heat, add milk.
Followed by jaggery powder, ginger powder, cinnamon powder and nutmeg.
Once everything is well combined and the jaggery has melted, add the coffee shot and mix it well.
Lastly add vanilla and let the mixture come to a boil.
Serve the gingerbread latte topped with some whipped cream and paired with a gingerbread cookie.