MULLED WINE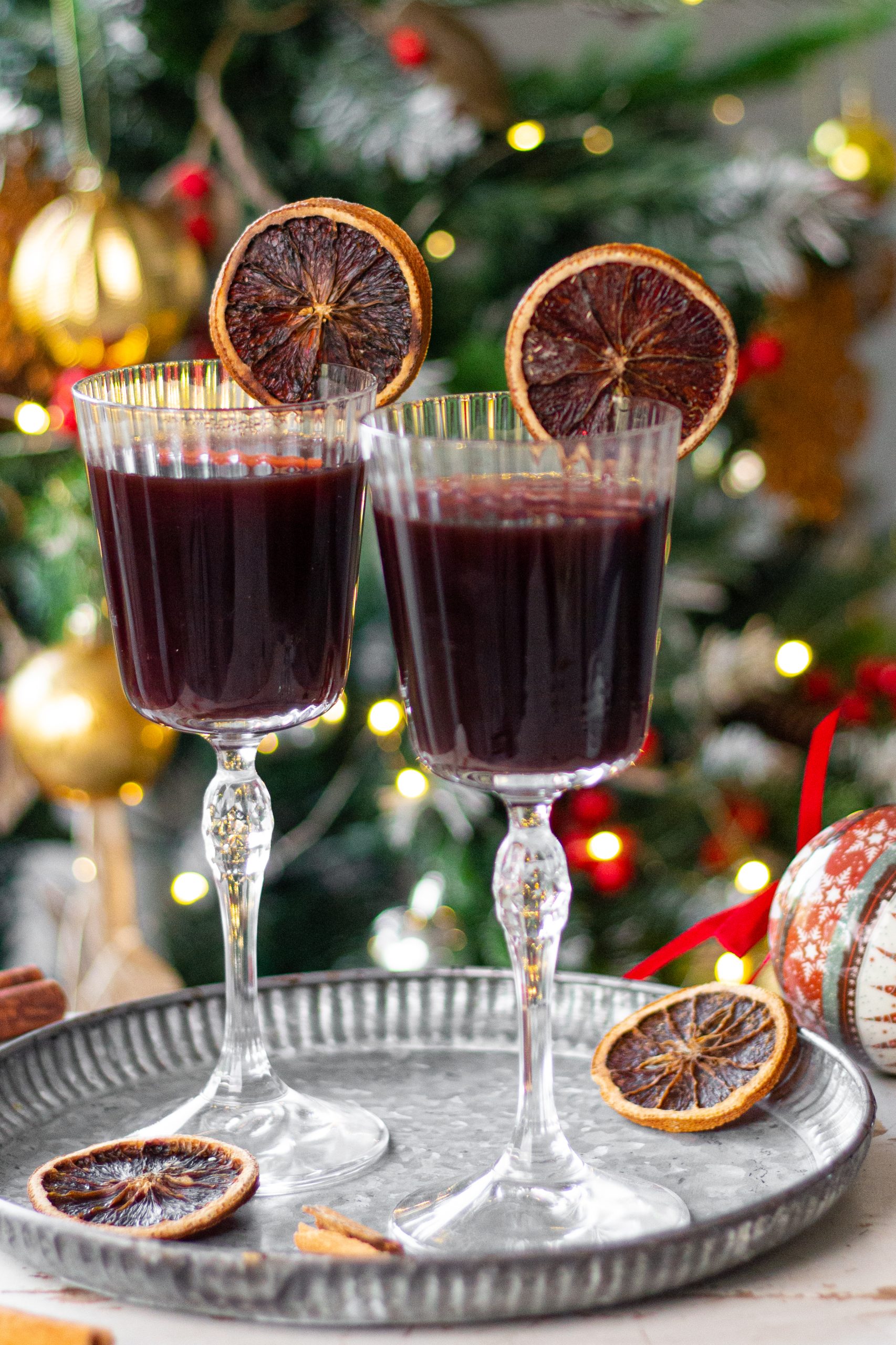 2 + ½ cup (375ml) red wine
2tbsp (60ml) rum
1tbsp (22ml) maple syrup
½ orange, sliced
1 cinnamon stick
2-3 star anise
a few cloves
Start with pouring all the wine in the pot kept on stove on low.
Add rum or brandy followed by the sweetener. You may want to hold back on the sweetener and not add all of it at once.
Slice half an orange. You can slice rounds or in half, either way.
Dump the oranges followed by all the spices.
You may want to taste at this point and adjust the sweetener.
Let the wine sit covered and simmer for a few minutes.
Once all the flavors have come together nicely, switch off the flame.
Strain the mulled wine.
Add back the slices of orange and serve hot.