Homemade Granola Bars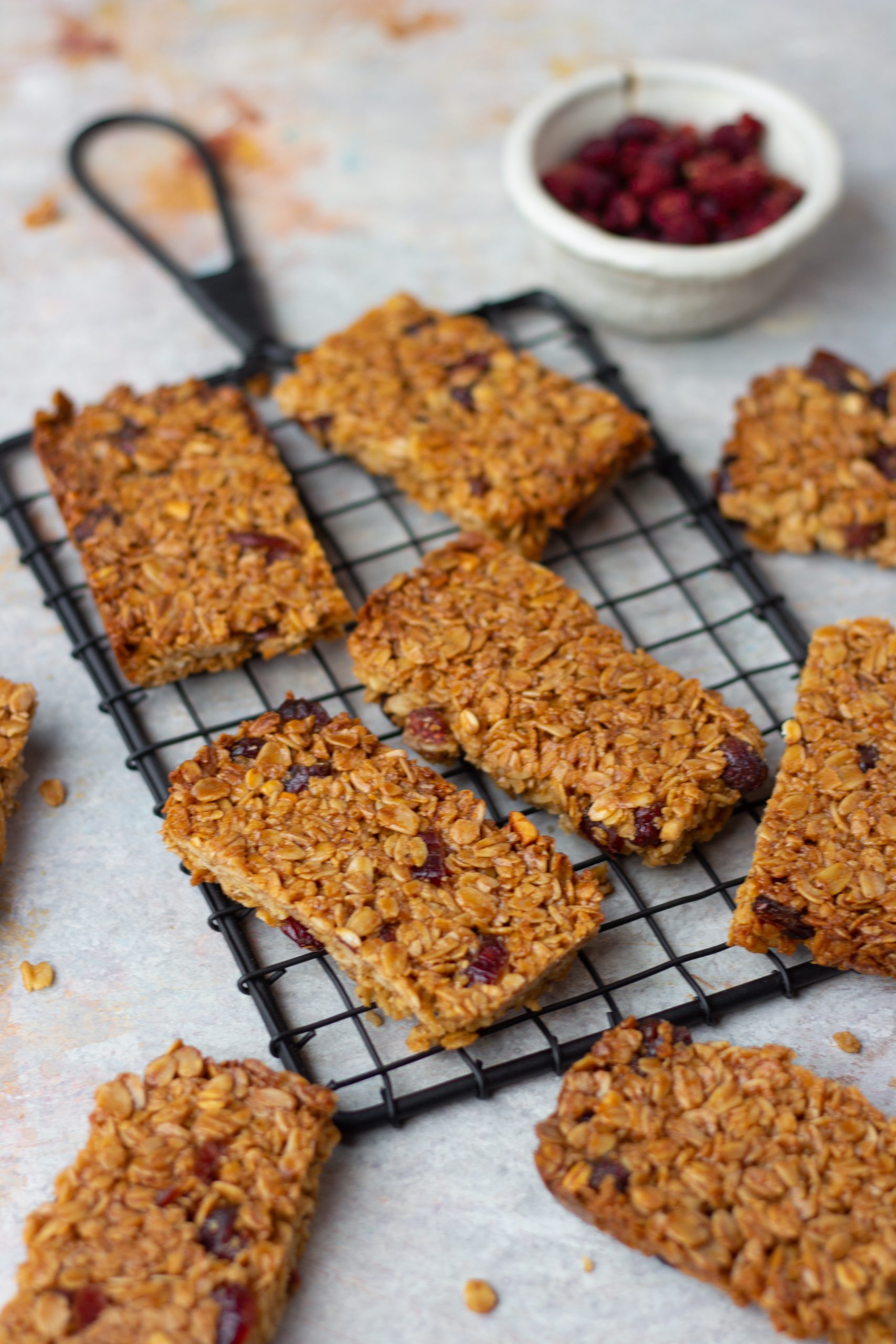 6 tablespoons (90g) butter
2 tablespoons (30g) peanut butter
½ cup (170g) maple syrup
2 tablespoons (30g) brown sugar
¼ teaspoon cinnamon powder
3 cups (255g) rolled oats
½ cup (71g) dried mix berries
Preheat the oven at 180*C and line your square 9x9 baking pan with parchment paper.
Combine butter, peanut butter, maple syrup, brown sugar in a sauce pan over a medium-low heat.
Simmer until sugar has dissolved and the liquid comes to a boil.
Remove from the saucepan and fold in rolled oats, cinnamon powder and dried mix berries. Give it all a good mix.
Transfer this mixture to the lined baking pan, spread evenly and press down the mix as tightly packed as possible, with the help of back of a spoon or a spatula.
Bake for 25 minutes or until golden brown.
Remove from the oven and cool it on your cooling rack.
Chill it in the fridge for another 15 minutes.
Lift the whole sheet out and cut into bars evenly and there you have it! Enjoy these bars till they last.