GIANT CHOCOLATECHIP COOKIE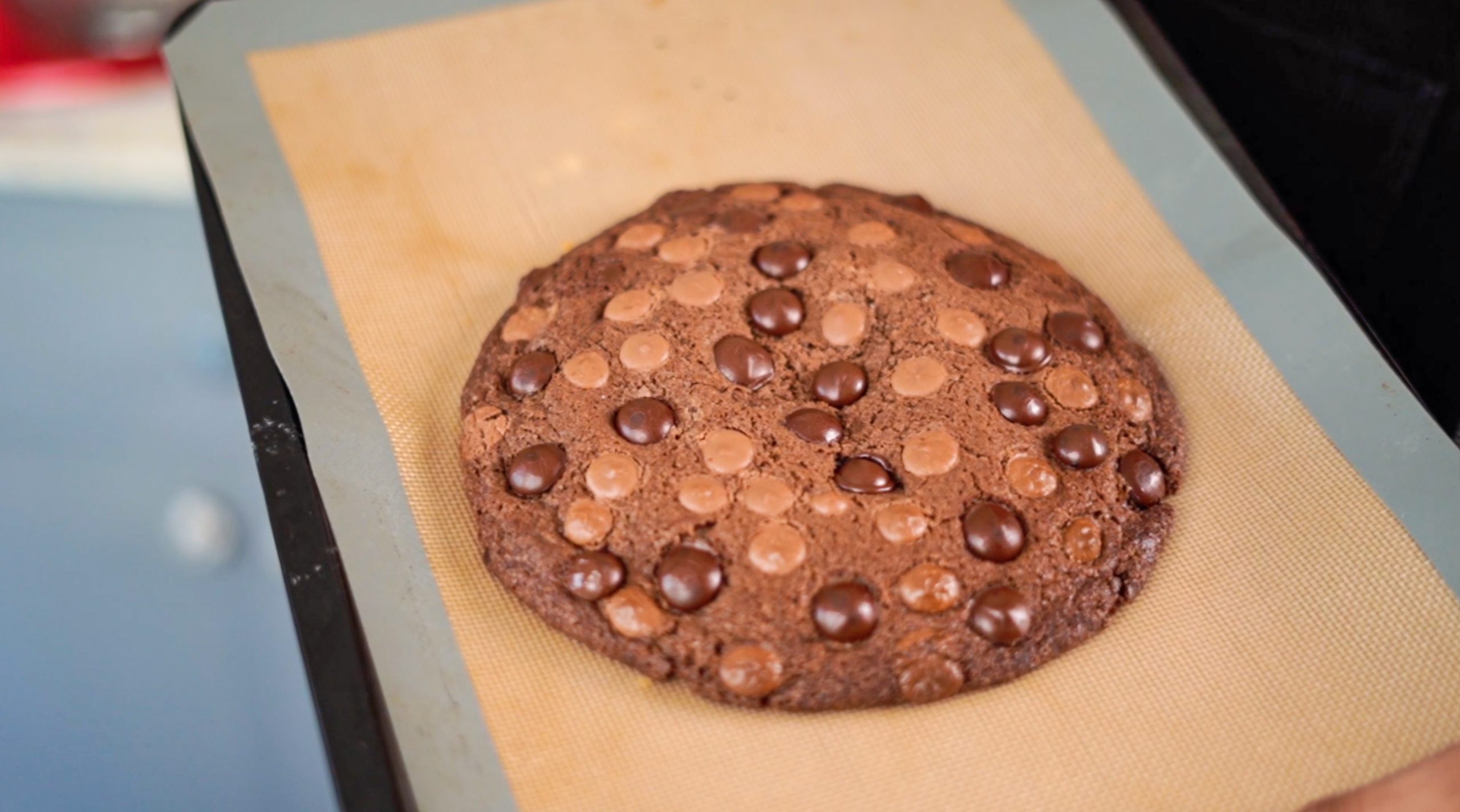 ½ cup (113gm) butter
½ tsp vanilla extract
½ cup (100gm) caster sugar
½ cup (100gm) soft brown sugar
1 egg / 1 flax egg
1 cup (120gm) all-purpose flour (maida)
¼ cup (30gm) cocoa powder
½ tsp (2.5gm) baking powder
½ tsp (3gm) baking soda
a pinch of salt
1 tbsp (15ml) milk
¼ cup (40gm) dark & milk chocolate chips
In a large mixing bowl, add butter, castor sugar, brown sugar and vanilla. Mix everything well until the mixture is light and fluffy.
Add the egg and combine it well.
In the same bowl, add flour, cocoa powder, baking powder, baking soda, salt and milk. Mix well to combine the dry and the wet ingredients.
Using a spatula, bring the cookie dough together.
Scoop out cookie dough 5 times to make a giant cookie.
Refrigerate the cookie dough for a minimum of 1 hour or preferably 24 hours.
Bake in a preheated oven at 180 C for about 30 minutes.
Once fully baked, take the cookie tray out. Allow it to cool slightly and then dig right in!
Recipe by
Bake with Shivesh
at https://bakewithshivesh.com/giant-chocolatechip-cookie/