Eggless Atta Jaggery Cake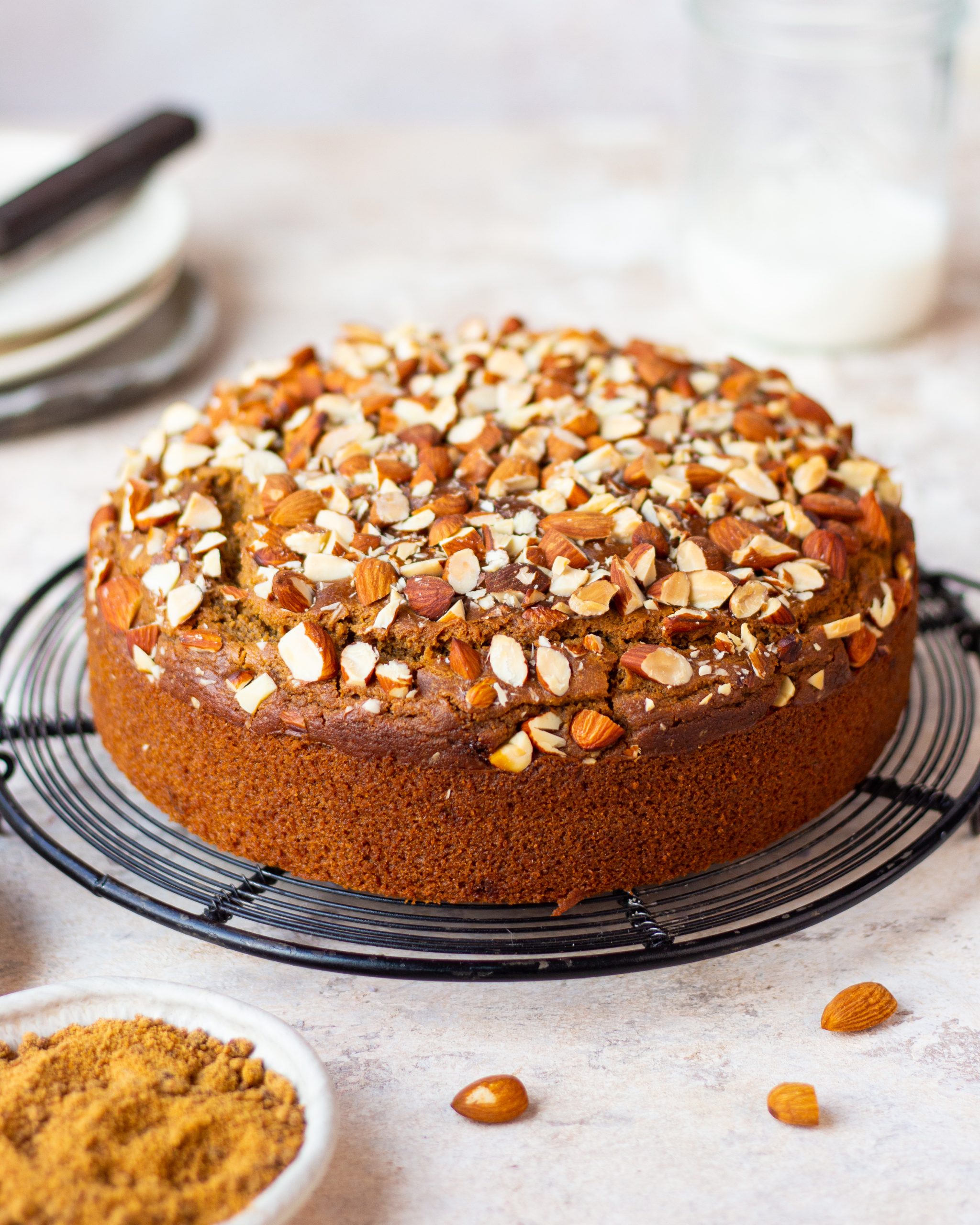 2 cups (570gms) yogurt
1 tsp (3gms) baking soda
3 cup (360gms) whole wheat flour
2 tsp (8gms) baking powder
1 + ½ cup (300gms) jaggery
1 cup (240ml) vegetable oil
1 tsp (5ml) vanilla
½ cup (120ml) milk
½ cup (50gms) chopped almonds
Grease an 8inch circular pan with oil and line it with parchment paper.
In a large bowl add in yogurt and baking soda. Give this a good mix and set it aside for 5 minutes. The mixture will foam up and almost double up in size.
Sieve whole wheat flour and baking powder in another bowl and set it aside.
For the wet ingredients, combine jaggery and vegetable oil and whisk the two till everything is well combined. Now add the yogurt and baking soda mixture and combine.
Add in vanilla and milk and mix that in too.
Combine the dry ingredients with the wet ingredients and bring the batter together.
Transfer batter in the prepared baking pan and sprinkle chopped almonds all over the top.
Bake at 180C for 45-50 minutes or until a skewer inserted comes out clean.
Recipe by
Bake with Shivesh
at https://bakewithshivesh.com/eggless-atta-jaggery-cake/