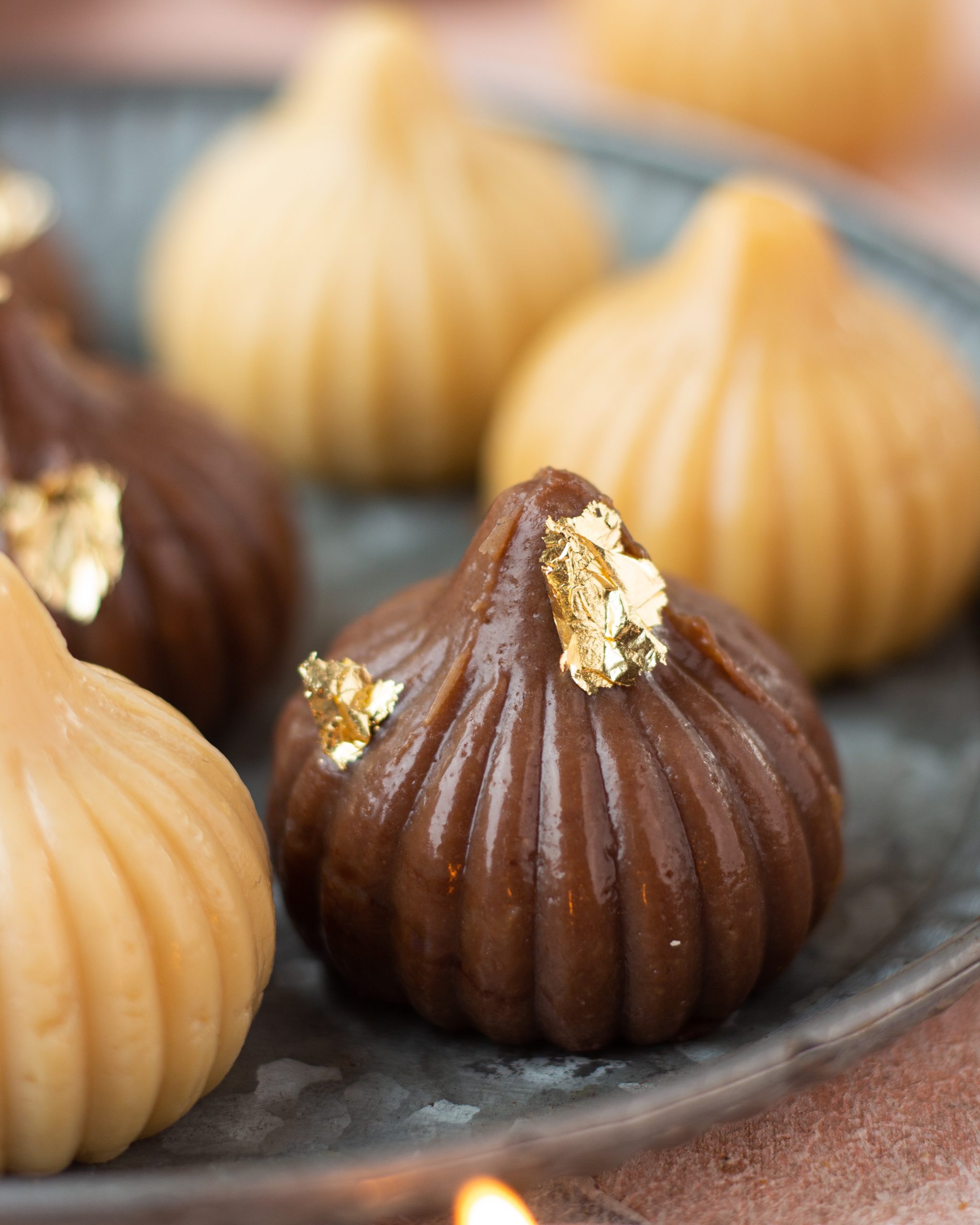 1 can (400gms) condensed milk
2 cups (240gms) milk powder
Pinch of cardamom powder
1 +1/2 (22gms) tbsp ghee
4 tsp (10gms) cocoa powder
1tbsp (12gms) jaggery
2tbsp (15gms) chopped pistachios
1tbsp (7gms) shredded coconut
In a saucepan over low medium heat add condensed milk, milk powder, cardamom powder, and ghee.
Give this a good mix and cook it till the mixture becomes thick. Mix it continuously so that nothing burns from the bottom.
Once thick, divide the mixture into two equal halves and put each half in a separate bowl.
In one of the bowl, add in cocoa powder and mix that in as well. This will be the shell for the chocolate modak.
Let the mixtures cool down a little in their two bowls.
To make the filling, simply combine crushed pistachios, jaggery powder and shredded coconut.
take a portion of the modak mixture and shape it into a rough sphere. Push down the sphere into the mould and make a well in the center.
Fill half of the center with the filling and cover the top of the mould with some more modak mixture.
Gently open the mould and demould the modak.
Garnish with golden leaf or as you wish.
Enjoy!