No-bake Chocolate Biscuit Roll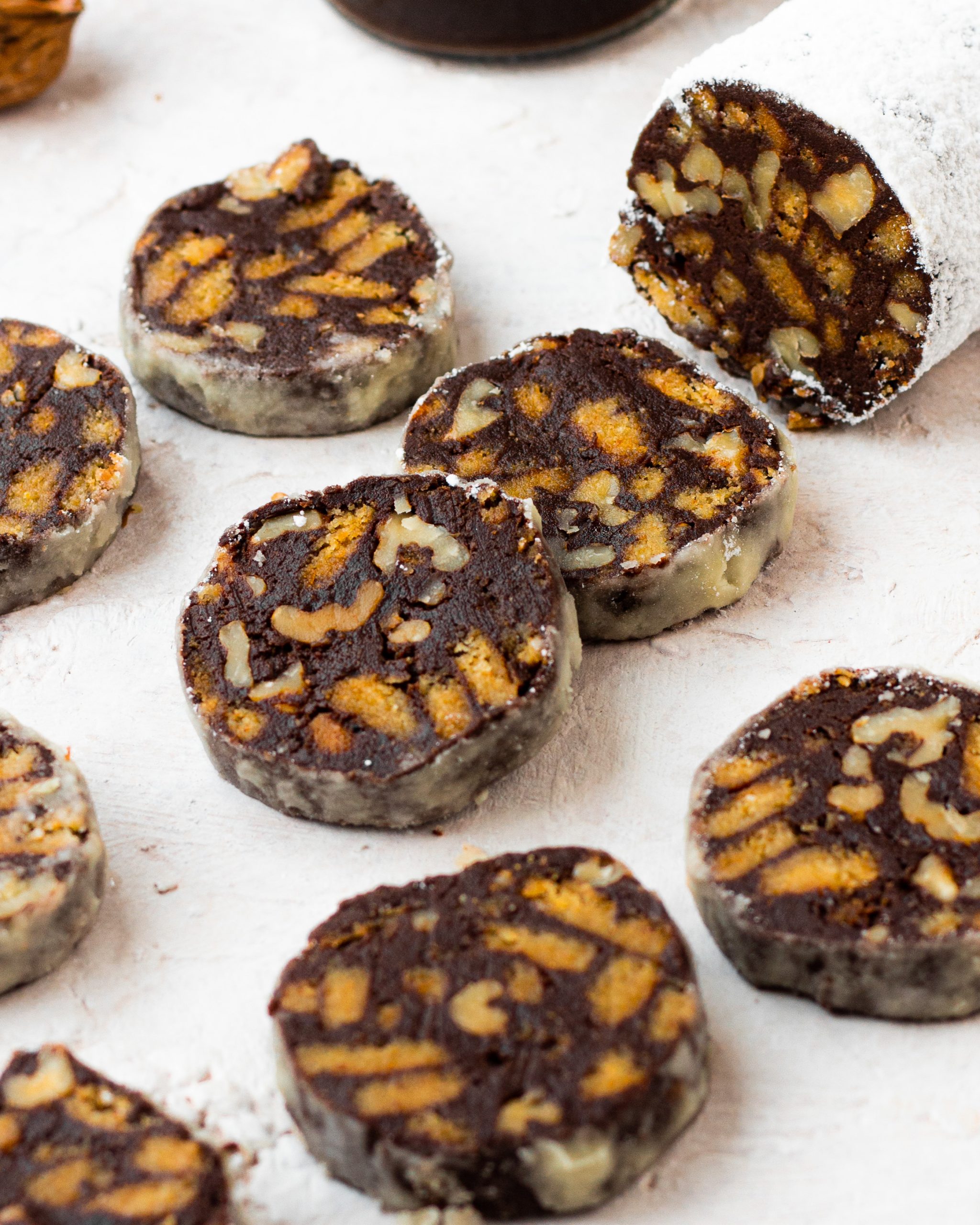 30 (180gm) digestive biscuits
¾ cup (75 gm) walnuts
1 + ¼ cup (200gm) chocolate
¾ (185 gm) cup butter
6 tbsp (90 gm) milk
In a large bowl add roughly broken biscuits and chopped walnuts.
In a sauce pan set over low hea, add chopped chocolate and butter. Melt everything and turn the heat off. Add in the milk and mix well.
Pour the chocolate mixture over the biscuits and walnuts. Mix really well until all the biscuits and walnuts are well coated.
Spread a layer of cling film on your work surface and transfer the mixture over the cling film mostly in the centre.
Take the ends that are in front of you and set it over the mixture. Do the same with the ends away from you and make this into a log.
Take the ends of the log and twist it continuously to make the roll tighter and firmer.
Set it to refrigerate for a minimum of 4 hours.
Once chilled, dust with a generous amount of icing sugar and slice to enjoy!
Recipe by
Bake with Shivesh
at https://bakewithshivesh.com/no-bake-chocolate-biscuit-roll/