Dark Chocolate Loaf Cake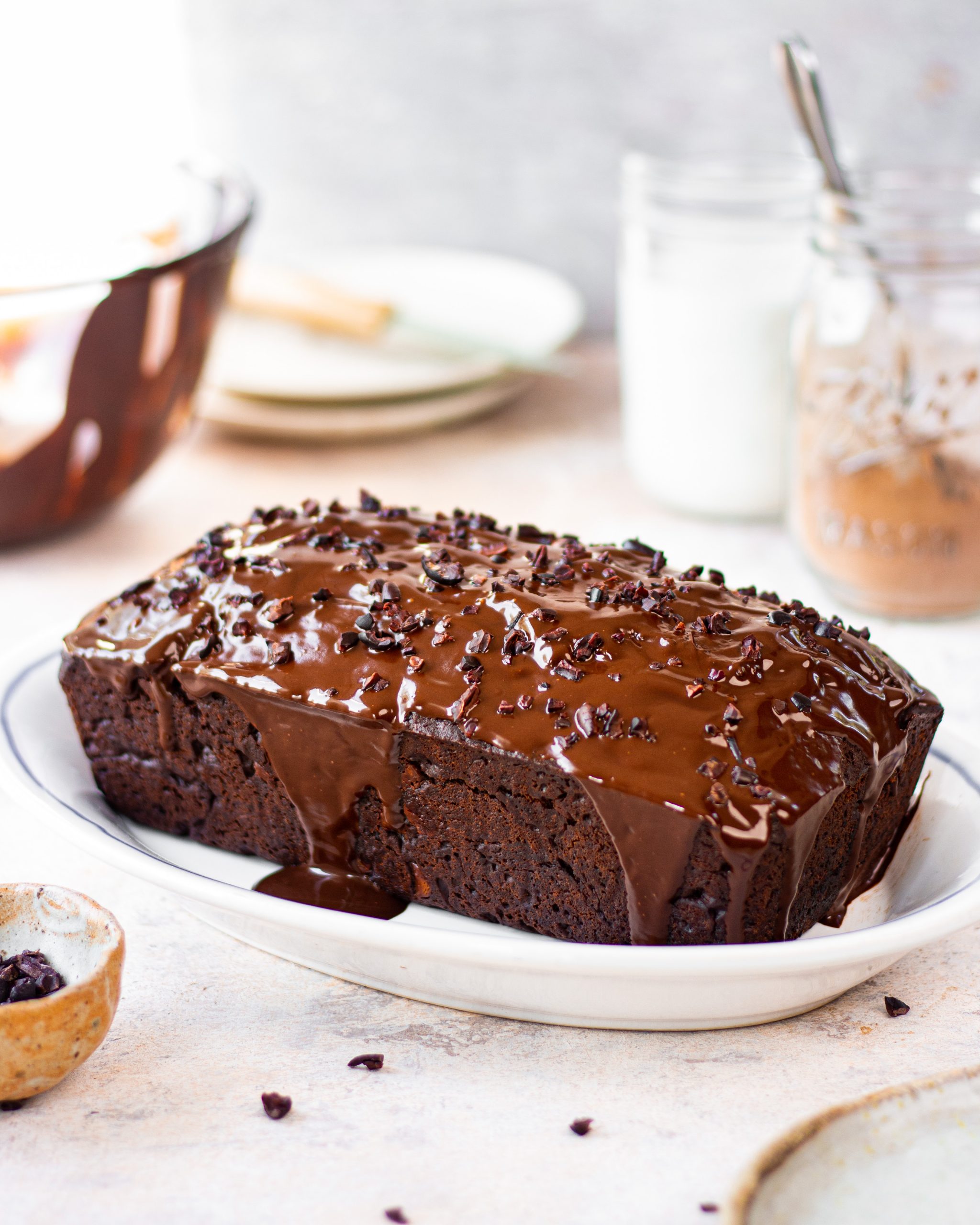 1+1/2 cup (180gms) all-purpose flour (maida)
¾ cup (90g) cocoa powder
½ teaspoon (3g) baking soda
1 teaspoon (4g) baking powder
4 (472g) bananas
¾ cup (180g) vegetable oil
1 cup (200g) castor sugar
4 tablespoons (71g) Greek Yogurt
⅓ cup (55g) chocolate chips
1 cup (175gms) dark chocolate, chopped
1 tablespoon (15ml) vegetable oil
Handful of cacao nibs
Line a loaf pan with parchment paper.
Combine all-purpose flour, cocoa powder, baking soda and baking powder in a bowl.
In an oven preheated to 200 degrees celsius, bake 4 whole bananas with their skin on for 5 minutes. Their skin will turn black and the bananas will become mushy.
Pre-heat the oven to 180 degrees celsius.
Once the bananas have cooled down, mash them in a large bowl.
Add vegetable oil, caster sugar and yogurt. Beat well.
Using a spatula, fold the dry ingredients into the wet, making sure there are no flour pockets in the batter. Also fold in the chocochips.
Transfer the batter into the prepared loaf pan.
Bake the cake at 180 degree celsius for 30-40 minutes or until a toothpick inserted into the centre comes out clean.
For the chocolate glaze, melt chocolate with vegetable oil over a double boiler. Let it cool.
Top the cake with chocolate glaze and sprinkle cacao nibs.