4-layer Chocolate Heaven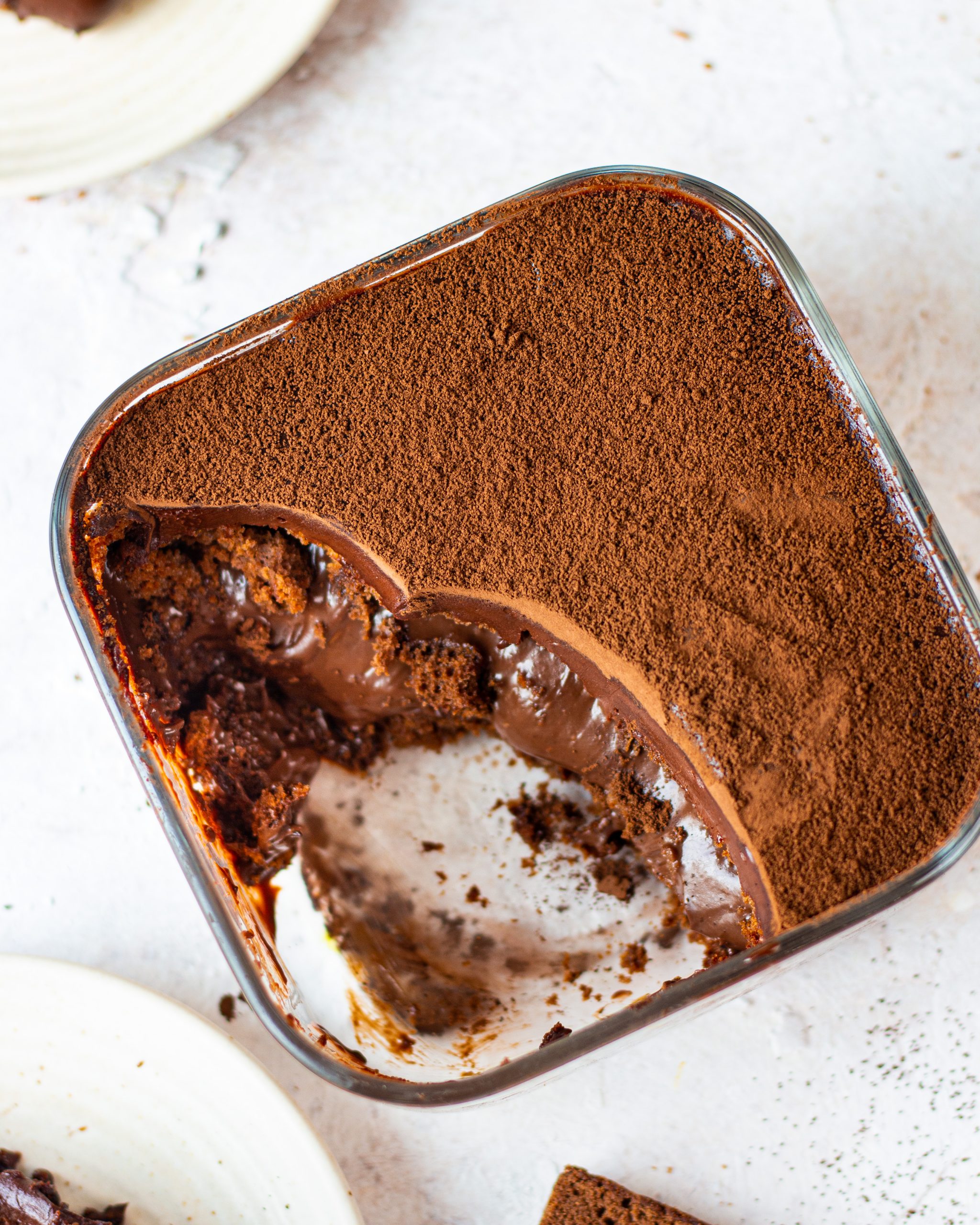 2 cups (480ml) milk
½ cup (115ml) heavy cream
1 cup (175g) dark chocolate, chopped
3 tablespoon (30g) cornflour
6 tablespoon (75g) sugar
2 tablespoon (15 g) cocoa powder
2 tablespoon (25 g) Butter
1 teaspoon (5ml) vanilla
½ cup (115ml) fresh cream
½ cup ( 88 g) dark chocolate, chopped
1 tablespoon (12g) instant coffee powder
1 cup (240ml)warm water
15 cake pieces
Cocoa powder for dusting
In a large bowl add sugar, cornflour and cocoa powder. Use a whisk to combine the ingredients.
For the pudding in a heavy bottom saucepan over medium heat, add the chopped chocolate, milk and cream. Once everything melts and gets slightly warm, pour it over gradually onto the bowl of dry ingredients while whisking continuously.
Transfer the pudding mixture back in the saucepan, bring it to a bowl while whisking
continuously. Set aside.
For ganache, in a bowl add in chopped chocolate and fresh cream that has been microwaved for 40 second. Let it sit for 1 minute, before stirring it until everything is well combined.
For the coffee soak, in a bowl mix together the instant coffee powder and the warm together. Set aside.
To layer the dessert, in a square dish lay down the chocolate cake slices first.
Brush/pour over the coffee soak. Add a generous layer of pudding, spreading it from corner to corner.
Add another layer of chocolate cake, pour the coffee soak over and then spread the ganache corner to corner.
Allow the dessert to set for at least 2-3 hours in the refrigerator. Once set, dust some cocoa powder on top and then dig right in!