Watermelon Kiwi Popsicles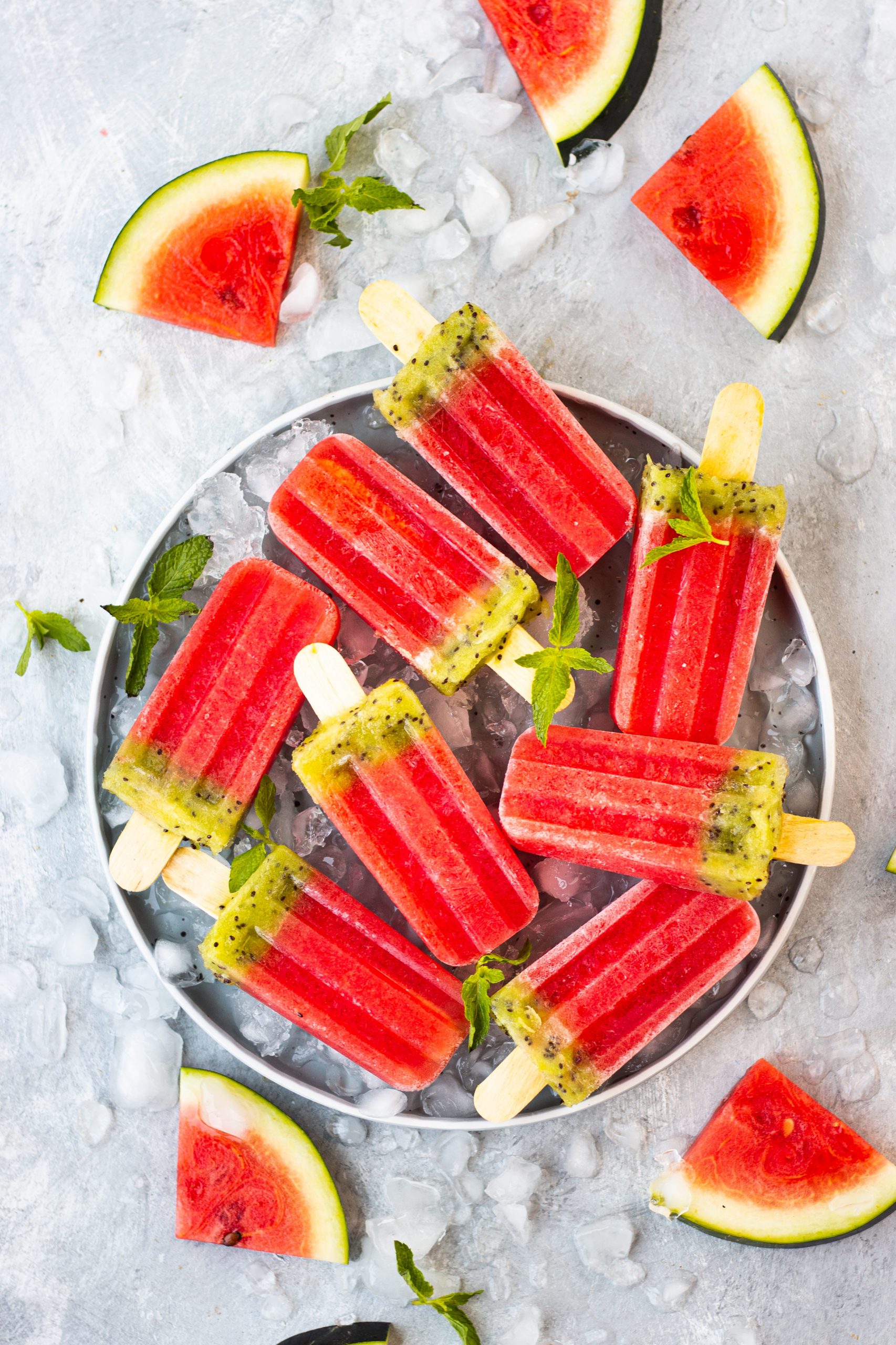 2 cups cubed watermelon (de-seeded)
2 teaspoons lemon juice
3 tablespoons honey
½ cup kiwi puree
In a blender, add cubed watermelon, lemon juice and honey. Blitz everything together till your mixture is a smooth consistency.
Pour the watermelon mixture into popsicle moulds or any other moulds that you might want to use, leaving some space on the top. Stick in ice cream sticks and freeze it for 2-3 hours.
Peel and slice your kiwis. Add them to a blender and blitz them till smooth.
Add the kiwi puree in the leftover space of the popsicle moulds.
Refrigerate for 8 hours or overnight for best results!
Recipe by
Bake with Shivesh
at https://bakewithshivesh.com/watermelon-kiwi-popsicles/