Mango Lassi Popsicles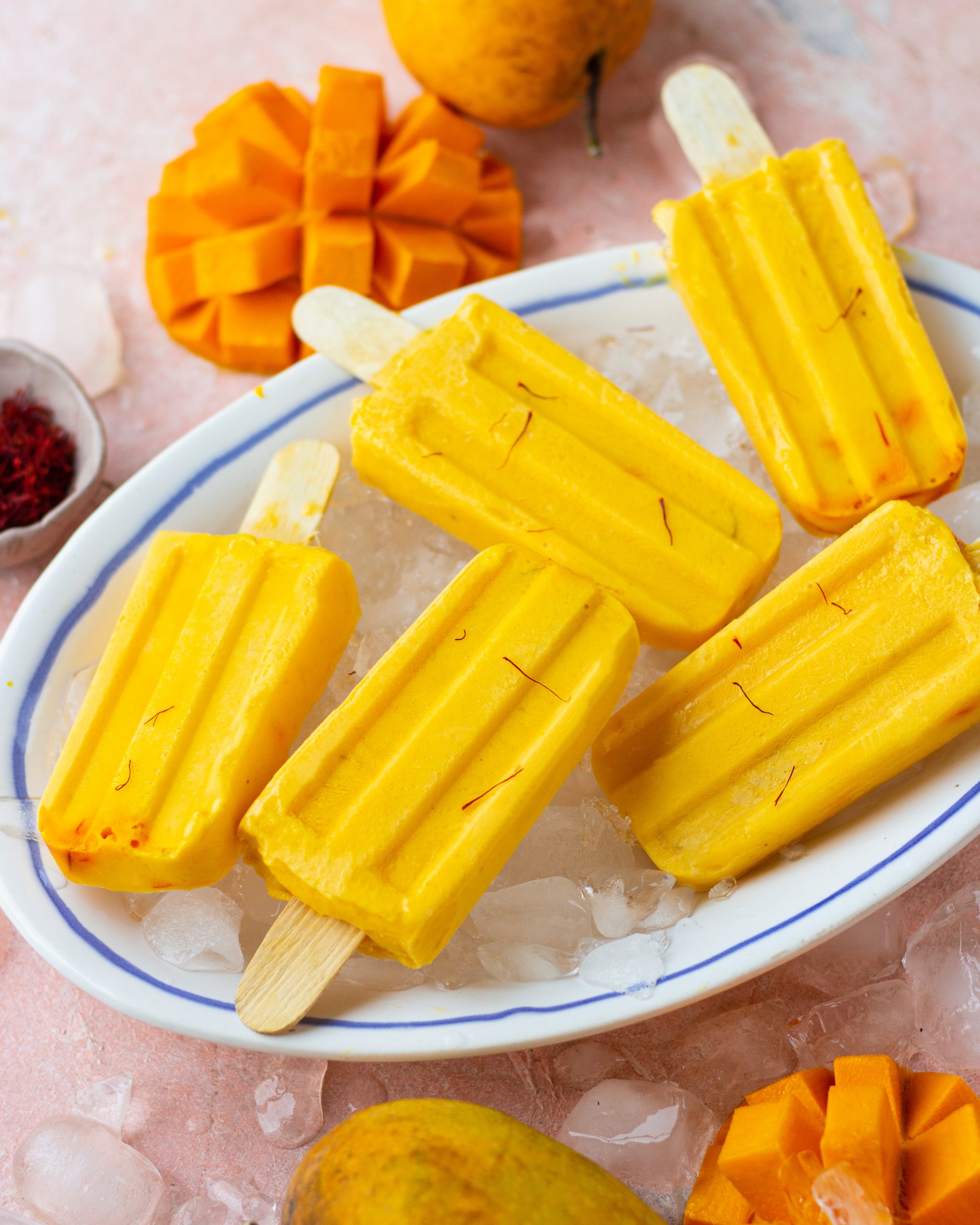 1 cup cubed mangoes
1 cup yogurt / dahi
¼ cup water / milk
¼ teaspoon cardamom powder
½ teaspoon saffron strands
3-4 tablespoons honey
In a blender, add cubed mangoes, yogurt, water, cardamom powder, saffron and honey. Blitz everything together till your mixture is a smooth consistency.
Pour the mango lassi into popsicle moulds or any other moulds that you might want to use. Cover the mould with foil and after making a slit, stick in ice cream sticks.
Refrigerate for 8 hours or overnight for best results!