Chocolate Oreo Truffles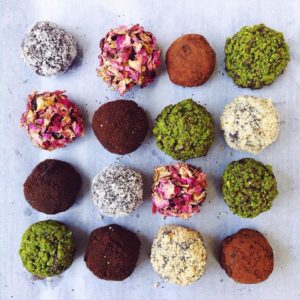 1 cup cream
2 cups finely chopped dark cooking chocolate
¼ cup Oreos crushed into a dust
In a non-stick pan, heat the cream until it is warm. Bring it to a simmer.
Pour the warm cream over the chopped chocolate. Let it rest for a minute and then mix it until the chocolate melts completely.
Pour the cream and chocolate mixture in a shallow dish and let it rest in the fridge until it sets completely. It might take up to 30 minutes.
After the ganache mixture has set completely, take it out of the fridge. Using a melon baller or a spoon, scoop out the ganache and roll them into balls of equal sizes.
Roll the truffle balls into finely crushed Oreos. Refrigerate for at least 10 minutes before serving.