3-ingredient Oreo Truffles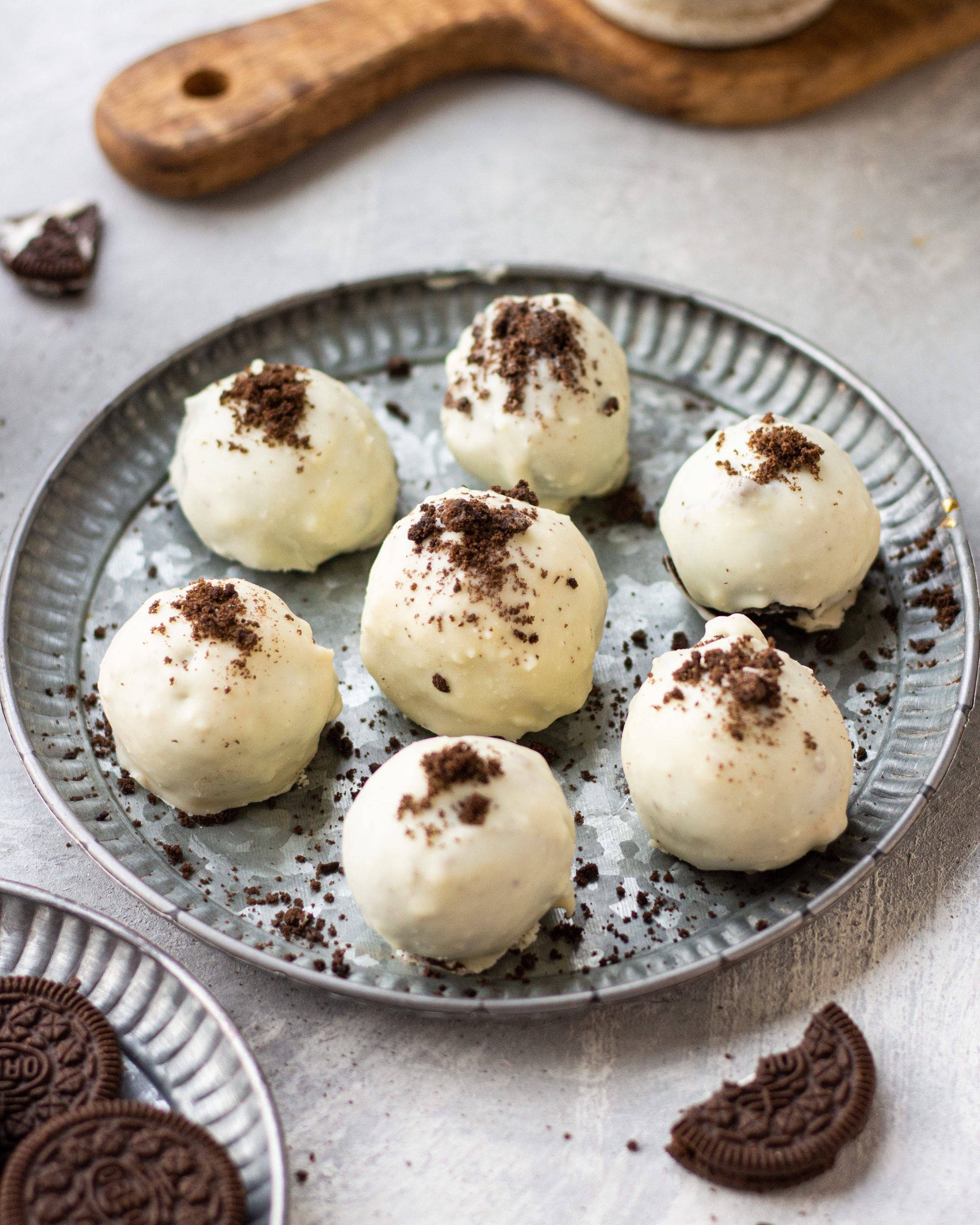 24 oreo cookies
150 g cream cheese, softened
180 g white chocolate
In a food processor, pulse the oreos till you see fine crumbs.
In a separate bowl, take cream cheese and add in the crushed oreos. Mix until well combined.
Shape into 1 inch balls and refrigerate for 15-20 minutes.
Melt white chocolate in the microwave/ double boiler.
Dip the refrigerated truffles in the white chocolate, and allow excess chocolate to run off.
Top with some more crushed oreos and allow it to set for 10 minutes.
Store in an airtight container in refrigerator.
Recipe by
Bake with Shivesh
at https://bakewithshivesh.com/3-ingredient-oreo-truffles/