cafe style coffee at home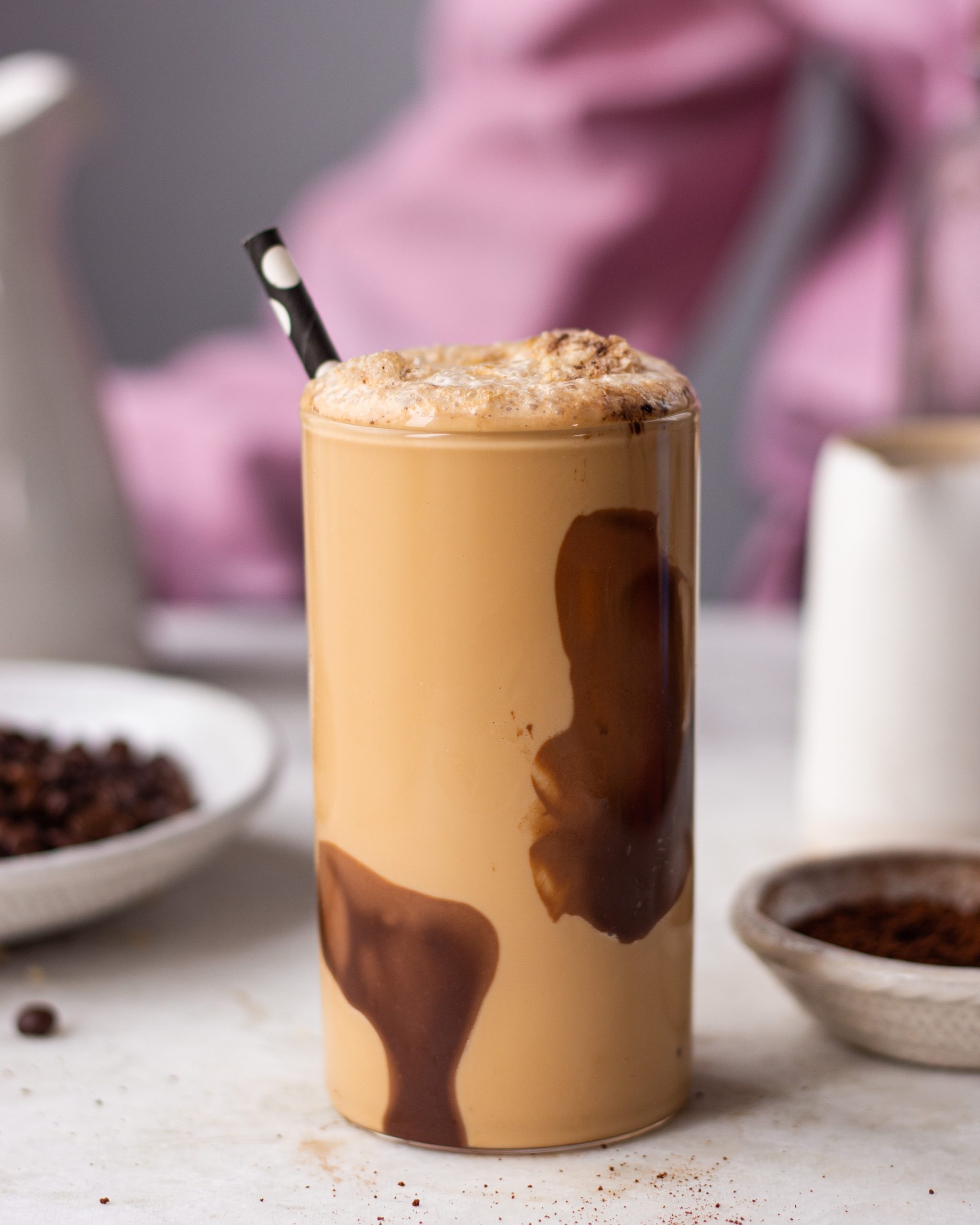 Ice
1 scoop vanilla ice cream
1 cup milk
2 tbsp coffee
Ice
1 scoop chocolate ice cream
1 cup milk
½ tbsp cocoa
1.5 tbsp coffee
4 sticks kit kat
Ice
1 scoop vanilla ice cream
5 oreos
1 cup milk
2 tbsp coffee
For the classic cold coffee add ice, vanilla ice cream, milk, and coffee in a blender and blend till everything is well combined and reaches a smooth consistency.
Transfer into serving glasses and garnish as you wish.
Sip and enjoy!
For the kit kat and oreo coffees, follow the same directions. Add the respective ingredients in a food blender and blend till you reach a smooth consistency. Serve and enjoy!
Recipe by
Bake with Shivesh
at https://bakewithshivesh.com/cafe-style-coffee-at-home/