best Chocolate cupcakes with chocolate buttercream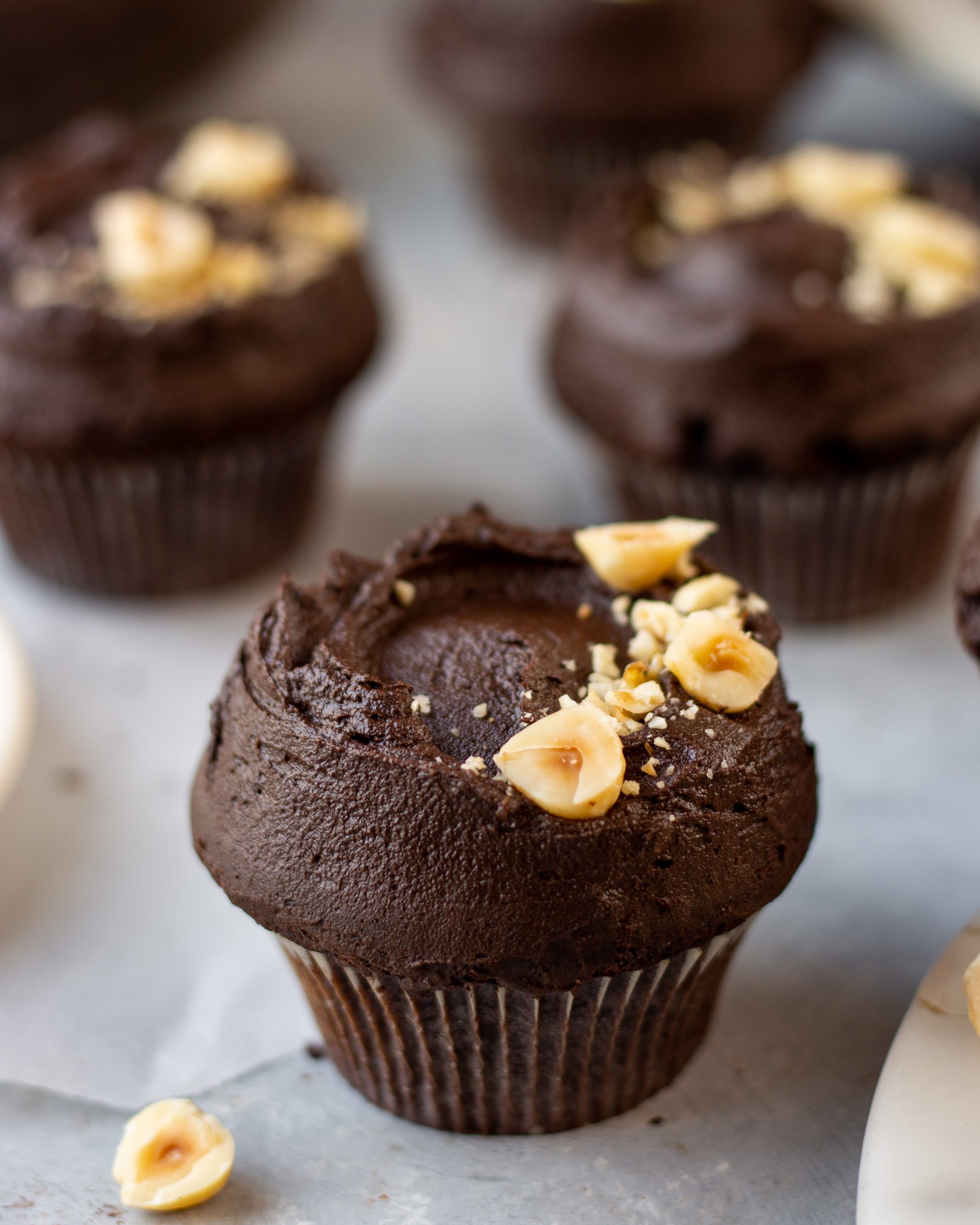 1½ cups (180 g) all purpose flour
¾ cups (90 g) cocoa powder
1 tsp (4 g) coffee powder
½ tsp (3 g) baking soda
1 tsp (4 g) baking powder
¾ cup (180 ml) vegetable oil
1½ cups (300 g) sugar
2 eggs
½ tsp (2.5ml) vanilla extract
¾ cup (180ml) milk + 1 tsp (5ml) white vinegar, mixed together and rested for at least 5 minutes
½ cup (100 g) butter
1 cup (130 g) icing sugar
¼ cup (30 g) cocoa powder
Pre-heat the oven to 180C. Line a cupcake tray with cupcake liners.
Whisk cocoa, flour, coffee powder, baking soda and baking powder into a bowl.
In a large bowl, beat oil with sugar.
Add eggs, one at a time and mix well after each addition
Beat in vanilla using mixer at low
Add the flour mixture to the wet ingredients alternating with milk, starting and ending with flour mixture. Beat until smooth
Pour the batter into cupcake pans and bake until a toothpick inserted in the center comes out clean
To make the frosting, beat the butter till it becomes pale. Sift in half of icing sugar and beat again. Once incorporated, sift in second half of icing sugar along with cocoa powder and beat till the frosting becomes stiff and stable.
Generously top the cupcakes with frosting once they have cooled completely.
Recipe by
Bake with Shivesh
at https://bakewithshivesh.com/best-chocolate-cupcakes-with-chocolate-buttercream/