Pinata Cake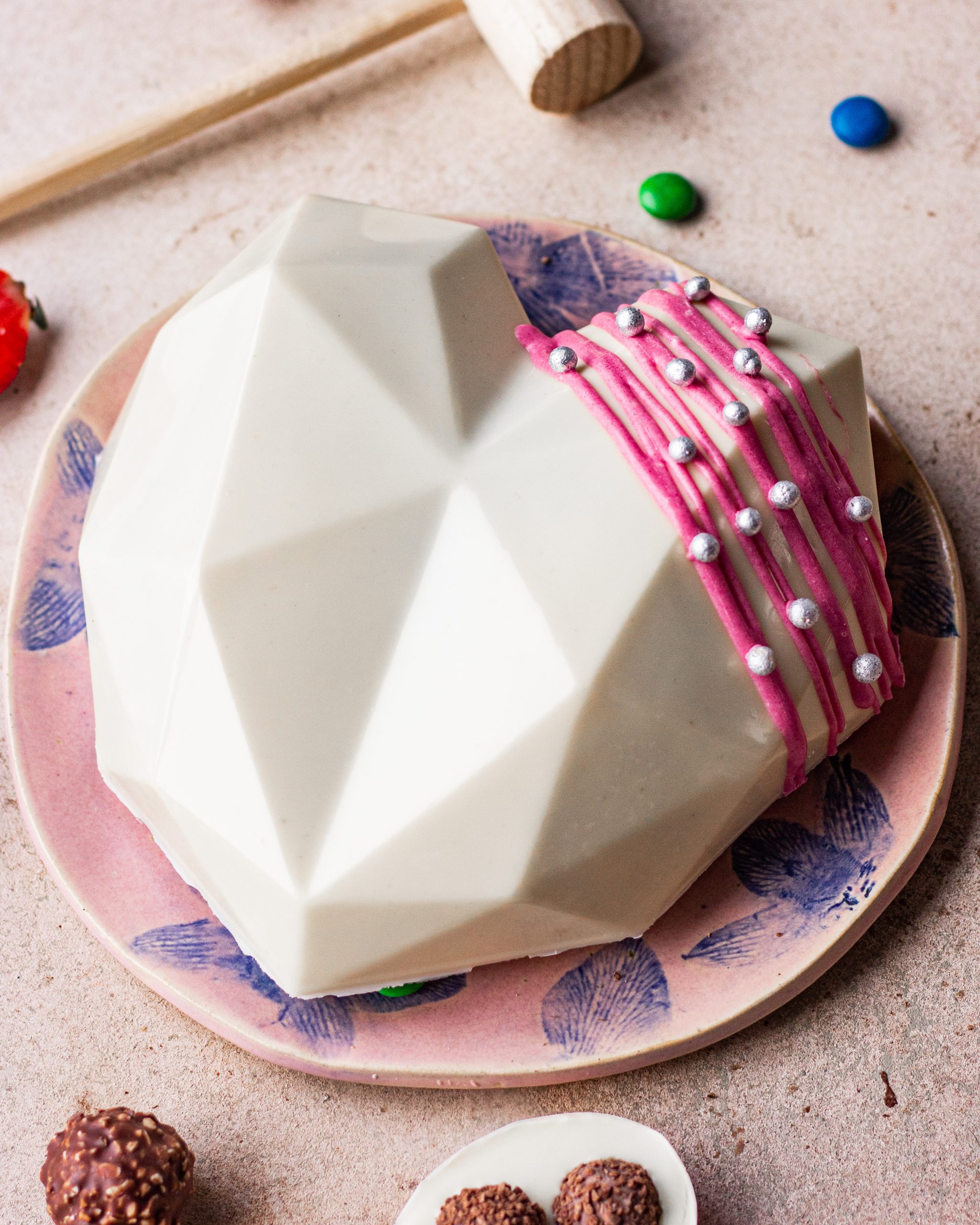 200 grams white/dark/milk chocolate
3-D pinata mould
Fillings for pinata cake
To make the shell for this Pinata cake, melt the white chocolate till it's completely smooth and lump-free.
Pour it into the heart-shaped mould and swirl it to make sure that the chocolate covers all the edges and corners of the mould.
Pour off the excess chocolate back into the mould and refrigerate the mould for 10 minutes till the chocolate sets completely.
After this first layer of chocolate sets, pour some more chocolate and swirl it around to cover the entire mould. If you feel that your layer of chocolate is thinner around the edges, you can use a pastry brush to brush some extra white chocolate around the edges.
Refrigerate for 10 minutes or until set.
After this second layer of chocolate sets, carefully peel the white chocolate off the mould.
Once the chocolate is out of the mould, decorate it with some chocolate drizzle and some sprinkles.
Fill up your pinata cake and enjoy!