Brookies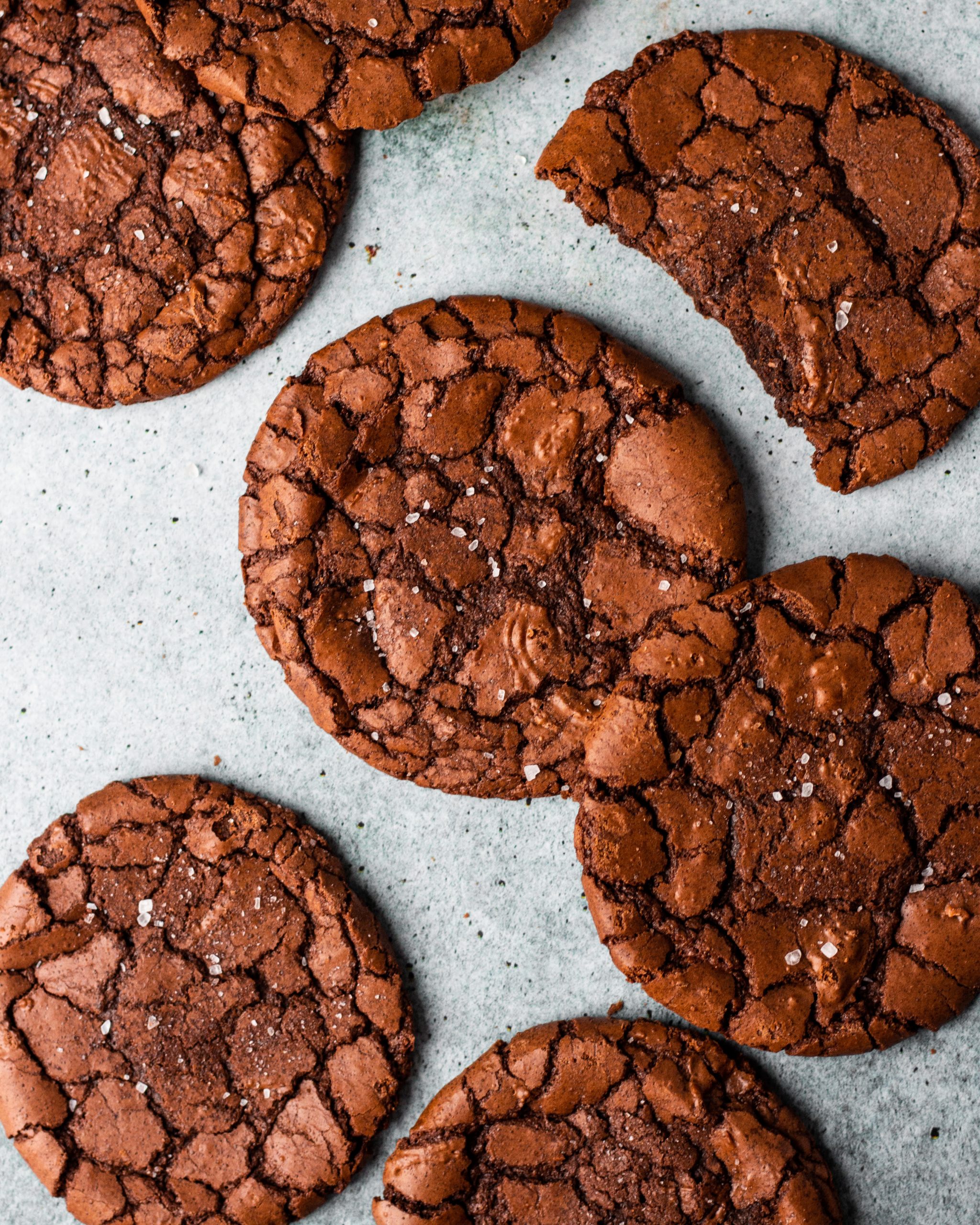 1+1/2 cups dark chocolate
½ cup butter
1 cup all-purpose flour
3 tablespoons cocoa powder
1 teaspoon baking powder
2 eggs
¾ cup caster sugar
½ cup light brown sugar
Sea salt to top
Preheat the oven to 180 degrees celsius. Line a baking tray with parchment paper on a silicon mat.
Melt the chocolate and butter in a saucepan set over medium heat. Keep stirring continuously to make sure the chocolate doesn't burn. Once the chocolate and butter have melted, take the saucepan off the heat and allow the mixture to cool.
In another bowl, combine the flour, cocoa powder and baking powder.
In a large bowl, whisk together eggs, caster sugar and light brown sugar using an electric mixer until pale and fluffy. Add the cooled chocolate mixture and mix well.
Fold the dry ingredients into the wet ingredients.
Using an ice cream scoop, scoop-out equal sized balls of the brownie mixture onto the prepared baking tray, Keep sufficient baking space between them as they'll spread. Bake for 15-17 minutes. Let them cool on the tray before removing them. Sprinkle some sea salt on top.
Eat immediately or store in an airtight container for up to two weeks.