Eggless butterscotch pudding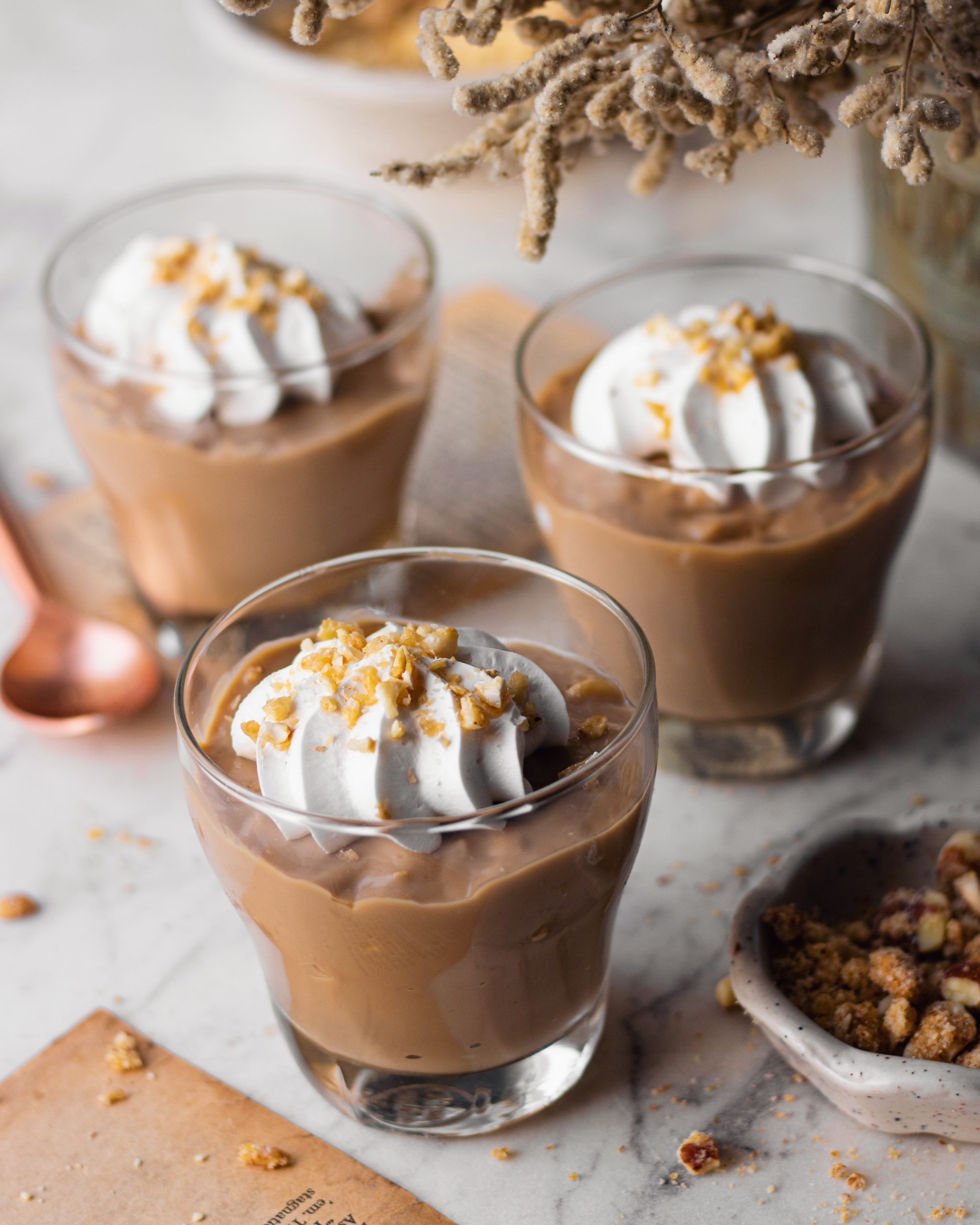 ½ cup brown sugar
¼ cup cubed butter
1tsp vanilla
½ cup warm cream
1 + ½ cup hot milk
5tbsp corn flour
¼ cup cashews
¼ cup granulated sugar
1tbsp water
In a saucepan over medium low heat add brown sugar and butter. Let the two melt.
In the same pan, while mixing add in warm cream and let the mixture sizzle a bit. Once combined, add in vanilla and mix again.
In a separate bowl add in hot milk over corn flour while mixing continuously to form a smooth mix. Once incorporated, add this milk mixture to the pudding and mix.
Keep whisking and cooking the pudding till it starts to get thick and you see bubbles pop on the surface. This can take up to 5 minutes.
Take it off the heat, cover with a cling wrap and let it cool down.
Meanwhile, for caramelized cashews, add sugar and water in a pan and cook the sugar till it reached a golden color.
Immediately add in cashews and coat them in the sugar completely.
Transfer the coated cashews onto a parchment paper or silicone sheet. Let it cool down.
Once cooled, chop the cashews and fold them in your cooled pudding.
Transfer pudding into serving cups.
Top with a dollop of whipped cream and some more caramelized cashews.
Recipe by
Bake with Shivesh
at https://bakewithshivesh.com/eggless-butterscotch-pudding/