Kaju Katli Cheesecake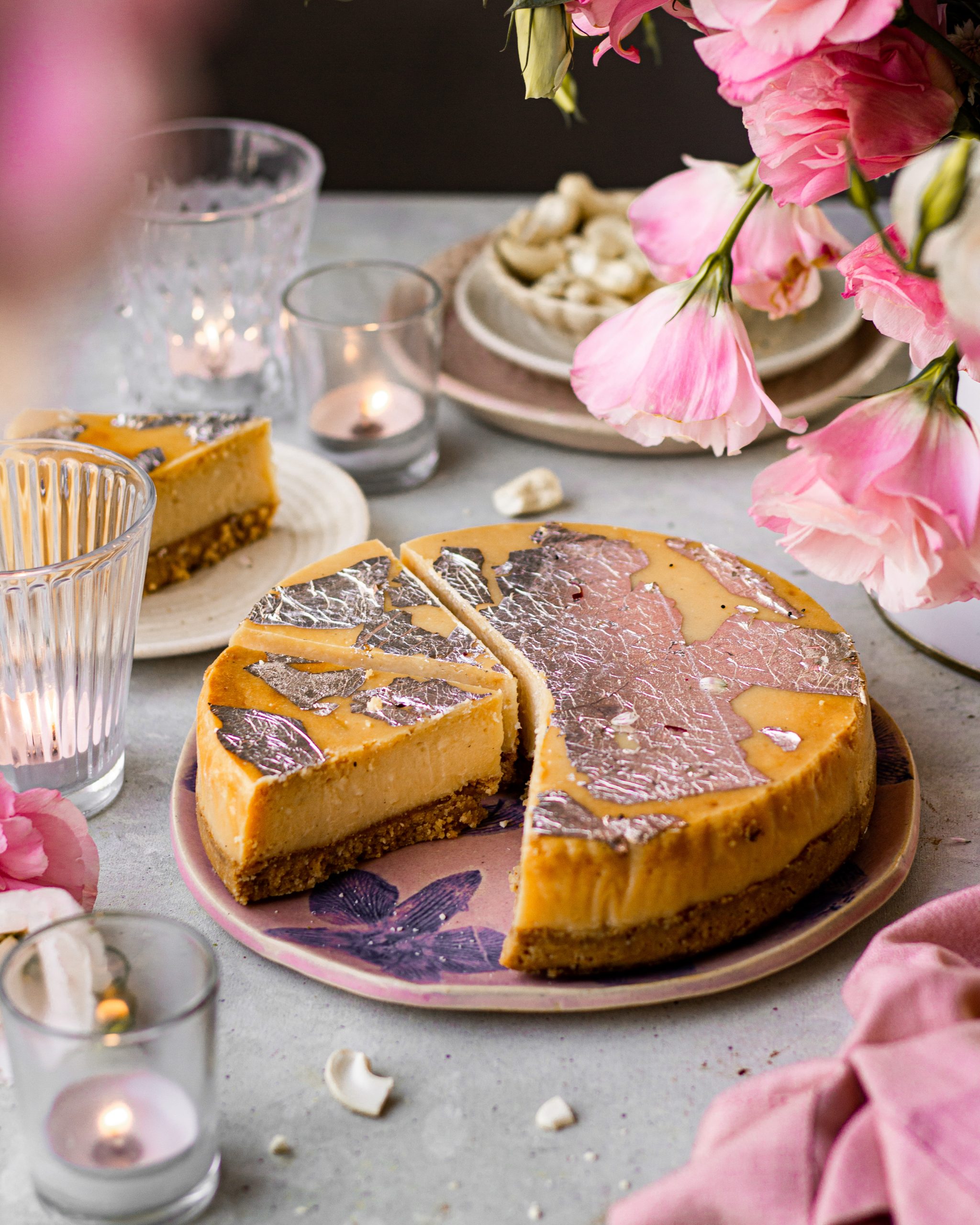 2½ cups (250gms) crushed biscuit
¼ cup (25gms) powdered cashews
⅔ cup (130gms) melted ghee
¼ cup (50gms)cashew paste
¾ cup (180gms) heavy cream
1.5 tbsp (18gms) cornflour
2 cups (360gms) cream cheese
¼ tsp (1gm) cardamom
1½ cup (484gms) condensed milk
In a bowl add in crushed biscuits, powdered cashew, and melted ghee. Mix all of these till everything is coated in ghee evenly.
Transfer the biscuit mixture to your spring form pan. Use the back of a glass to push down and cover the base of the pan with the biscuit mixture. Set it aside in the refrigerator.
For the cheesecake filling, to make the cashew paste, blitz your cashews in a food processor till you get a smooth bowl. Set is aside.
In a small bowl add heavy cream and cornflour and mix this till its lump free. Set it aside.
In a large bowl add softened cream cheese. Use a spatula to smooth it out. Add in cardamom and mix well.
Now add in the cornflour slurry that was kept aside, along with the cashew paste and condensed milk. Bring everything together till there are no large lumps.
Bring out the spring form pan from the refrigerator and transfer the filling over your biscuit base.
Prepare a hot water bath and put the cheesecake in a preheated oven at 170 degree C for 40-45 minutes.
Let it cool down completely.
Slice and enjoy!