No cream cheese mishti doi cheesecake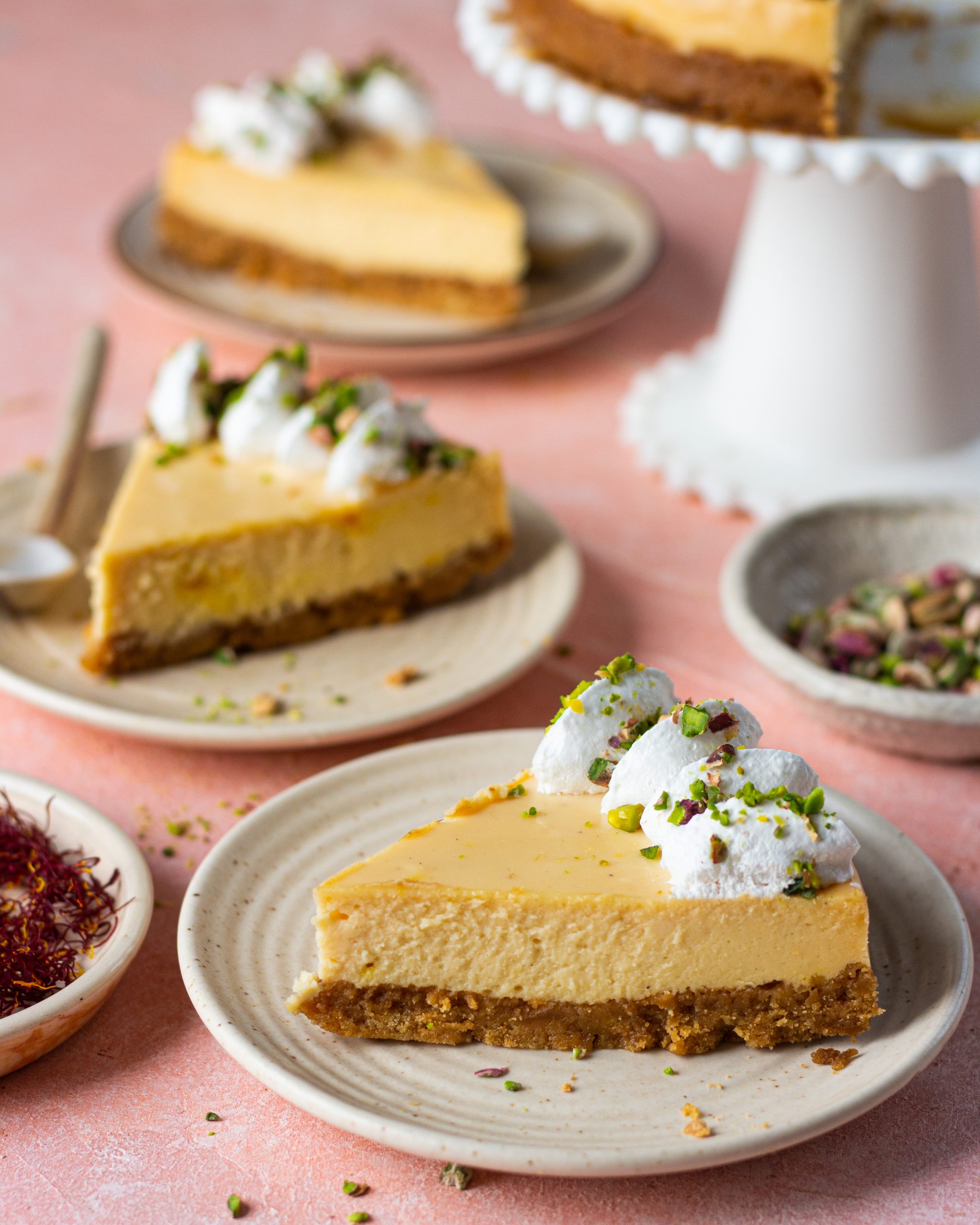 2 cups crushed biscuits
⅔ cup melted salted butter
2 tbsp jaggery powder
1 + ½ cups hung curd
½ cup heavy cream
1 cup condensed milk
2 tbsp cornflour
½ tsp cardamom
10-15 strands kesar + 1tbsp milk
Whipped cream and chopped pistachios, for decoration
In a large bowl, add the crushed biscuits, jaggery and melted butter. Using a wooden spoon mix this well until all crumbs are coated.
Transfer the biscuit base to a 6' springform pan. Using the back of a glass jar, press firmly until the base is nice and even. Refrigerate it for 15-20 minutes.
In a bowl, add cornflour and heavy cream and mix until a smooth slurry is formed, set aside.
In another large bowl, add hung curd and smoothen it using a spatula. Add cardamom powder and saffron milk, give this a good mix. Add the condensed milk and the cornflour-heavy cream slurry. Mix only until no large lumps are to be seen. Do not over mix.
Line the sides of the springform pan with parchment paper. Transfer the filling over the chilled biscuit base. Add the springform pan with the cheesecake into a larger baking with hot water to create a water bath for the cheesecake to bake.
Transfer this to a preheated oven and bake at 170 C for 40-45 minutes.
Once baked, set it to refrigerate for overnight or at least 4 hours.
For finishing touches, pipe whipped cream and sprinkle crushed pistachios. Do not wait, devour immediately!!
Recipe by
Bake with Shivesh
at https://bakewithshivesh.com/mishti-doi-cheesecake-recipe/