Chickpea brownies - Healthy and eggless!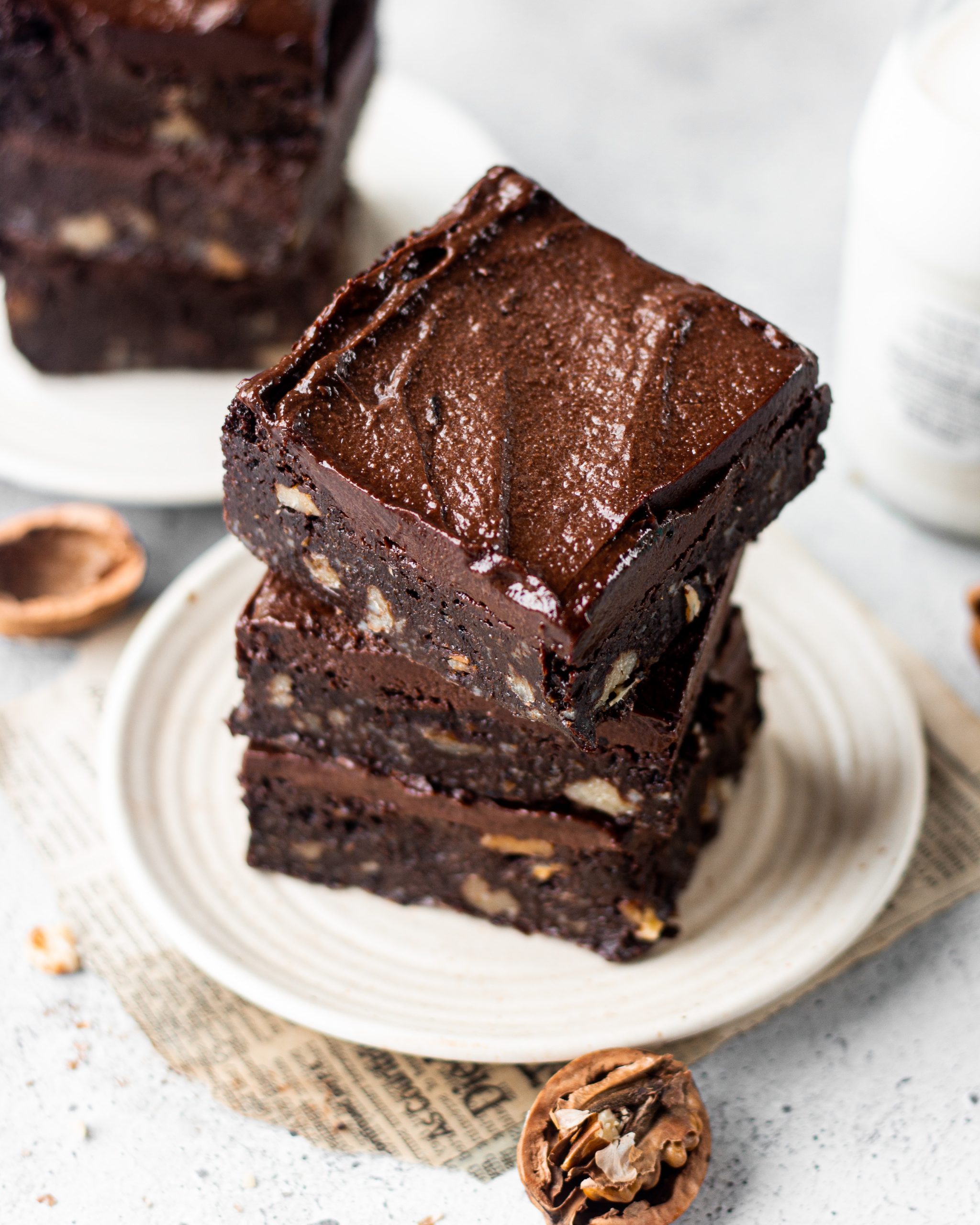 2 cups sugar-free dark chocolate, coarsely chopped
1 cup butter
2 cup coconut sugar
1 cup chickpeas (mashed)
2 tbsp jowar flour
2 tsp baking powder
6 tbsp cocoa powder
4 flax eggs (12tablespoons water + 4Tbsp powdered flax seeds)
1 cup crushed walnuts
Preheat your oven at 180 degree Celsius and line an 8x8 inch baking pan with parchment paper.
In a saucepan over medium heat add in chocolate and butter. Melt these two together and be careful not to burn your chocolate.
Next, in a bowl add in coconut sugar and flax eggs. Whisk these two really well. Add in the melted chocolate and whisk that in as well.
Add in chickpeas, jowar flour, cocoa powder, and baking powder and mix everything till it is combined.
Lastly, add in chopped walnuts and fold them in.
Transfer your batter to the prepared baking dish and bake these brownies for 45 minutes.
Enjoy!
Recipe by
Bake with Shivesh
at https://bakewithshivesh.com/chickpea-brownies-healthy-and-eggless/