No-bake Easy Banoffee pudding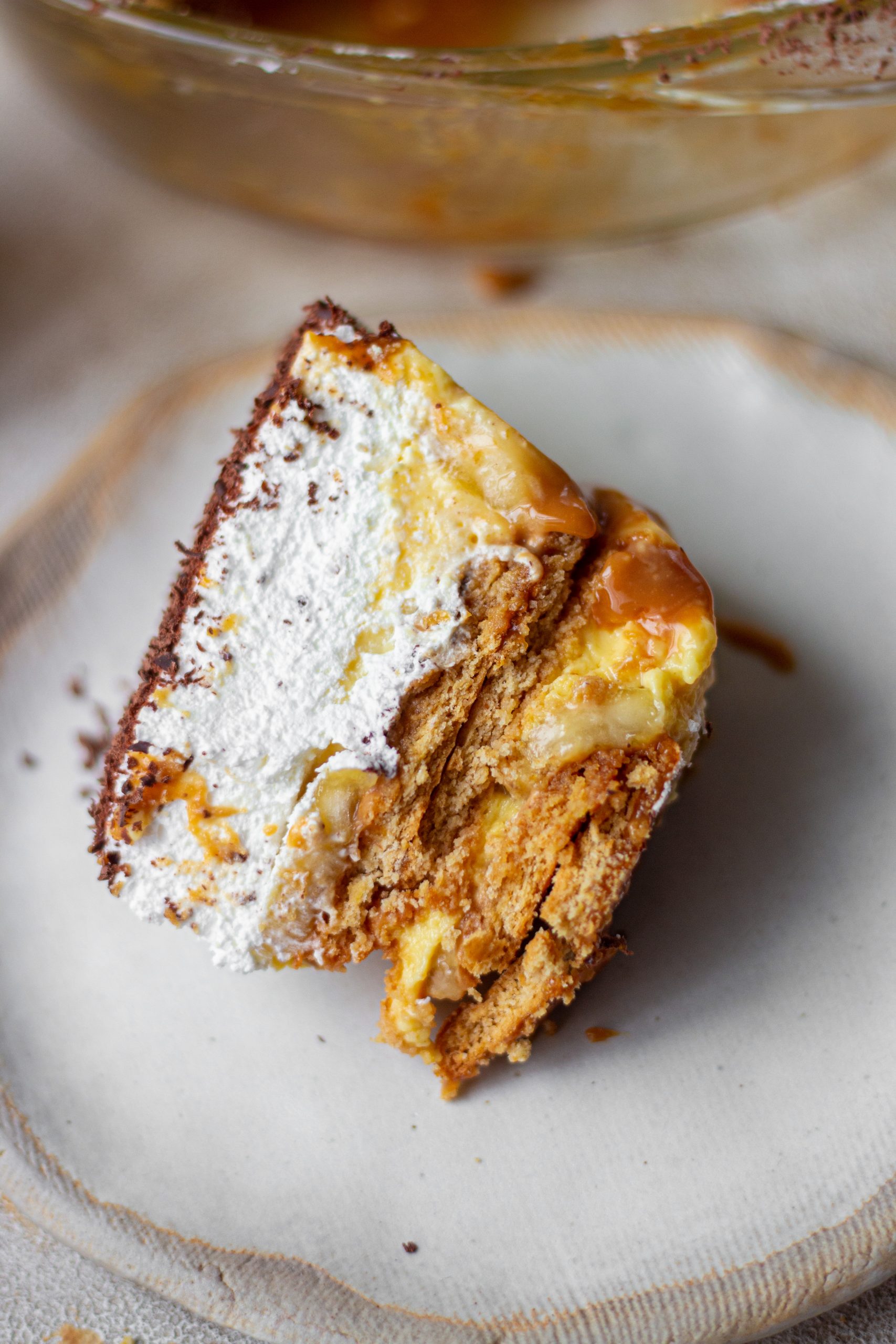 1) 15-20 biscuits
2) one cup caramel sauce
3) 2 bananas
4) 4 cups whole milk
5) ¾ cup milk + 6 tbsp custard powder
6) grated chocolate for top
To start, place milk in a saucepan. While it simmers, make a custard powder slurry by mixing the ¾ cup milk and custard powder. Mix well so it resembles a slurry. Add the slurry to milk and allow it to come to a boil. Cover with a cling film and keep to chill.
In your dish of preference, place a neat layer of biscuits at the bottom.
Pour over half the caramel sauce.
Place bananas on top of the caramel sauce.
Add the chilled custard and spread well.
Repeat the above steps- biscuit- caramel- bananas- custard.
After the last layer of custard is done, whip your cream to stiff peaks and spread it generously over the custard layer.
Grate some dark chocolate on top and your banoffee pudding is ready to serve!
Recipe by
Bake with Shivesh
at https://bakewithshivesh.com/no-bake-easy-eggless-banoffee-pudding/