How to make the best caramel sauce at home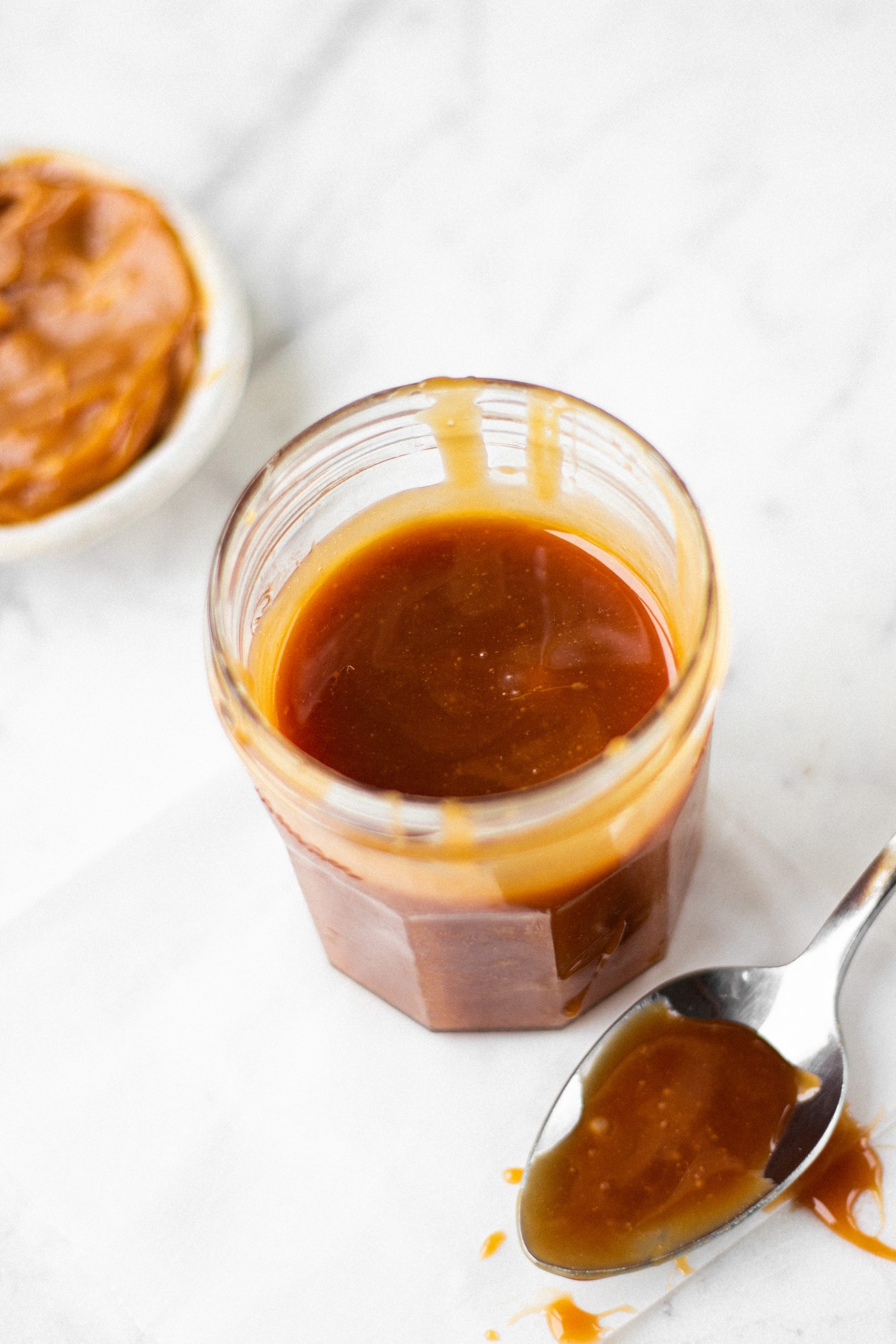 1 cup of granulated sugar
⅓rd cup of water
¾th cup fresh cream (warm)
2 tbsp butter
In a heavy bottom saucepan set on low medium heat, add in granulated sugar and water.
For even cooking, if need be, you can tilt your pan from side to side rather than stir the mixture. Cook this slowly till it reaches the perfect amber color.
Once it reaches amber color, turn off the heat and add in warm cream. The mixture will sizzle and bubble up as you add cream. Use a wooden spoon to mix it in and be careful.
Put the pan back on low medium heat and add in butter. Cook this for a minute or so while mixing the caramel with a spoon. Make sure the butter is well incorporated and turn off the heat.
Let the caramel sauce cool down a little and then transfer it to a jar or a bowl and let it cool down completely.
Use immediately or store it in the fridge for 10-15 days.
Recipe by
Bake with Shivesh
at https://bakewithshivesh.com/how-to-make-the-best-caramel-sauce-at-home/