Fluffy Japanese Cheesecake Recipe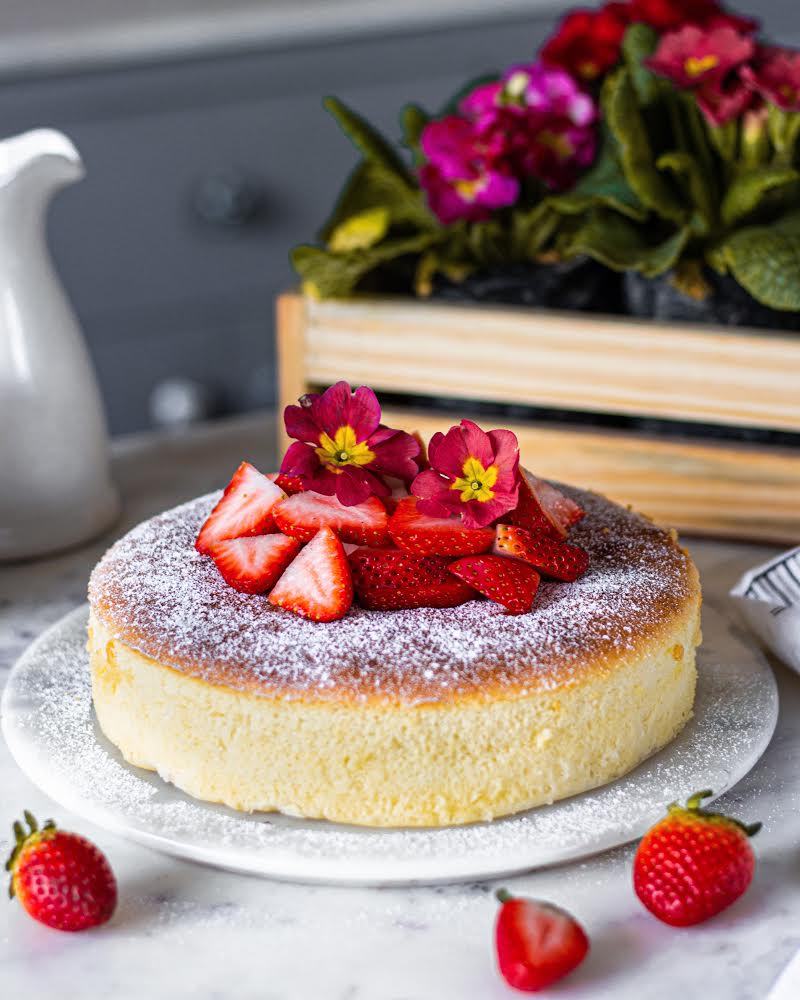 1 cup cream cheese
¼ cup butter
½ cup milk
6 yolks
6 tablespoons castor sugar
2 teaspoons vanilla extract
1 + ½ teaspoons lemon juice
¾ cup flour
2 + ½ tablespoons cornstarch
1 tsp baking powder
6 egg whites
6 tablespoons caster sugar
Add cream cheese and butter in a saucepan. Add the milk and cook the mixture over medium heat until everything is mixed and melted.
Transfer the mixture into a bowl after it is done and allow it to cool absolutely.
When it is absolutely cooled down, add the egg yolks one by one and incorporate ever so gently.
Now, add sugar into the mixture and mix it well using a whisk.
Add vanilla extract to the mixture when the sugar is mixed very well. Then add the lemon juice.
Add the dry ingredients- flour, cornstarch, and baking powder- one by one and ensure you are sieving them.
Now, work on the egg whites. Using a stand mixer or a hand blender, blend the egg whites on high speed until they are foamy and then add another 6 tbsp of sugar. Don't stop mixing while adding the sugar.
Once the egg and sugar mixture achieve soft peaks, mix them into your creamcheese mixture very gently. Don't over mix or you'll deflate the egg whites.
Transfer into an 8 inch pan. Use a water-bath to ensure there are no cracks and then transfer into a preheated oven (180 degrees).
Bake at the same temperature for 40 minutes.
Once it is done, unmould while it is warm and serve with fresh berries!
Recipe by
Bake with Shivesh
at https://bakewithshivesh.com/fluffy-japanese-cheesecake-recipe/