HEALTHY LOW CARB KETO COOKIE RECIPE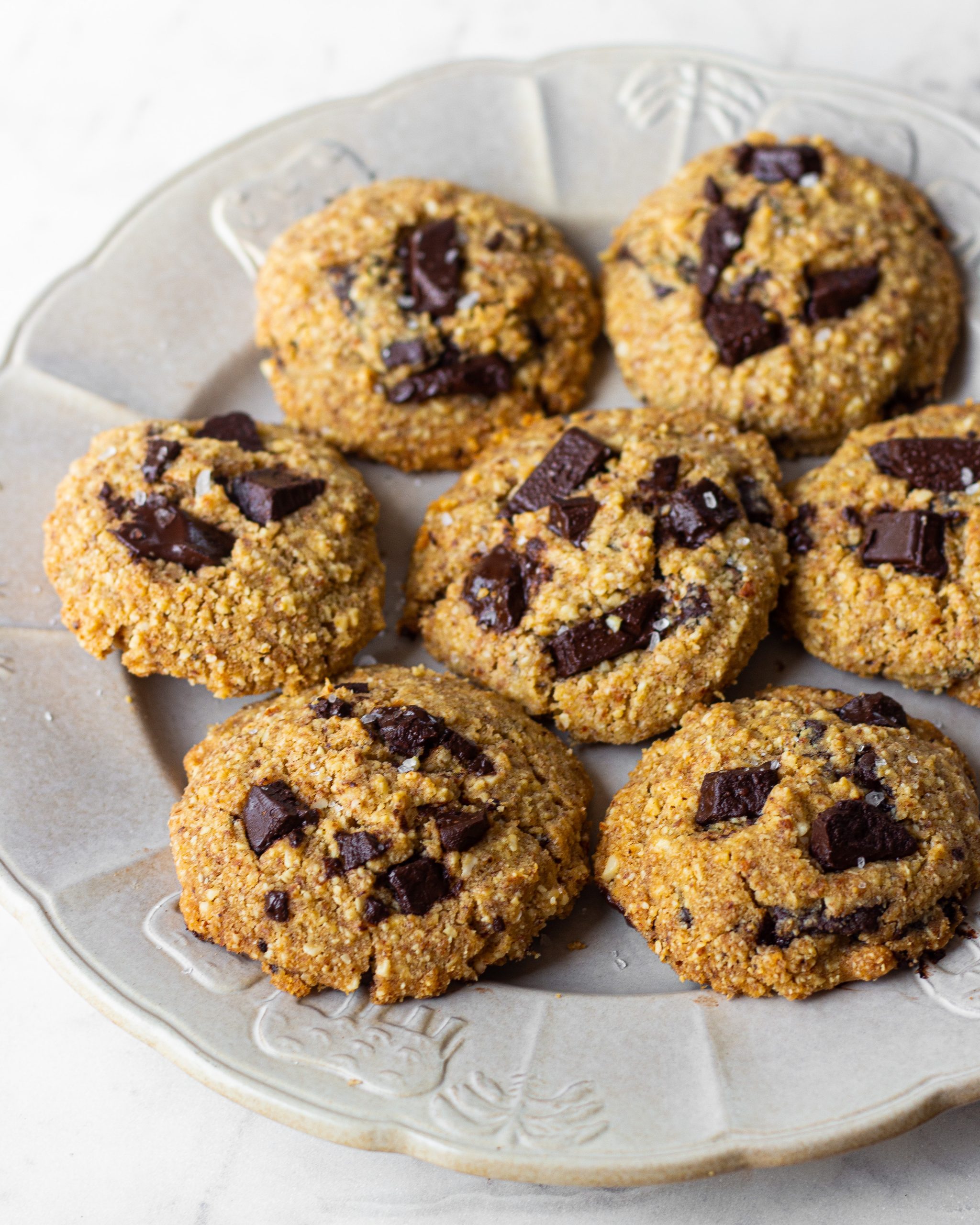 ½ cup salted butter, softened
1 tsp vanilla extract
1 egg ( substitute it with  mixture of 2 tbsp powdered flax seeds and 5 tbsp water)
1 + ½ cup ground almonds/ almond flour ( simply process almonds in a blender into a fine powder. Do not blend for to long otherwise It will form almond butter)
½ tsp baking powder
½ cup sugar free dark chocolate
Preheat the oven @180 C.
In a bowl add softened butter and vanilla extract. Use a spatula and mix these ingredients together until well combined.
Add the egg to the mixture now and beat it well until nicely incorporated.
Add the almond flour and baking powder, mix the dry ingredients well until the dough is formed.
Add in the chopped dark chocolate and mix. Refrigerate the dough for 30 minutes.
Once the dough has chilled using an ice cream scoop, scoop the dough onto the baking tray lined with parchment paper and bake for 10-12 minutes.
Recipe by
Bake with Shivesh
at https://bakewithshivesh.com/keto-cookies-recipe/