Easy Homemade Bounty Bars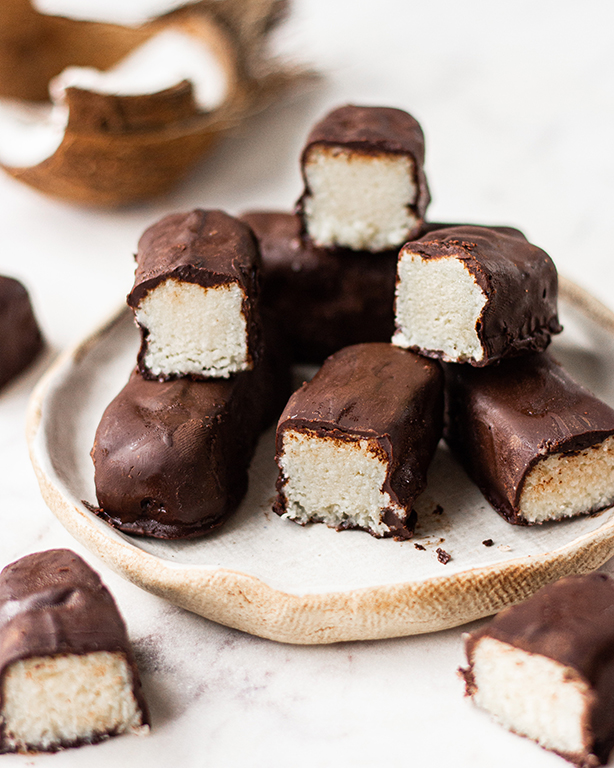 1 + ½ cup shredded coconut
½ cup condensed milk
2 cups melted chocolate
A pinch of salt
In a clean bowl, take the shredded coconut and add condensed milk to it.
Using a spatula, mix both the ingredients till you get a sticky mixture.
Scoop some of this mixture out and shape them into bars using your hands.
After shaping, put the bars on a tray and refrigerate for an hour.
Chop the chocolate into fine pieces.
Melt your chocolate on a double boiler and add in a pinch of sea salt.
Dunk the bars in the melted chocolate, making sure it's coated properly on all sides. You can also put the bars on a wire rack and pour the melted chocolate on the bars.
Let the excess chocolate drip and place the bars on a tray lined with parchment paper.
Using an offset spatula, make three lines on top of the bounty bars.
Refrigerate for about an hour.
Recipe by
Bake with Shivesh
at https://bakewithshivesh.com/homemade-bounty-bars-recipe/