Mango Sago Pudding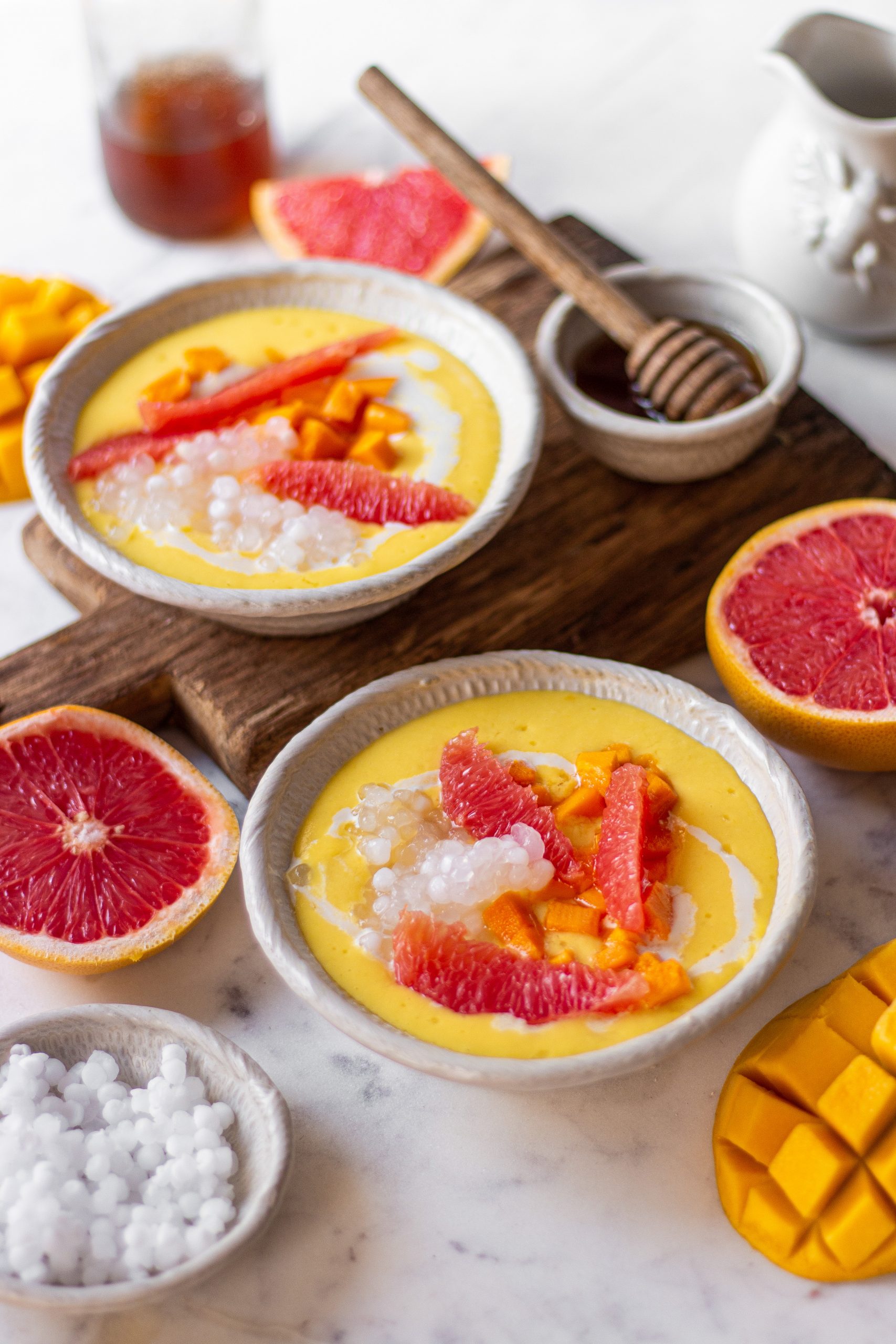 2 cups of cubed mangoes
½ cup milk
¾ cup coconut milk
4 tbsp soaked and boiled sabudana / sago pearls
4-6 sections of Grapefruit for garnish
Diced Mango for garnish
Soak the sabudana pearls in water for an hour.
In a large pot, boil some water.
Add the soaked sabudana pearls to this water and cook for 15 minutes. Keep stirring, so that they cook uniformly.
After cooking it for a while, take it off the heat. The pearls should look translucent.
Rinse the pearls with cold water to remove the starch.
Blend the cubed mangoes, milk and coconut milk to a thick, smooth consistency.
Pour this mixture in two serving bowls and add 2 tbsp boiled sabudana pearls to each bowl.
Garnish with diced mango and sections of grapefruit.
Chill for at least two hours before serving!