Oreo Phirni- Eid Special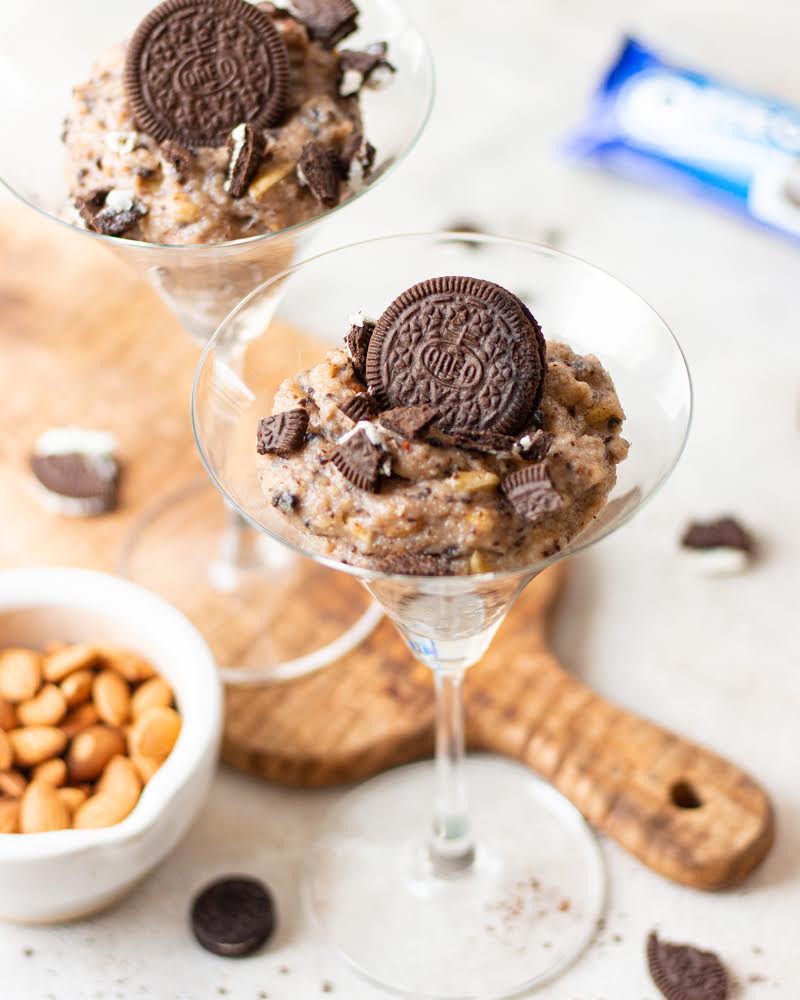 ⅓ cup ground rice
½ cup milk (to soak rice)
5 cups milk
8-10 oreso with cream removed
¼ cup chopped nuts
¼ cup caster sugar
Oreos for garnishin
Add rice to a food processor and blitz until it resembles a sandy texture.
Trasnfer rice to a bowl and soak with ½ cup milk.
In a saucepan over medium heat, add remaining milk and the rice. Bring to a boil.
Stir this mixture in intervals.
Once it reaches boiling point, reduce the heat and add the oreo cream. Allow mixture to get thick.
Add in oreo shell and mix in everything.
Once combines, turn the heat off and allow phirni to cool down a little.