Best Healthy Chocolate Pancakes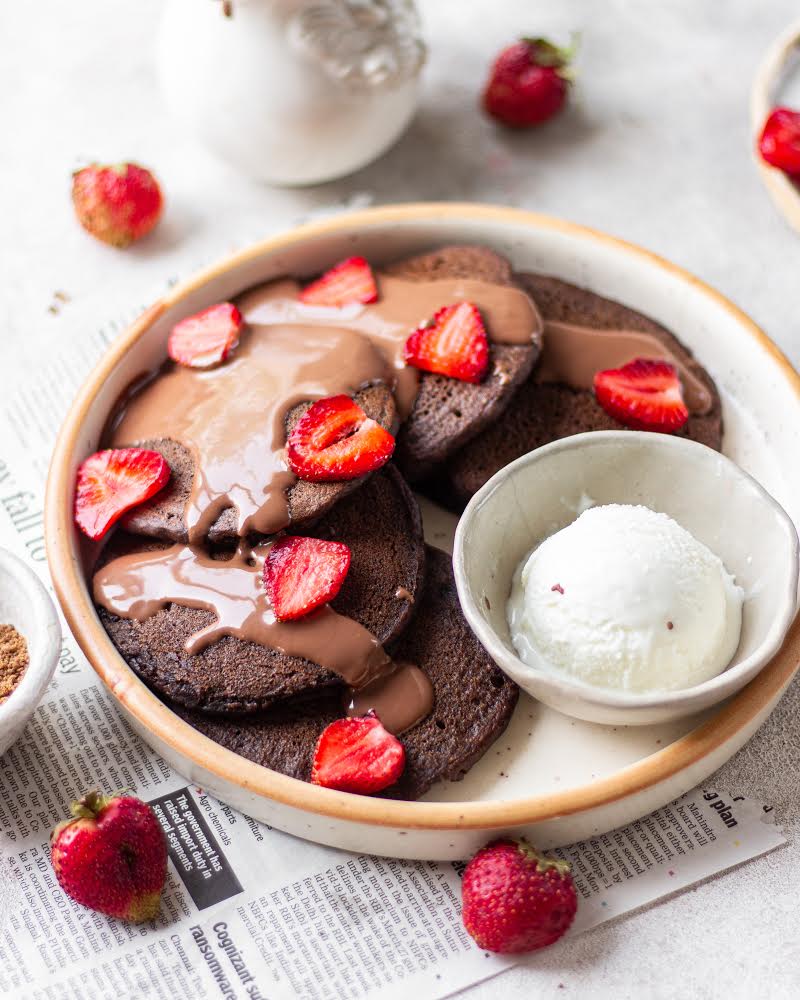 1+1/2 cup milk
1 tbsp white vinegar / lemon juice
1+ ¾ cup whole-wheat flour
1 tsp baking powder
½ tsp baking soda
¼ cup cocoa powder
¼ cup coconut sugar/ jaggery powder/ Demerara sugar
⅓ cup hot water
¼ cup vegetable oil / melted butter
In a bowl, add milk and vinegar to make buttermilk. Rest for 5 minutes.
In a separate bowl, add whole wheat flour, baking powder, and baking soda. Add cocoa powder and coconut sugar, Mix until nicely combined.
Add the milk mixture into the dry ingredients,
Add in the hot water and vegetable oil.
Give everything a good mix to gain a nice pancake batter.
On a non-stick pan, add vegetable oil and add about ¼ cup of the batter. Let the pancakes cook slowly. When you see bubble, flip the pancakes carefully.
Serve with chocolate sauce and strawberries.
Recipe by
Bake with Shivesh
at https://bakewithshivesh.com/healthy-chocolate-pancake-recipe/