No bake eggless brownies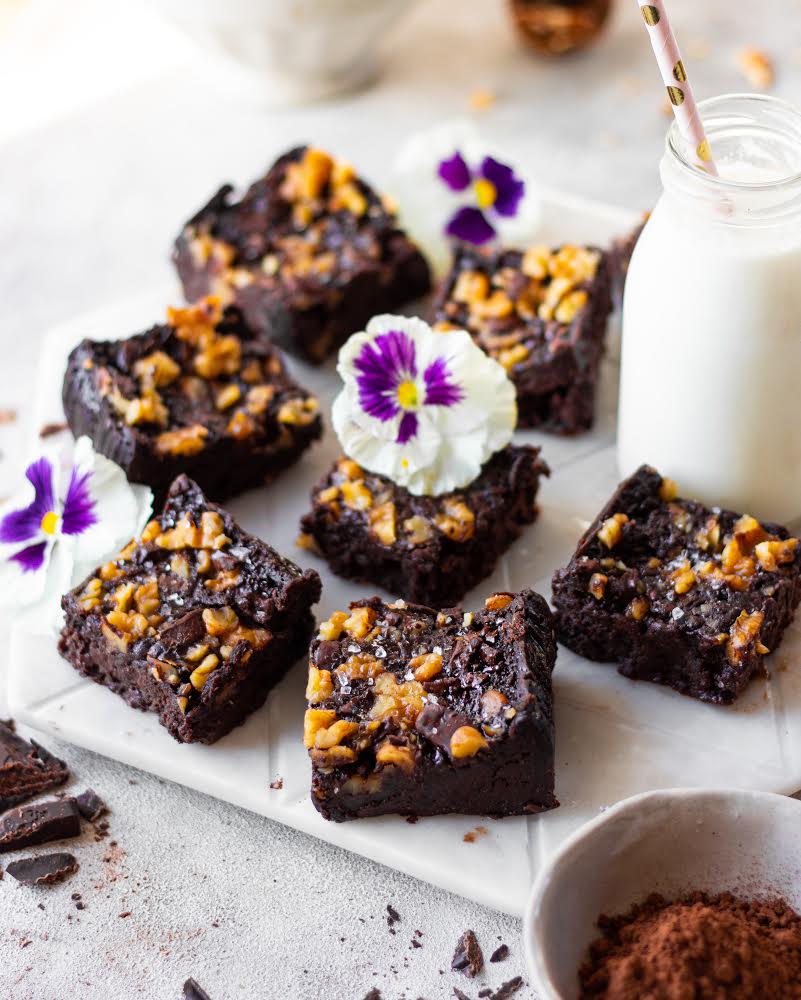 1 cup ( 175gm) dark chocolate, coarsely chopped 1⁄2 cup (113gm) butter
1 cup (200gm) caster sugar
1⁄2 cup (60gm) all purpose flour
1 tsp (4gm) baking powder
3 tbsp ( 23gm) cocoa powder
1 cup Greek yogurt/ homemade curd
1⁄2 cup (63gm) crushed walnuts
Melt the butter and chocolate together in a pan set over low heat. Once melted set it aside to cool.
In a separate bowl, take the sugar and add the yoghurt in, mix well.
Once the chocolate- butter mixture has cooled, add it to the sugar- yoghurt mixture
and mix well.
Now add in the flour, baking powder and cocoa. Gently mix the dry ingredients in,
until well combined.
Transfer the batter to a 6x6' baking pan, lined with parchment paper. Top it with
chopped walnuts and chocolate(optional).
Cover the baking pan with aluminum foil.
To prepare the cooking set up. Take a kadhai, place a wire rack on the bottom. Set
the baking pan on top of the wire rack. Add in about an inch worth of water. Cover
with lid.
Set this on a low-medium flame, cook for about an hour. Replenishing water every
-20 minutes or as needed.
Once cooked, carefully remove the brownies, let it cool for about 5 minutes. Then
place it in the fridge to chill for an hour.
Once cooled, you are free to devour it after all this wait! Enjoy!