Chocolate Chip and Pecan Cookies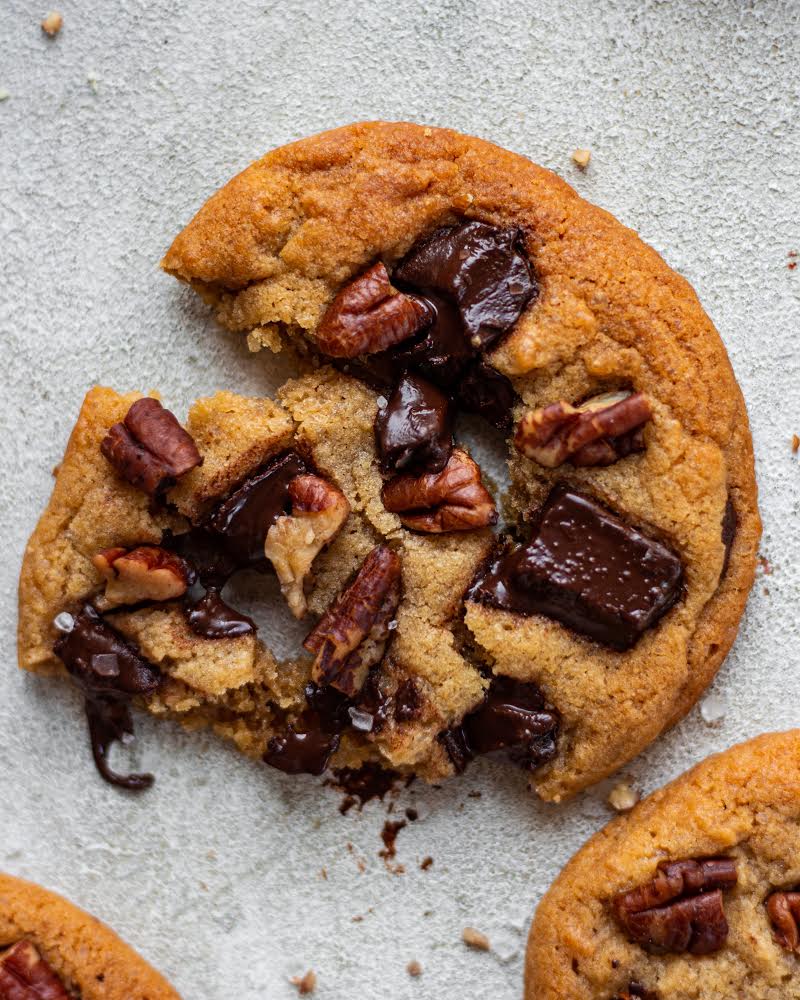 1¼ cups all-purpose flour
1 tablespoon cornflour
½ teaspoon baking soda
½ cup unsalted butter, softened
½ cup lightly packed brown sugar
½ cup castor sugar
1 egg
½ cup pecans, crushed
½ cup chocolate chips
Sea salt, to top
In a small bowl combine all-purpose flour, cornflour and baking soda.
In a separate bowl, beat the butter with the brown and castor sugar.
Beat in the egg.
Fold the dry ingredients into the wet ingredients.
Refrigerate the cookie dough for 30 minutes.
Preheat the oven to 180°C.
Line a baking tray with parchment paper. Using an ice-cream scoop, place balls of cookie dough on the tray.
Bake the cookies for 5 minutes. Take the tray out and top the cookies with crushed pecans and chocolate chips.
Bake for another 10 minutes.
Recipe by
Bake with Shivesh
at https://bakewithshivesh.com/chocolate-chip-and-pecan-cookies/