Parle-G Cake- Eggless and No-oven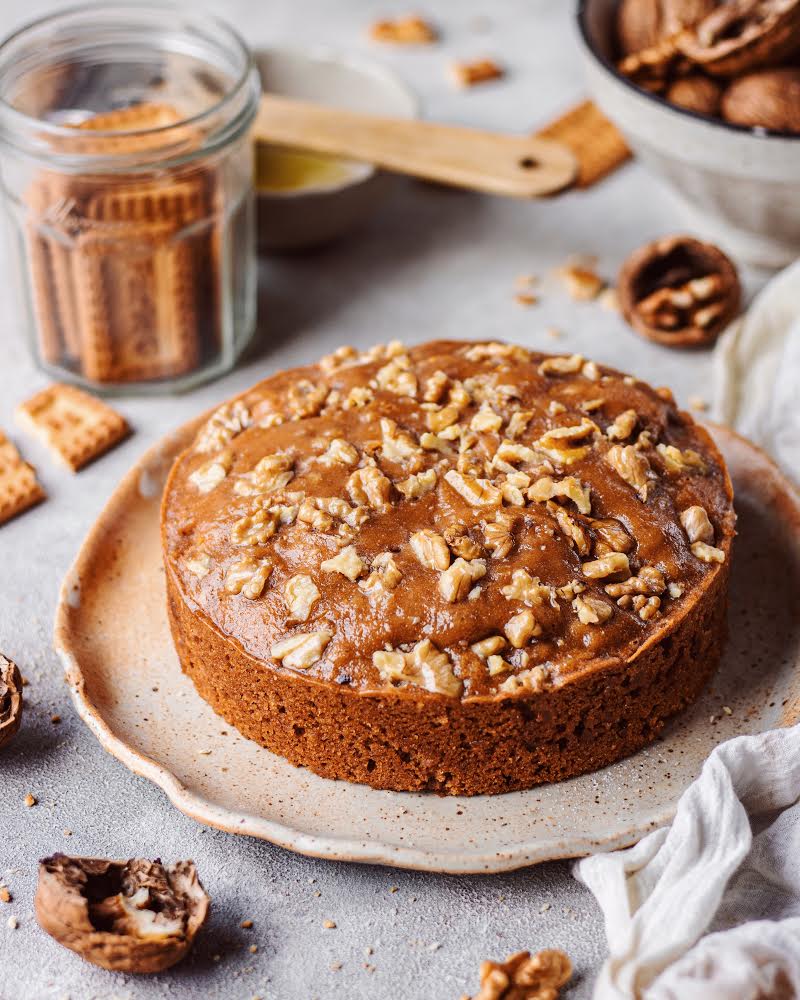 300 grams biscuits
1⁄2 cup sugar
1⁄2 tsp baking powder
1 cup milk
1 tsp vanilla
1⁄4 cup walnuts(optional)
Preheat the cooker for 10 minutes without the whistle on a medium flame.
Roughly break the biscuits and add it to the food processor along with the sugar.blitz
until there are no chunks remaining and it's a homogenized fine mixture.
Transfer the biscuit mixture to a glass bowl, add in the baking powder and mix well
To the bowl now add the milk and the vanilla. Mix until everything is well combined
and the batter looks nice and smooth.
Add the walnuts now and fold in gently.
Generously grease the 4' inch baking pan with oil or butter. Line it with a parchment
paper or dust it with flour.
Transfer the batter in the pan and carefully place this pan in the cooker on top of the
wire rack. Close the cooker and cook the cake for 45-50 minutes until a skewer
inserted comes out clean.
Once done cooking, carefully remove the cake and let it cool completely before
unmolding.
Recipe by
Bake with Shivesh
at https://bakewithshivesh.com/parleg-cake-recipe/