Nutella Mug Cake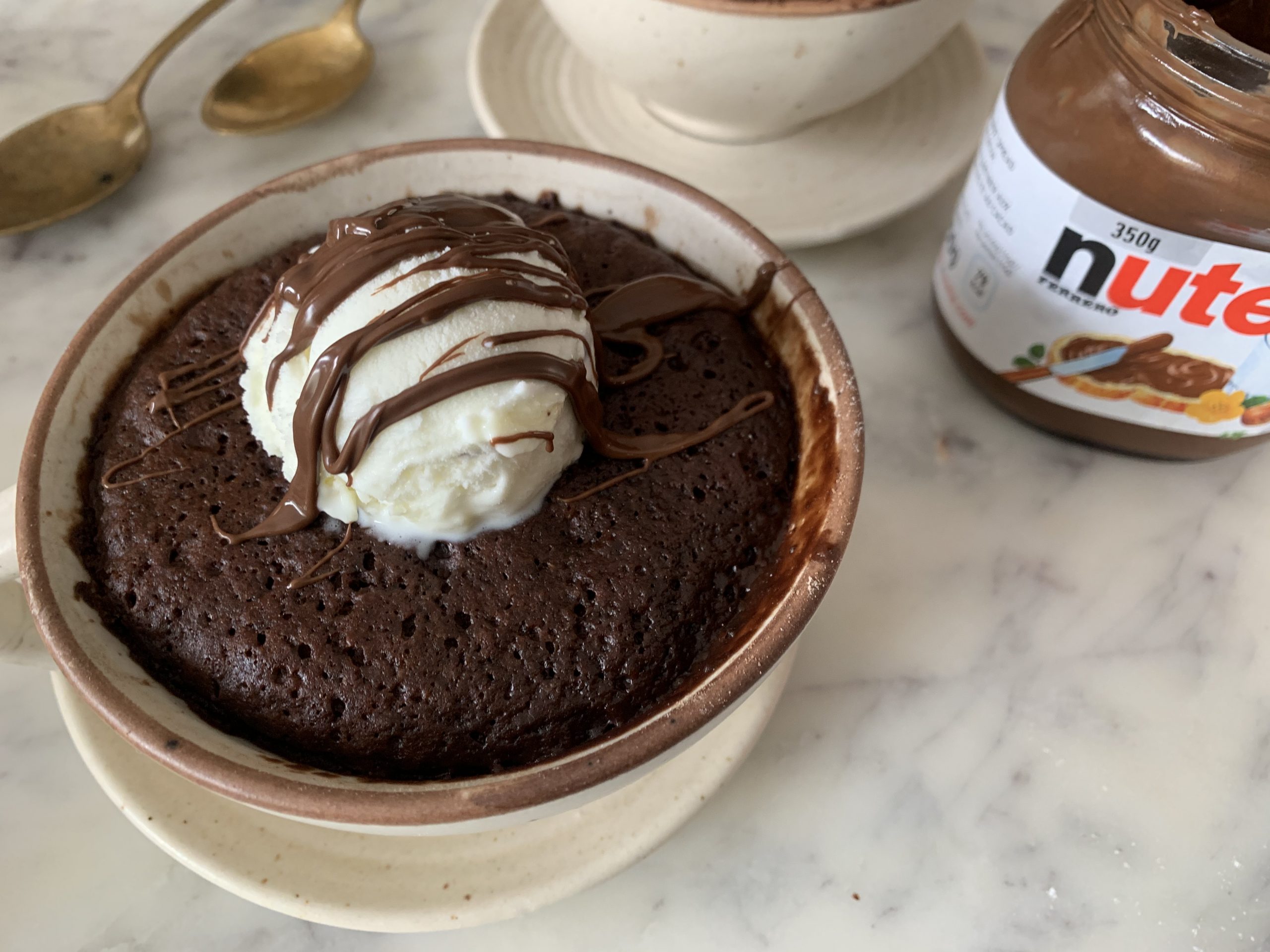 ¼ cup all purpose Flour
2 Tbsp Cocoa powder
¼ tsp Baking Powder
2 Tbsp Castor Sugar
2 tsp Vegetable Oil
¼ cup milk
2 Tbsp Nutella
Mix all the dry ingredients- flour, cocoa powder, baking powder, and caster sugar in your cup.
Once your ingredients are mixed well, add the vegetable oil and the milk.
Give the batter a good mix.
Add the nutella and mix again.
Microwave for 70 seconds.
Top with icecream and serve.