Churros- quick, easy, and yum!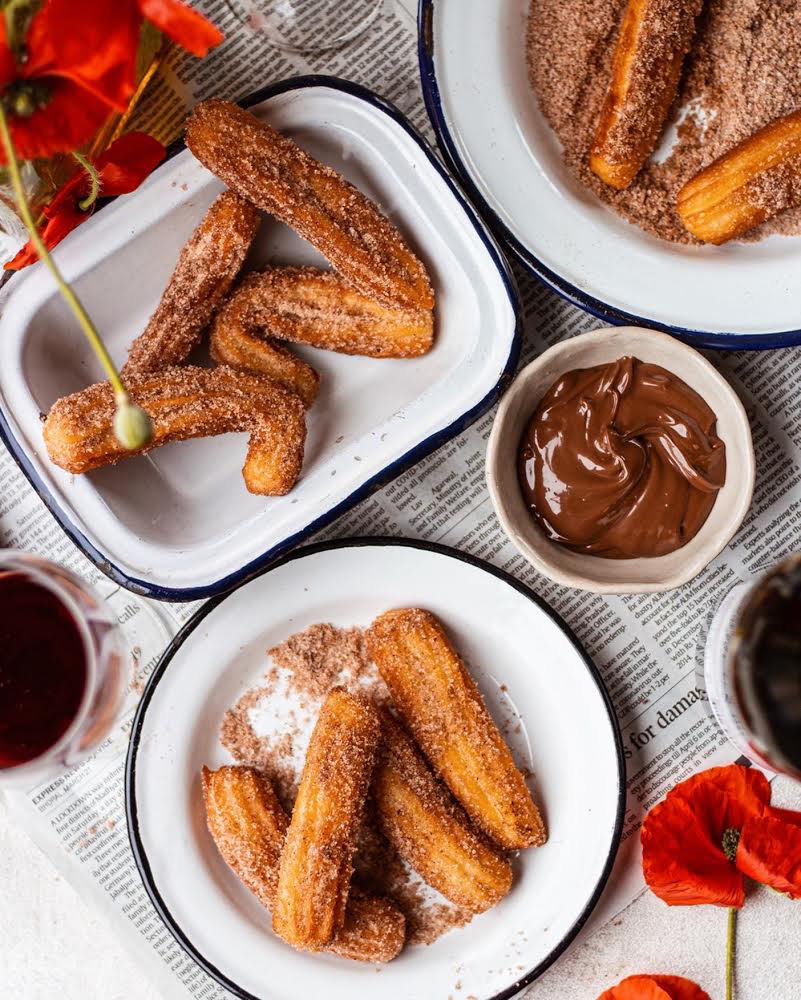 1 cup water
¼ cup butter
3 tbsp caster sugar
¾ cup flour
1 egg
1 tsp Vanilla (optional)
1-1.5 cups oil (for frying)
½ cup caster sugar (for coating)
2-3 tbsp cinnamon powder
Pour the water into a saucepan and then add the butter.
Add the caster sugar to this mixture and bring to a boil. Mix in intervals to ensure that the sugar has dissolved.
When the mixture comes to a boil, take it off the heat and add all the flour at once.
Mix well until the mixture forms into a ball.
Allow the dough to cool at room temperature.
When the dough has sufficiently cooled down, add the egg and mix well until everything comes together.
Add the vanilla and give it one last mix.
Then, in a saucepan, add the oil and allow it to heat up. Meanwhile, transfer the churros dough into a piping bag with a large tip.
When the oil has sufficiently warmed up, carefully pipe equal lines of churros directly into the saucepan. You can use scissors for uniform sizes.
Allow the churros to gain a golden-brown color and then take them out of the oil.
Dab with a tissue to take excess oil out and then directly put it into the combined mixture of caster sugar and cinnamon.
Serve with Nutella, Whipped Cream, or Chocolate sauce.
Recipe by
Bake with Shivesh
at https://bakewithshivesh.com/churros-quick-easy-and-yum/