No-oven Vanilla Cake- Eggless recipe!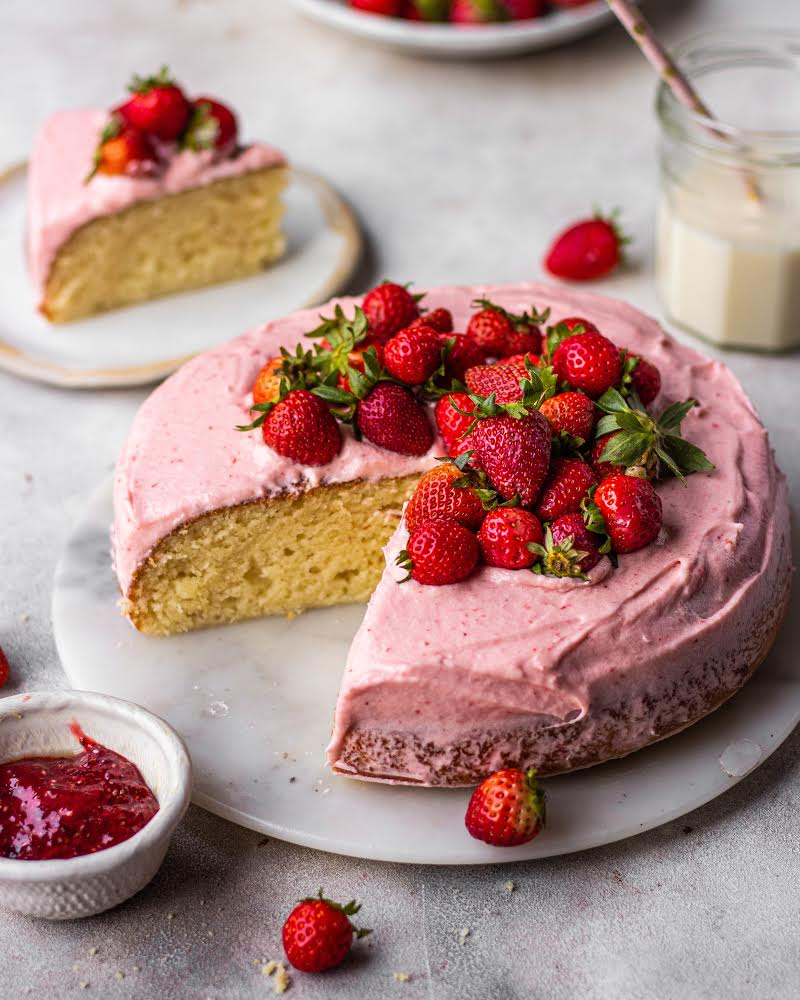 1 + ½ cups all purpose flour (maida)
1 teaspoon baking powder
1 cup yogurt
½ teaspoon baking soda
¾ cup castor sugar
½ cup vegetable 0il
1 teaspoon Vanilla Extract
Take an 8inch non stick pan and grease it with some vegetable oil. Take another 10inch pan and set these two aside.
In a bowl whisk together flour and baking powder and set a side.
In a separate bowl add the yogurt and sprinkle baking soda over it and set it aside to foam up.
Whisk together castor sugar and oil in a separate bowl until pale and well combined.
Now pour the yogurt mixture to the oil and sugar mixture and mix well.
Add the vanilla extract.
Gently fold in the flour and mix until everything is well combined there are no large flour pockets in the batter. Do not over mix at this stage.
Pour the batter into the 8inch non stick pan. Take the 10inch non stick pan and place the pan with the cake batter in this bigger non stick pan.
Now put both of these pans on the heat and bake at low heat. Let the cake cook for 5 minutes and then add some water in the 10inch non stick pan, making a water bath of sorts. Keep refilling the water after every 15 minutes.
Put the 8inch pan over it again and bake for 40-50 minutes or until a toothpick inserted in the center comes out clean. If you're using an induction, fix the temperature at 160°C and bake for 40-50 minutes.
Recipe by
Bake with Shivesh
at https://bakewithshivesh.com/no-oven-vanilla-cake-eggless-recipe/