Walnut Mocha Cookies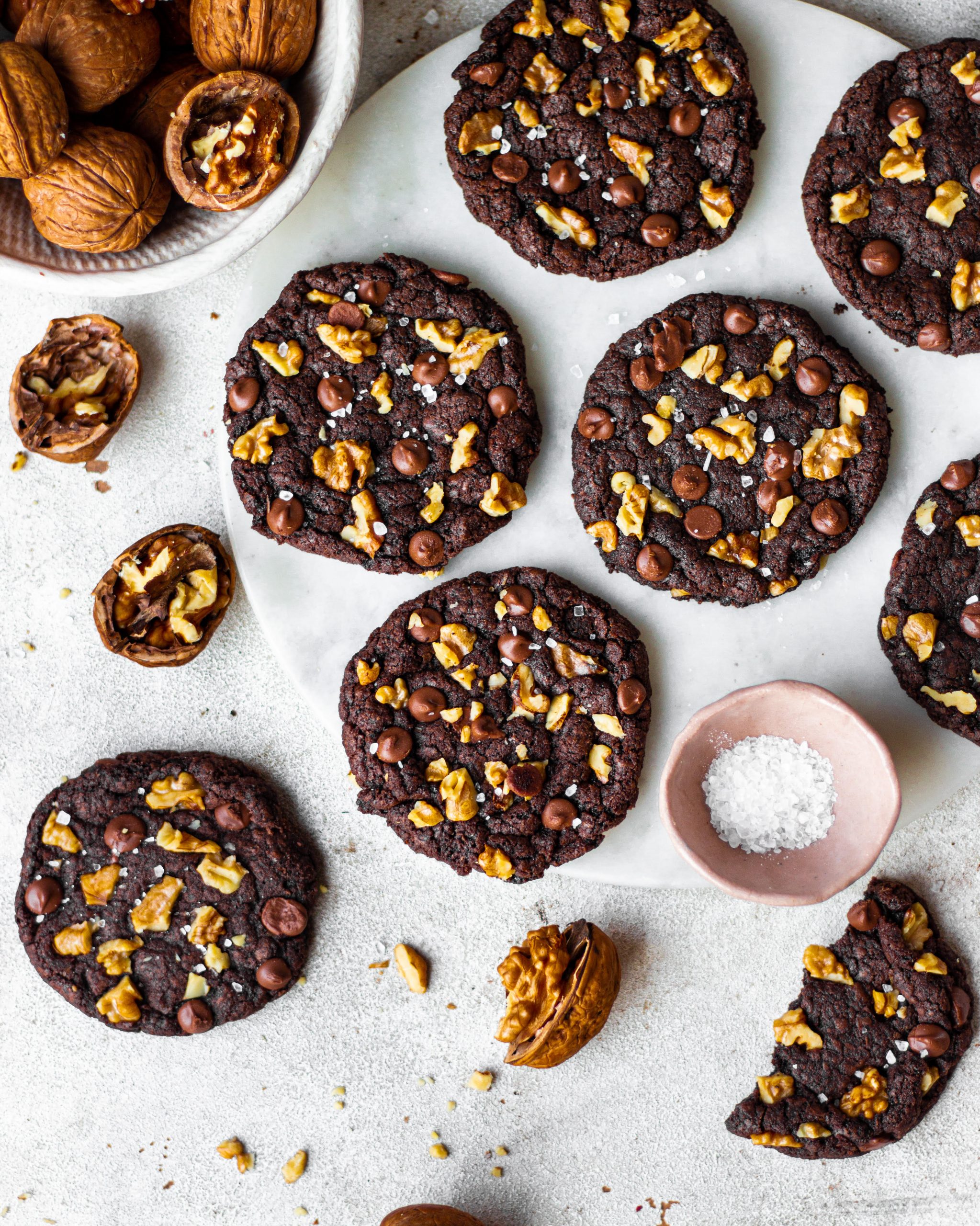 1¼ cup all purpose flour
¾ tsp baking soda
2 Tablespoon instant coffee powder
½ cup softened butter
½ cup white sugar
½ cup brown sugar
1 egg
½ tsp vanilla extract
1 cup melted dark chocolate
1 cup chopped walnuts (to top)
1 cup Choco chips (to top)
In a bowl, combine all purpose flour, baking soda, and coffee powder. Set this aside.
In another bowl cream your butter and both sugars until light and fluffy. Add in the egg and vanilla and mix well. Now add in the melted chocolate and mix well.
Mix your dry and wet ingredients and bring the cookie dough together.
Chill the dough in the fridge for 30minutes and preheat your oven at 170°C.
Once chilled, scoop out equal portions of the cookie dough using an ice cream scoop on your baking tray.
Flatten the scoops a little using your hands and top each cookie dough scoop with wanuts and chocochips.
Bake the cookies for 15-20 minutes.
Cool completely and enjoy!