Almond Chocolate Chip Cookies- Eggless Recipe!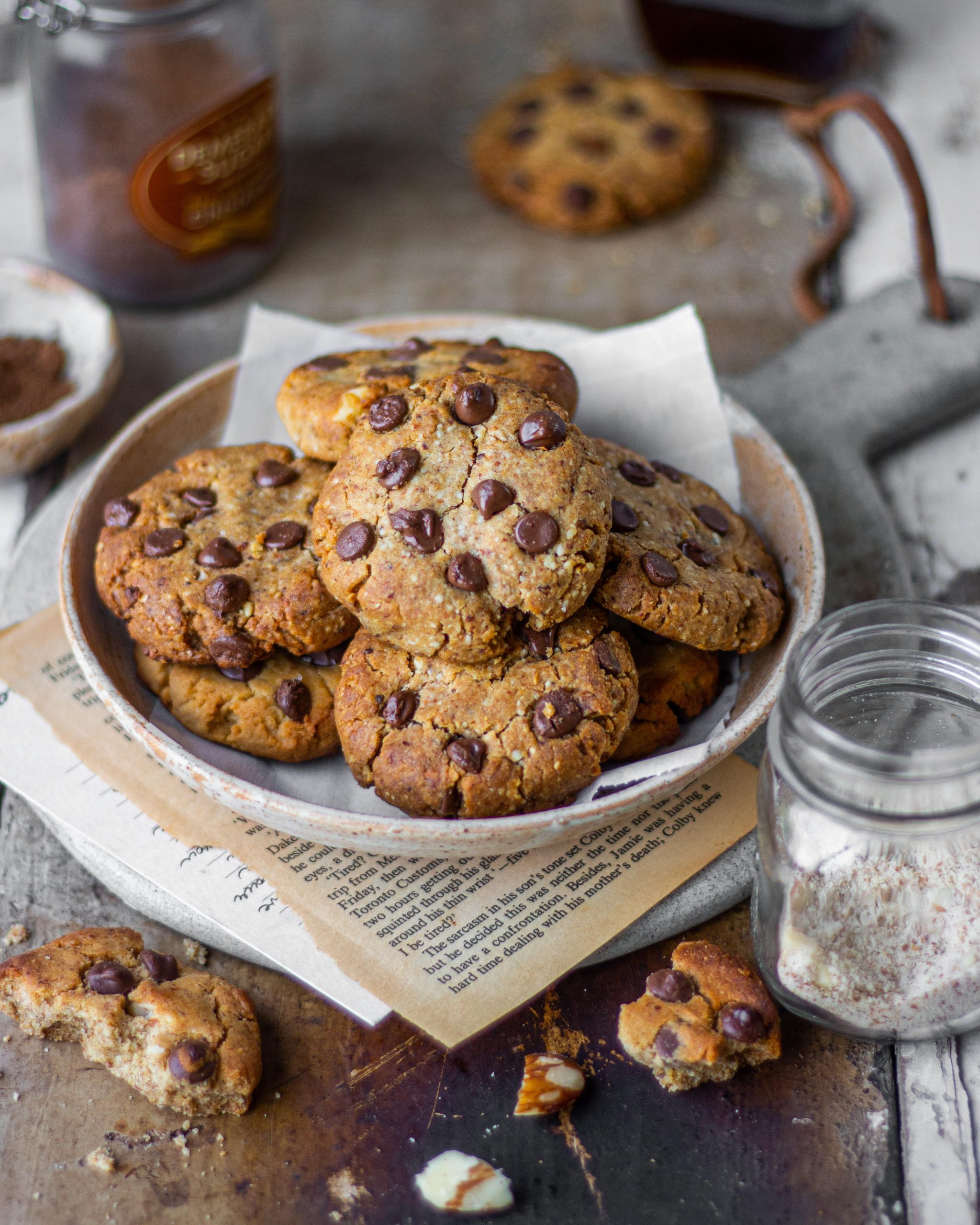 ½ cup butter, softened
2 tbsp honey
1 flax egg (1 tbsp flax seed powder+2tbsp water)
1 tbsp vanilla extract
1 cups ground almonds
1 cup wholewheat flour
½ tsp baking soda
½ cup chocolate chips
In a large bowl beat the butter and honey until light and fluffy.
Add the flax egg and the vanilla extract.mix well.
In a separate bowl add the ground almonds, wholewheat flour and the baking soda.
Add the dry ingredients to the butter mixture. And mix until a dough is formed.
Add the chocolate chips to the dough and combine well.
Refrigerate the cookie dough for 30 minutes.
Pre-heat the oven to 180*C and line the baking tray with parchment paper/ silicon mat.
Use an ice-cream scoop to transfer the dough into balls on the baking tray.
Press them lightly with your fingers. Sprinkle your chocochips
Bake the cookies at 180*C for 10 minutes until the edges of the cookies are golden-brown. Let the cookies rest on the baking tray for another 10 minutes (outside the oven) before you lift them.
Recipe by
Bake with Shivesh
at https://bakewithshivesh.com/almond-chocolate-chip-cookies-eggless-recipe/