Croissant Pudding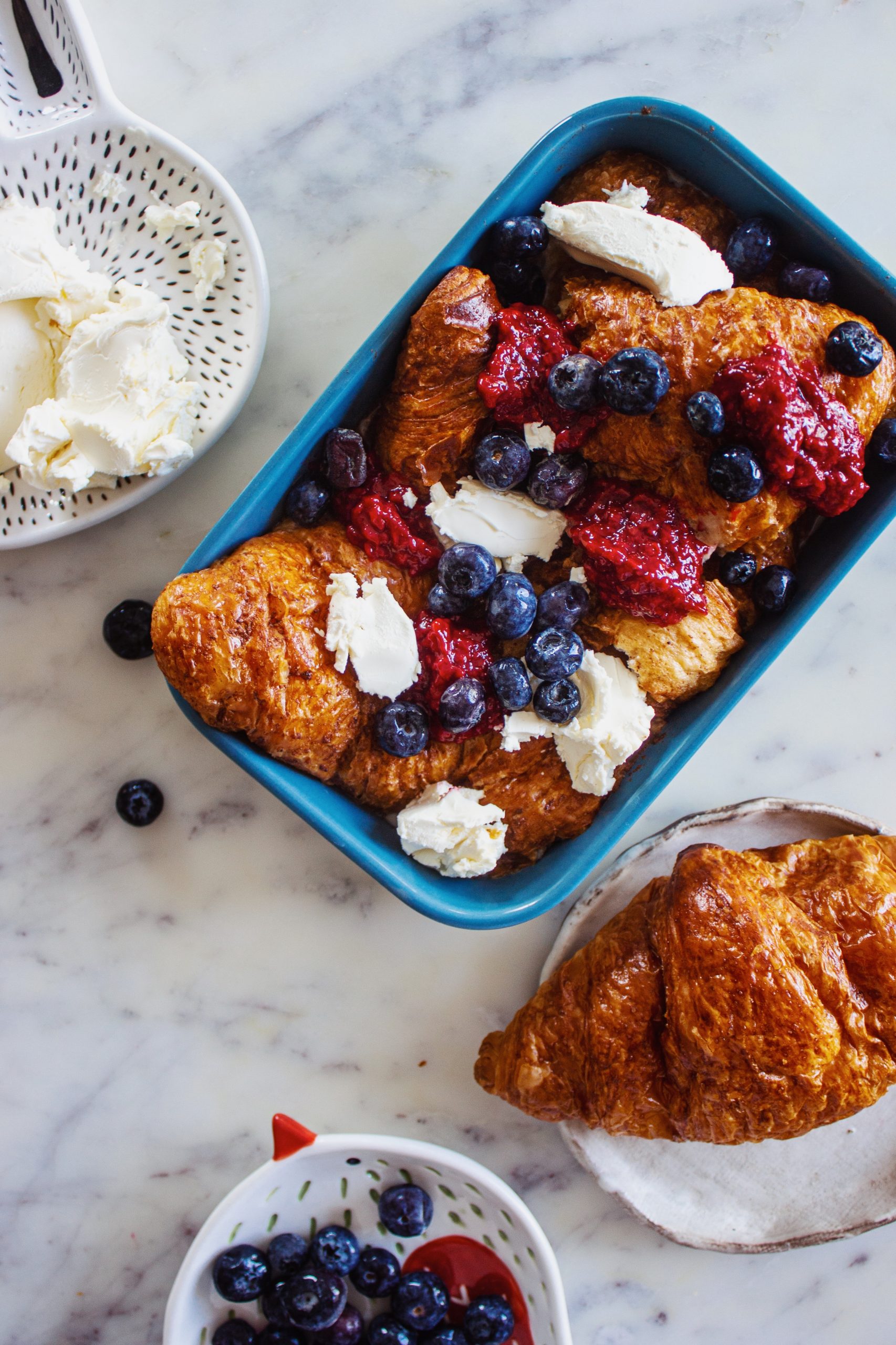 3 eggs
¾ cup whole milk
1 tablespoon maple syrup
½ teaspoon vanilla extract
½ teaspoon cinnamon powder
4 large croissants
6 tablespoons raspberry preserve
6 tablespoons cream cheese
½ cup heavy cream
Pre-heat the oven to 180 degrees celcius.
Grease a 9 inch-baking dish with butter.
In a large bowl, whisk together the eggs, milk, maple syrup, vanilla, cinnamon, and salt.
Add the torn croissants and gently toss with egg mixture. Arrange half the croissants in the prepared baking dish.
Dollop the raspberry preserve and cream cheese over the croissants. Add the remaining croissants overtop. Pour the remaining egg mixture over the croissants.
Lastly, put the thinly sliced butter over the croissants. Transfer to the oven and bake for 45-50 minutes or until the croissansts are golden and crisp. If the tops of the croissants begin to brown too quickly, loosely cover the baking dish with foil.
Serve the croissant pudding warm, topped with fresh berries, and maple syrup. Enjoy!