Orange Swiss Roll with Mocha Frosting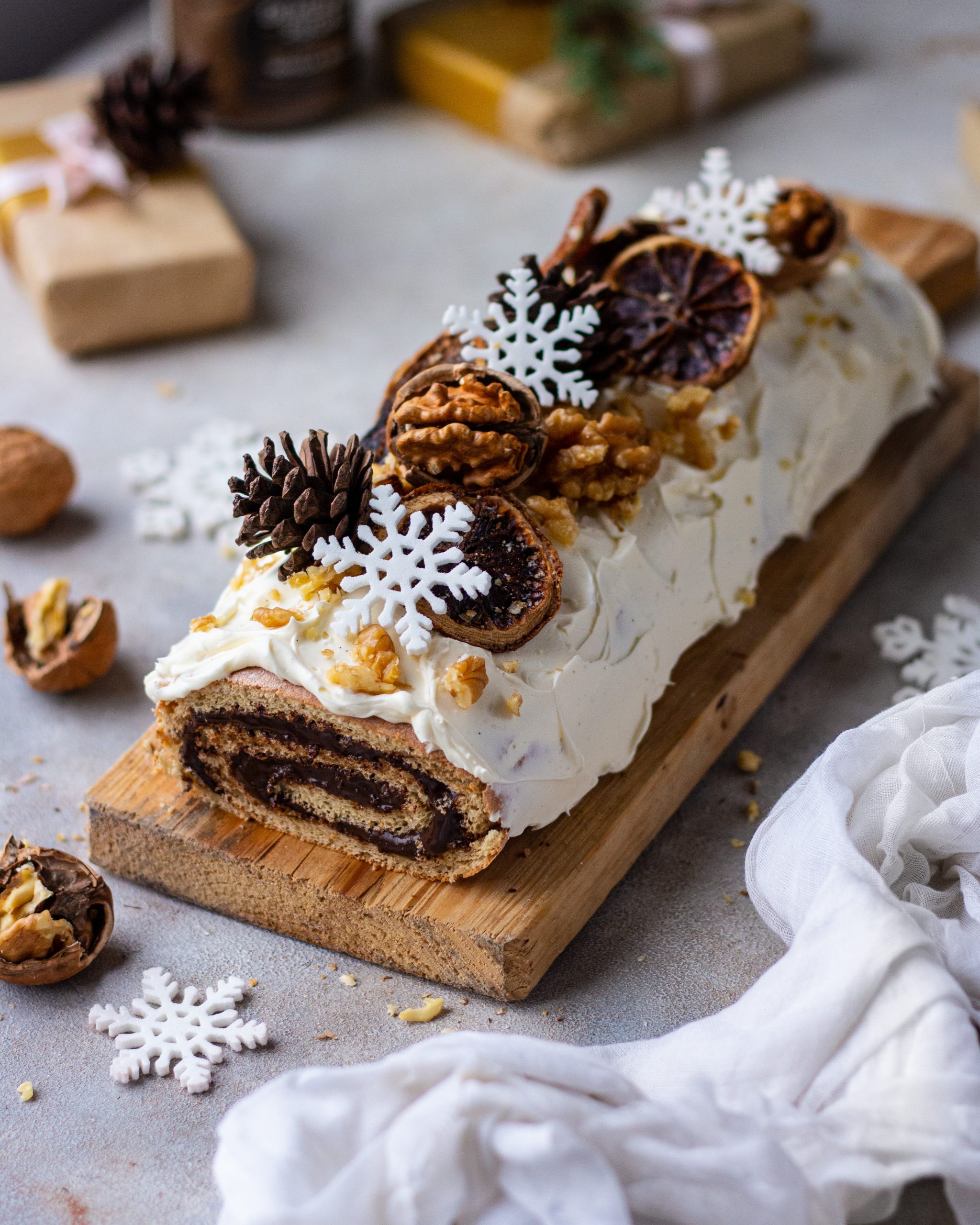 3 Egg Yolks
2 Whole eggs
¼ cup sprig demerara Sugar
¼ cup castor sugar
1 tsp SPRIG natural bourbon vanilla extract
⅓ cup Flour
3 tbsp Cornflour
¼ tsp Baking powder
1 Orange zest
2 beaten egg whites(with 1 tbsp castor sugar
1 jar SPRIG mocha and cocoa bliss spread
Preheat the oven at 230 degrees and prepare a 15x10 inch sheet pan with parchment paper and brush with butter and flour.
In a bowl, beat the egg yolks, whole eggs and both the sugars. Beat until pale and fluffy and form a ribbon consistency
In a separate bowl, add the flour,cornflour and baking powder.
Zest the orange to this flour mixture.
Gently fold the flour mixture to the yolk mixture. And mix until there are no large flour pockets.
Now fold in the egg whites using a spatula in three parts. Do not over mix as it will knock out the air.
Transfer the Swiss roll batter onto the prepared baking tray and bake for for 7-9 mins at 230 degrees or until it turns golden.
Meanwhile, lay a clean kitchen towel and dust it with icing sugar.
Once baked, Immediately turn cake out onto line towel. Peel off parchment paper and gently roll cake up in the towel, starting with the short end.
Let it cool completely.
Place the roll in the refrigerator for 30 minutes to chill.
Once cool, spread the Sprig jar of Mocha and Cocoa Bliss generously and evenly on the roll.
Roll back the Swiss Roll in the towel and let it chill in the fridge for 2 hours before serving.
Recipe by
Bake with Shivesh
at https://bakewithshivesh.com/orange-swiss-roll-with-mocha-frosting/