Cranberry Hazelnut Cookie Bars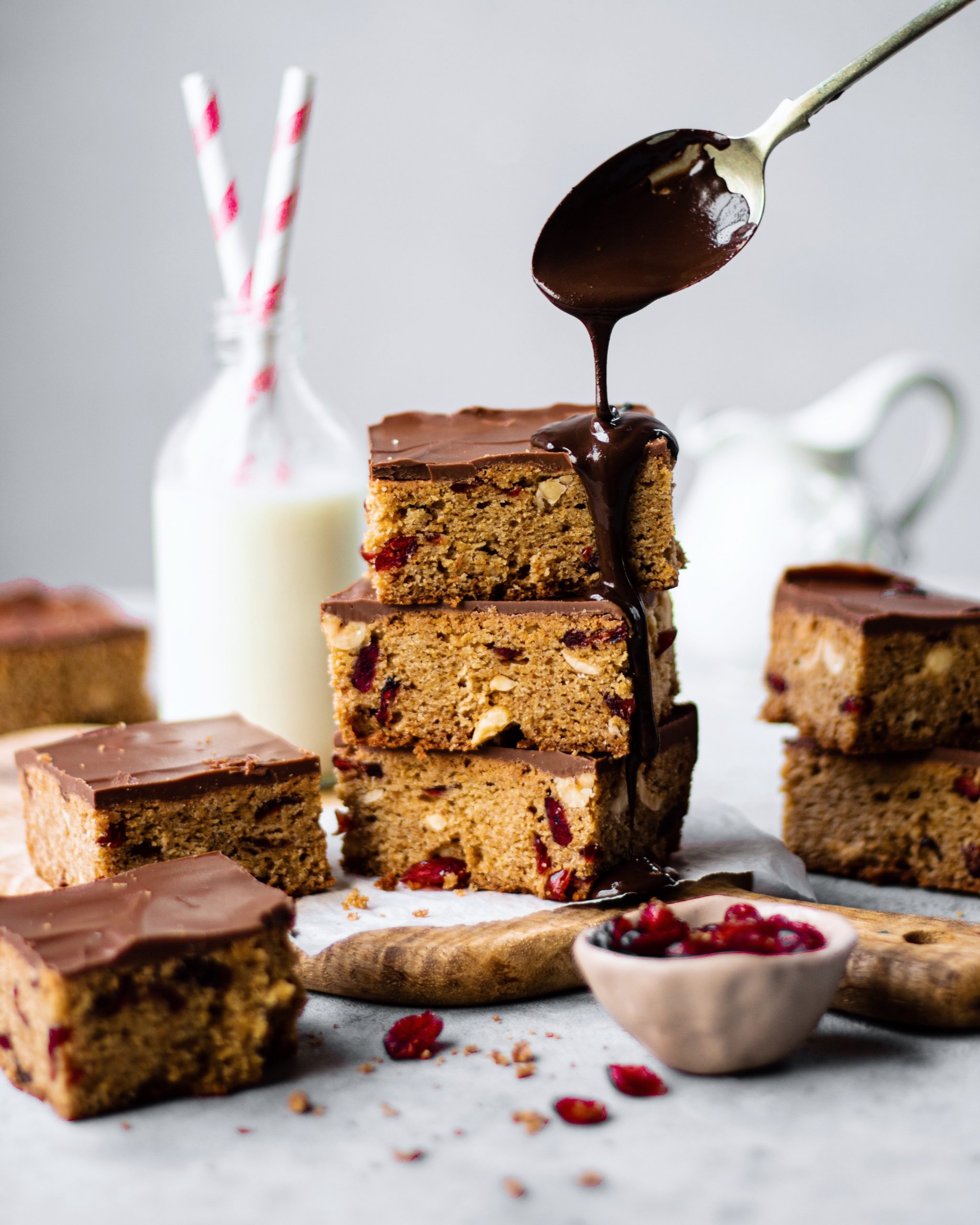 2¼th cup flour
1 teaspoon baking soda
1 cup butter
¾ cup brown sugar
¾ cup castor sugar
1 teaspoon vanilla
2 eggs
¾ cup hazelnuts
1 cup US cranberries
Preheat the oven at 180 degrees and line a 9x9 inch square tin with parchment paper.
In a bowl combine the flour and baking soda.
In a separate bowl beat the butter,brown sugar and castor sugar until light and fluffy.
Add the vanilla and the eggs one by one mixing well after each addition.
Add the hazelnuts and cranberries and combine well.
Spread the dough evenly onto the baking tray using an offset spatula.
Bake for 20-25 mins or until it achieves a golden brown colour on top.
Recipe by
Bake with Shivesh
at https://bakewithshivesh.com/cranberry-cookie-bars/