Caramel Pecan Tart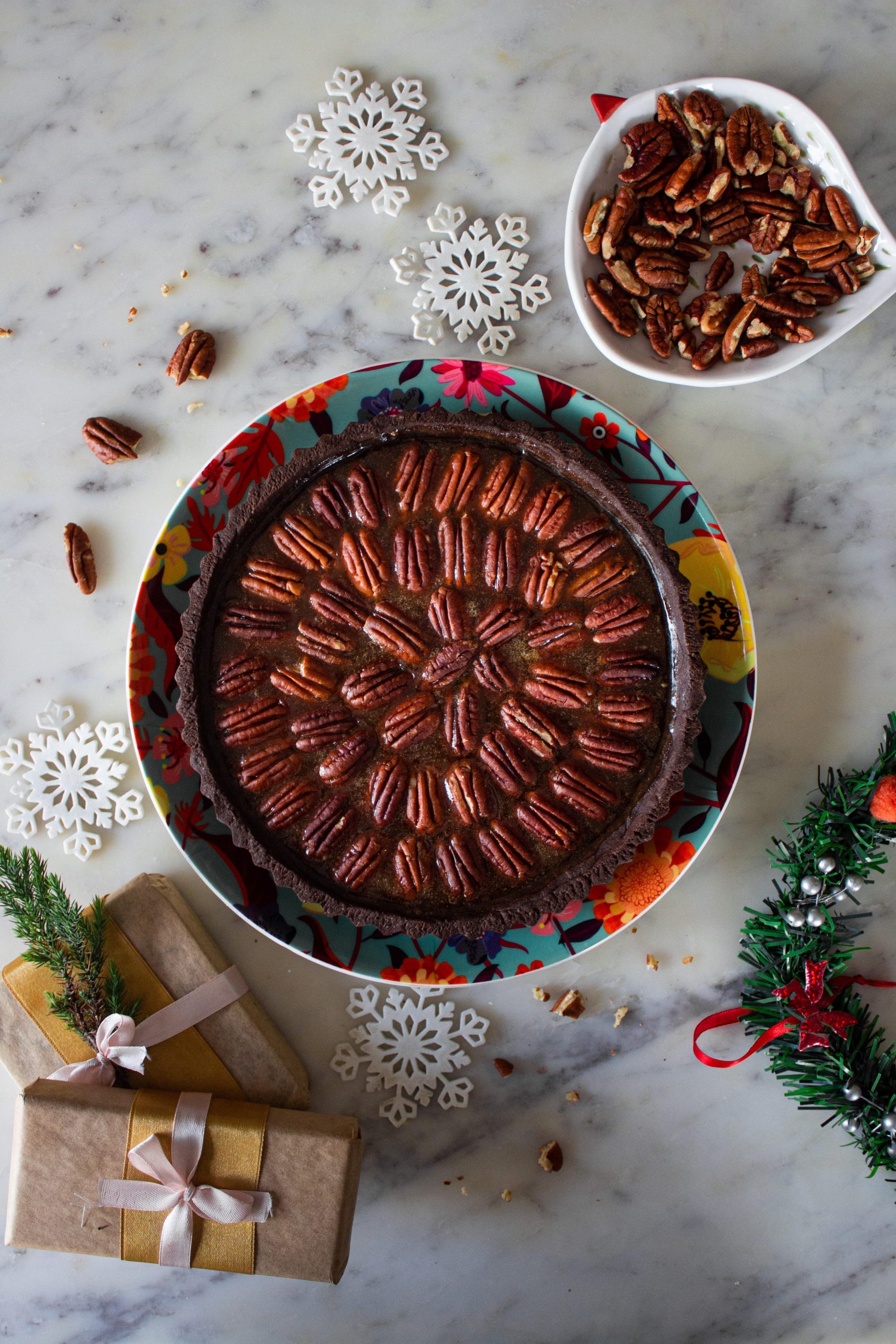 ½ cup butter
¼ cup sugar
1 egg
1 cup flour
¼ cup cocoa powder
1 cup granulated sugar
½ cup butter
½ cup cream
1½ cup pecans
To make the tart shell, cream together the butter and sugar
Beat in the egg
Combine flour and cocoa powder and add that to the butter mixture.
Press the dough into a tart pan and bake at 180C for 15-20 minutes.
To make the caramel, heat the sugar in a saucepan over medium heat until an amber colour is achieved.
Add the butter and mix until completely melted and mixed.
Add the cream whisking constantly as the mixture will bubble vigorously.
Let the caramel cool completely.
Pour the caramel into the tart and arrange pecans on top.
Bake at 180C for another 15 minutes.