Apple and Raspberry Bars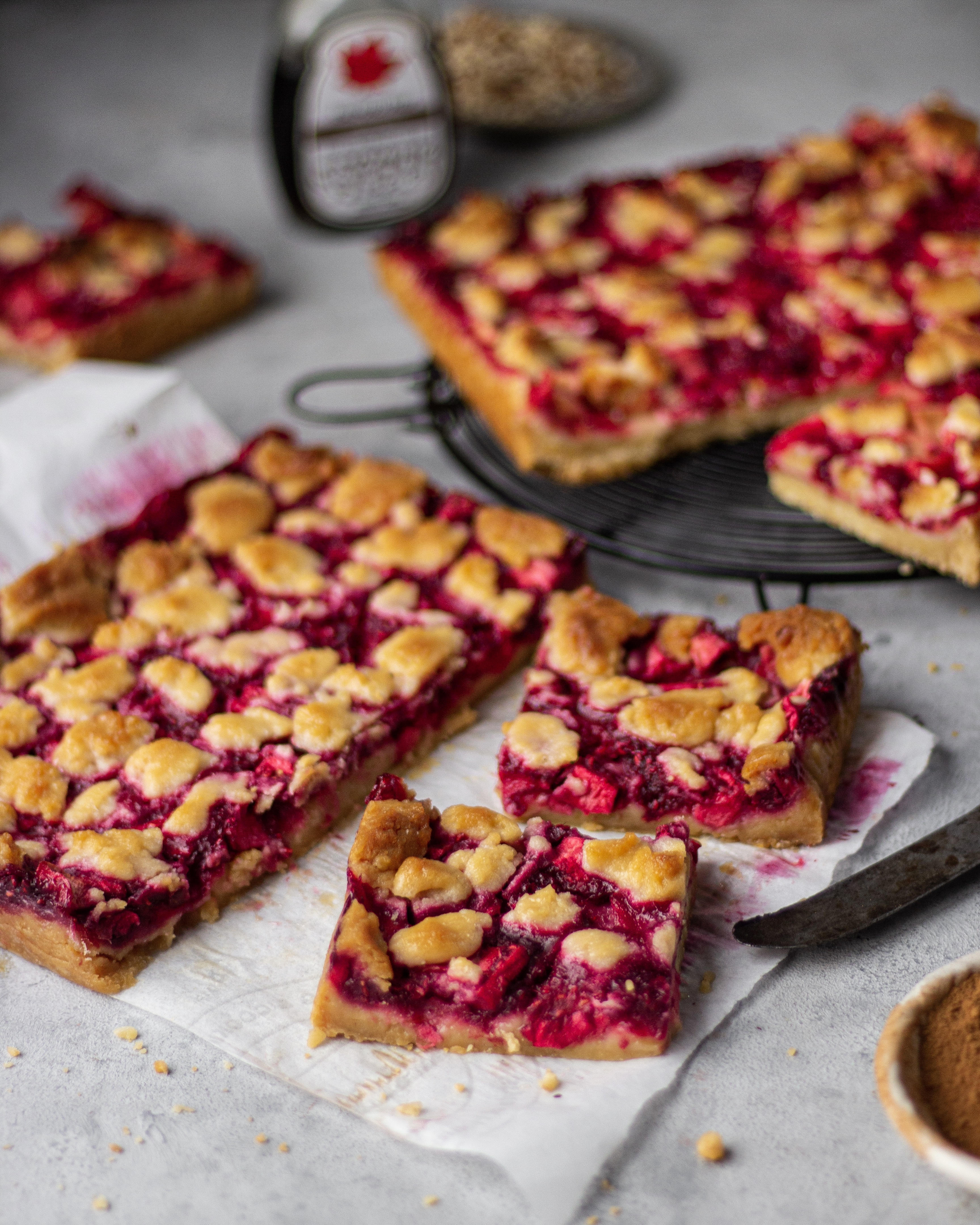 3 cups all-purpose flour
1 teaspoon baking powder
½ cup honey
1 cup castor sugar
1 cup cold butter, cubed
1 ½ cups raspberries, frozen
2 cups apples, diced
½ cup castor sugar
1 tablespoon cornflour
1 teaspoon lemon juice
Pre- heat the oven to 180°C. Line a 9x13-inch rectangular cake pan with parchment paper, leaving the excess of parchment paper on both sides of the rectangular pan.
In a bowl, combine flour, sugar, baking powder and honey. Use your fingers to incorporate the cold butter into the dough.
Once the dough is prepared, press down half of it evenly into the bottom of the prepared pan. Set this aside.
Take a separate bowl and make the apple and raspberry filling. Combine raspberry, diced apples, sugar, cornflour and lemon juice.
Transfer the filling onto the crust in the prepared pan and crumble remaining dough over the filling.
Bake at 180°C for 30-40 minutes or until the crumb is golden-brown.
Let it cool completely before cutting the bars.